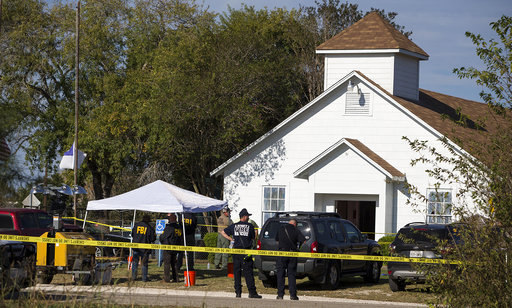 At least 26 people were killed and 20 wounded in Texas after a gunman dressed in tactical gear opened fire at a church outside San Antonio on Sunday, investigators confirmed.
Multiple sources speaking to Fox News identified the gunman as 26-year-old Devin Patrick Kelley. The mass shooting unfolded around 11:30 a.m. at First Baptist Church of Sutherland Springs, which is about 30 miles southeast of San Antonio.
This article originally appeared on Fox News. Click here to read the full article on Fox News.