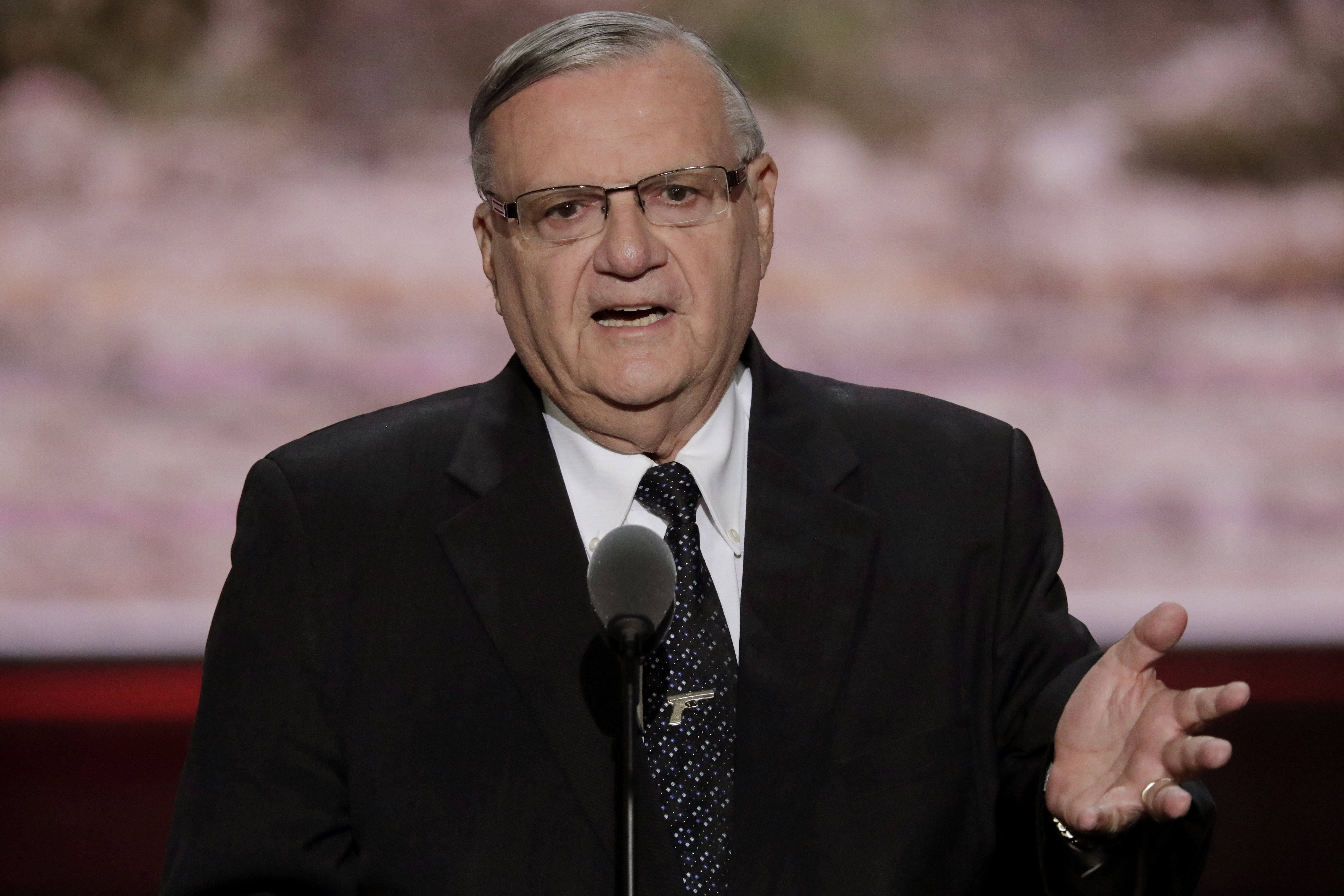 The Department of Justice (DOJ) is backing former Maricopa County, Ariz., Sheriff Joe Arpaio's push to get his criminal conviction dismissed weeks after he was pardoned by President Trump.
BuzzFeed News reported that the DOJ filed court papers Monday that support Arpaio's request to throw out his contempt conviction, calling the case "moot."
This article originally appeared on The Hill. Click here to read the full article on The Hill.