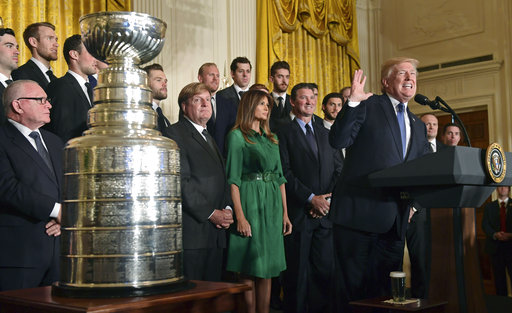 President Donald Trump honored the Stanley Cup-winning Pittsburgh Penguins, calling them "true champions and incredible patriots."
Trump welcomed the Penguins into the Oval Office on Tuesday. He celebrated their second consecutive championship in the East Room of the White House and singled out the achievements of playoff MVP Sidney Crosby, Evgeni Malkin and American Phil Kessel, among others.
This article originally appeared on ESPN. Click here to read the full article on ESPN.