Spend $35.00 or more and get Take Your Country Back Bumper Sticker - free!

Add this item and $16.05 to your order to get your free gift.


Get one of these BPA free American Patriot aluminum water bottles made by Liberty for your on the go, busy life. Excellent way to have fresh water with you at the gym, out walking or anywhere else that you want to stay hydrated.

This bottle itself is approximately 10 inches tall with the cap on or 9 inches tall with the cap off, 2 3/4 inches in circumference, and the cap is 1 1/2 inches tall.

* Open up and say Ahhh. The wide mouth threadless design makes for easy cleaning and is ice cube friendly.
* The ONLY American made metal bottle in the marketplace.
* Recycled and Recyclable. Liberty Bottles are the ONLY bottle to be made from recycled materials.
* Commitment to safety. Liberty Bottles exceed FDA requirements, are non-toxic and non-leaching. Independent Lab Certified to be 100% BPA FREE
* FEEL THE CLICK. Patent pending 1/4 turn on/off cap design.
* No more turning and turning, the Liberty cap uses a simple patent pending 1/4 turn on/off design. It's winged design makes it easier to use.
* Splash free drinking. The gradually tapered neck mimics the smooth pour of a wine bottle.
* Deep Drawn Aluminum Construction. Less dents, greater durability, and precision construction.
* Drink Confidently. Flexible Food Grade Coatings insure no chips or flakes end up in your water. Unlike uncoated metal bottles, our coating insures no heavy metal leaching or porous surface for bacteria build up.

Yes, the whole process from cap to water bottle to the machines that make them are all made in the USA. No part of our bottle is made out of the country. 100% made in the USA.

Check out all the products in our American Patriot Shop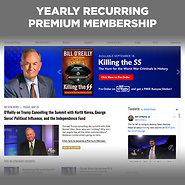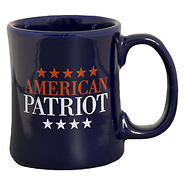 | | |
| --- | --- |
| Your Price | $16.95 |
| Member Price | $15.25 |

By Sue A. from MARBLEMOUNT, WA on September 20, 2013
Color: White
Great water bottle!!! I've been looking for a large mouth bottle for quite some time! And made in the USA, that is awesome. Great, great product

By Danie L. from Brassall, Queensland on May 09, 2012
Color: White
Great product. Water tastes like water. You do not feel like you are being poisoned when you drink from it. Great non leaking seal which is quick and easy to access. Fits well into the drink receptacle on my pushbike. Great job again Bill in sourcing a quality product at an affordable price. Your on another winner.

By Milton K. from HONOLULU, HI on March 27, 2012
Color: White
Thank you for presenting a product MADE IN THE USA! Nice, inexpensive, and glad and PROUD to support! As soon as I got it - I started making use of it!