This keychain has The O'Reilly Factor / No Spin Zone logo, it features a spinning centerpiece. Shape easily helps locate keys and smooth edges will protect pockets. Made out of metal and the size is 2-1/2" in diameter.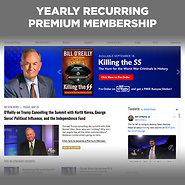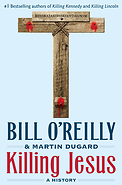 | | |
| --- | --- |
| Your Price | $40.00 |
| Member Price | $36.00 |

By Kay A. from MOORESVILLE, NC on October 02, 2013
I love the no spin key chain. I got two, one for me and one for my Mom. She NEVER misses Bill and in fact complains on nights he isn't on as happens sometimes on Friday nights! I love Bill too. I agree with about 90% of what he says and I don't watch any other news channel anymore as you can't believe a word they say so thank you very much Bill O'Reilly for keeping it real and always telling us folks the truth! Keep up the good work please!

By lorraine J. from Palm Coast, FL on August 30, 2013
I bought two. One to keep and one for my sister who is a big O'Reilly fan. Love them.

By Mike C. from DENHAM SPGS, LA on August 26, 2013
Great looking keychain. I would highly recommend it.

By James N. from PALMYRA, PA on August 18, 2013
This is a great quality item which has a fairly heavy chain attached to a key ring large enough for quite a few keys. It has no sharp edges and doesn't snag on your pants pocket and it doesn't pull apart with everyday use. I thought the price was right and I like the No Spin Zone logo.