The mug Bill calls "The Best Mug in the World!" Our mugs are all custom made in the USA for Bill, and will hold almost 16 ounces of your morning coffee. This mug will be printed on one side with the No Spin Firefighter logo. This mug is dishwasher and microwave safe.

See more of our mugs in action on Janice Dean's blog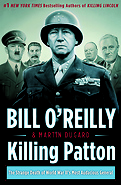 | | |
| --- | --- |
| Your Price | $30.00 |
| Member Price | $27.00 |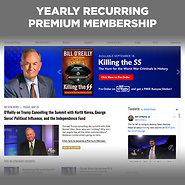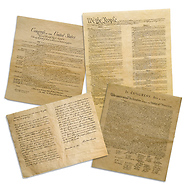 | | |
| --- | --- |
| Your Price | $14.95 |
| Member Price | $13.45 |

By Michael F S. from E BRUNSWICK, NJ on August 28, 2014
Color: Red |
Premium Member
GREAT, Mug!!!!! made of substance!!!!! like the Factor!!!!!!

By joseph durante from manahawkin, NJ on August 05, 2013
Color: Red
gave mugs to my son who just retired from 26 yrs as lt. from fdny

By Lyle M. from Groveville, NJ on June 14, 2013
Color: Red
I purchased three of the red 'NO SPIN' mugs along with a navy 'USA STRONG' cap when I joined as a premium member. One mug was for my wife, the 'NO SPIN WIFE' and the other two, 'NO SPIN FIRE FIGHTER' were for myself and my friend in the FD. I once had an embroidery and screen printing business and did print mugs so I have a little 'inside knowledge' of the printing processes on mugs and the various qualities of them. I will say I found the Factor mugs to be very well made, with a nice large handle (especially when one has large hands/fingers), very robust in construction, attractive red color and of a simple yet effective design printed with good quality ink. But the best part is they are made and printed in the USA !!! You just can't get better then that! Unfortunately that is something you just don't find much of anymore. Well my wife loves her mug for her morning coffee and I have my morning tea in mine. We have a lot of mugs but these are our favorites. When I gave my friend his 'NO SPIN FIRE FIGHTER' mug he loved it!!! He said he is going to keep his it at the fire station for his morning brew. We are very pleased. Thank you Bill for having American made quality items!

By Douglas C. from CENTER HARBOR, NH on May 29, 2013
Color: Red
It was a gift for my firefighter son, who loves it also. Two of his friends were jealous, and also want one, so I told them where to go. He has a tv meteorologist friend who is upset that a conservative weatherman can't get a coffee mug that mirrors his feelings. ' Any thoughts about making one for conservative media people?