Medium Point Ink Refills for the Rollerball Pens available in the O'Reilly Store.

Parker Gel Ink refills have a roller ball tip that allows gel ink to flow directly onto paper. Medium point produces clean, smooth lines.

2/pack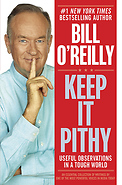 | | |
| --- | --- |
| Your Price | $41.99 |
| Member Price | $37.79 |

By Troy H. from CONCORDIA, KS on December 23, 2014
Color: Black
I can honestly say that these pens are truly the best writing pens I have ever used. My mom and I have a contest to see who can find the best pens. She finally has conceded and agreed that these are truly a joy to write with. Thanks Bill!!!

By Goodie from CANAL WNCHSTR, OH on October 16, 2014
Color: Black
Better to order right through Mr.O'Reilly's store. It beats an extra stop at Staples or just traffic. The ink in this Parker Pen flows smoothly, with no skips or blotting...just a quality writing system.

By Lucille M. from EAST ROCKAWAY, NY on June 21, 2014
Color: Black |
Premium Member
I simply love the Parker pen and was doubly pleased when I received another one with my purchase. Very generous of you, Bill. I bought my sister one also and loves it. There are times when you don't know what gifts to buy for friends and family at Christmastime and this pen and refill will definitely be on my list. Thank you.

By Darryl S. from JACKSONVILLE, FL on May 30, 2014
Color: Black
I really enjoy writing with this pen....so smooth......I carry it everywhere I go in a leather pouch to keep it looking new.....best pen I've ever owned and I'm a lefty.........Thank You Bill.........