Spend $35.00 or more and get Take Your Country Back Bumper Sticker - free!

Add this item and $18.05 to your order to get your free gift.


The mug Bill calls "The Best Mug in the World!" Our mugs are all custom made in the USA for Bill, and will hold almost 16 ounces of your morning coffee. This mug is printed on one side with the No Spin Veteran logo. This mug is dishwasher and microwave safe.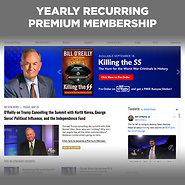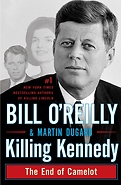 | | |
| --- | --- |
| Your Price | $32.00 |
| Member Price | $28.80 |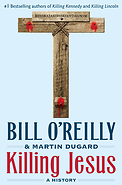 | | |
| --- | --- |
| Your Price | $40.00 |
| Member Price | $36.00 |

By Richard P. from NASHUA, NH on October 25, 2013
Color: White |
Premium Member
Outstanding quality and build..... Made in USA... thank you Bill.

By Charles from BEACHWOOD, NJ on October 01, 2013
Color: White
Great mug. Accidently broke old one. Use this one every day, because as a disabled Veteran I can quietly express myself and aggravate my liberal/progressive family and friends (which is fun to do).

By Patricia B. from GALLATIN, TN on September 20, 2013
Color: White
Bought this for my husband for his Birthday. Was really suprised by the quality of the Mug. Quality, quality, quality, squared. Five stars.

By DEBRA E. from BANDON, OR on September 20, 2013
Color: White
THE MUG IS GREAT, WE HAVE OTHERS, VERY GOOD QUALITY. GOOD PROGRAM, VERY INFORMATIVE.THANKS