Patriot Mom pen is a powder blue, medium point, ballpoint pen with a chrome clip and nose tip. The pen measures 5 1/8" in length, less than ¼" in diameter, and weighs less than an ounce. It is made of brass with a standard lacquer coating and ships with black ink in a nice presentation box. Manufactured for BillOReilly.com by the Fisher Pen company manufacturer of the "Space Pens"...the pens used by the astronauts. This is a nice, slim, lightweight, high quality ballpoint pen that all Patriot Moms will love.

Pen accepts refill item number #SPR4 and can be purchased at most office supplies stores including Office Depot. (pack of 1 for about $6.00) or we have pen refills available here.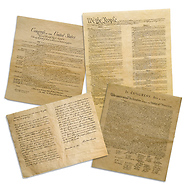 | | |
| --- | --- |
| Your Price | $14.95 |
| Member Price | $13.45 |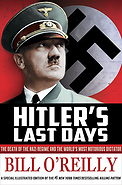 | | |
| --- | --- |
| Your Price | $19.99 |
| Member Price | $17.99 |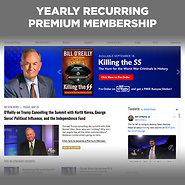 By Nordhilt G. from TUCSON, AZ on August 01, 2015
Color: Light Blue
Great little pen! It writes smooth and is lightweight. Love it.

By Lucille P. from OCEAN, NJ on May 30, 2015
Color: Light Blue
Elegant pen reflective of O'Reilly's sophisticated taste! I save it for special letters I write not to be used everyday! Nice to have something so well made like I remember long ago before this country lost the pride in their production of products even as simple as a pen. I also love the color blue, it is really very pretty! Thanks Bill! God bless you for I could not have bought it unless it was on sale!

By Bobbi from SANTA BARBARA, CA on May 25, 2015
Color: Light Blue
I use my pen all the time when teaching my college courses. I have reordered twice to make sure I always have one available. Great pen and great value.

By Hazel B. from ROUND LAKE, IL on May 06, 2015
Color: Light Blue |
Premium Member
Bought this for my sister, who is a terrific patriot mom. She particularly liked the color . Bought this pen for her and the Legends and Lies book for my brother in law.