The mug Bill calls "The Best Mug in the World!" Our mugs are all custom made in the USA for Bill, and will hold almost 16 ounces of your morning coffee. This mug is printed on one side with the No Spin Airman logo. This mug is dishwasher and microwave safe.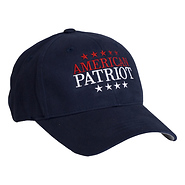 | | |
| --- | --- |
| Your Price | $19.95 |
| Member Price | $17.95 |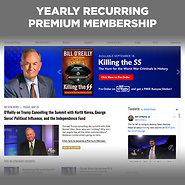 By William T. from GREENVILLE, SC on September 11, 2013
Color: Airforce Blue |
Premium Member
I received the Airman mug and just love it, besides allowing me to show my colors, it gives me just the right size to enjoy a full cup of coffee

By Rose K. from CLINTON, MA on January 08, 2013
Color: Airforce Blue
I have to tell you it is the best mug ever. I ordered this one for my brother. A few months ago I ordered the Marine mug for my husband. He was thrilled. We will give the mug to my brother in a few weeks and I know he will be so honored and proud to receive it. Bill thanks for all you do in revealing the truth. We watch you every night.

By Katherine W. from HOUSTON, TX on December 22, 2012
Color: Airforce Blue
I bought the Airman mug for my grandson. I know he will love it! I am so very proud of him and all of the Military. I enjoyed the quick service and great looking mug.

By Joseph A. from Norfolk, VA on December 17, 2012
Color: Airforce Blue
I served in the Air Force. I was active duty for nine years and served in the Virginia Air National Guard for eleven years. I did my active time at Loring AFB Maine, Ramstein Air Base Germany, and George AFB California. I would do my Air Guard time with the 203rd Red Horse Flight at Virginia Beach Virginia. Given this I felt it was fitting to get this mug. I am very pleased with the item. It's very sturdy and well made. This is not a cheap light weight item. It's thick and somewhat heavy. Right now I am not using it for drinking coffee. I have it sitting in a bookcase. Also the item got to me in a timely manner. The cost was reasonable and I am happy that a portion of what I paid is going to a charity. Again Bill thanks for all you do.