From the mega-bestselling author of The O'Reilly Factor, The No Spin Zone, and Who's Looking Out for You?, a mystery thriller about the fast-paced and ruthless world of TV journalism.



With three consecutive number one bestsellers, Bill O'Reilly has proved that he's the king of the nonfiction list. With Those Who Trespass, he extends his bestselling domain to fiction, giving readers a novel that's an exciting look into the no-holds-barred world of television news.


One by one, high-level executives and correspondents are being murdered. Soon it becomes clear that the killings are linked, the work of a bitter former newsman exacting revenge on those who derailed his career. Tommy O'Malley, a tough but warmhearted New York City detective, is assigned to crack the widening, high-profile murder cases, but encounters competition from a beautiful and tenacious tabloid reporter, Ashley Van Buren. As the story unfolds, Tommy and Ashley quickly discover they've got much more in common than a knack for solving crimes.

Those Who Trespass combines suspense, action, psychodrama, and romance with a fascinating glimpse into the harsh realities behind the delivery of our daily dose of television news-a picture only Bill O'Reilly could bring to life.



Praise is for THOSE WHO TRESPASS:

* "A speed-read thriller that unmasks the cutthroat world of television news." --Vincent Bugliosi, author of OUTRAGE

* "O' Reilly knows it all, and tells you. Electrifying stuff." --Arthur Hailey, bestselling author of AIRPORT

* "As real and exciting as the streets of New York City. A mystery thriller that only one of New York's finest can solve." --William Bratton, former NYC Police Commissioner
| | |
| --- | --- |
| Published: | Feb 14, 2004 |
| Publisher: | Broadway Books |
| Dimensions: | (in inches) |
| ISBN: | 0-7679-1381-7 |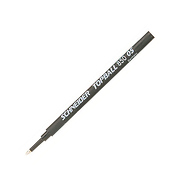 | | |
| --- | --- |
| Your Price | $3.99 |
| Member Price | $3.59 |

By Eleen J. from CLIFFORD, PA on September 16, 2014
Format: Paperback |
Premium Member
I love mysteries and this was a good one. A fast and easy read that kept me interested. Please write more like it.

By Paula C. from PELHAM, AL on March 16, 2013
Format: Paperback
Loved it! I was taken back at some of your "raw" prose, but pleasantly so. I got Lis Wiel's books at my local Religious Bookstore(guess because they were published by Nelson), but I don't think I will see your book there!! That's okay; if you keep writing like she, you will become a fine writer of fiction, also!! I'm just kidding. Loved the Word Book. Every time I hear a new one from you, I mark it in my dictionary. Over the years I've not been able to find them, but love searching.Also loved Lincoln and Kennedy. Can't wait until I see what you do with Jesus!! Sending my best as a fan and follower of The Factor.

By tony l. from PLEASANTON, CA on July 26, 2012
Format: Paperback
very interesting--don't have a lot of time to read and it's difficult to stop reading.

By Sandra J. from DANVILLE, PA on December 10, 2011
Format: Paperback
I bought the book for a Christmas gift. Therefore, the only thing I can review is the service which was excellent. Thank you