Spin Stops Here pen is a black, medium point, ballpoint pen with black clip and nose tip. The pen measures 5 1/8" in length, less than ¼" in diameter, and weighs less than an ounce. It is made of brass with a standard lacquer coating and ships with black ink in a nice presentation box. Manufactured for BillOReilly.com by the Fisher Pen company manufacturer of the "Space Pens"...the pens used by the astronauts. This is a nice, slim, lightweight, high quality ballpoint pen that clearly shows where the Spin Stops.

Pen accepts refill item number #SPR4 and can be purchased at most office supplies stores including Office Depot. (pack of 1 for about $6.00) or we have pen refills available here.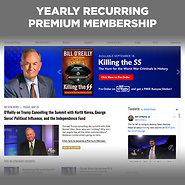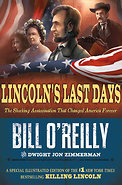 | | |
| --- | --- |
| Your Price | $24.99 |
| Member Price | $22.49 |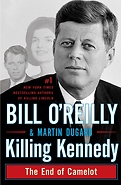 | | |
| --- | --- |
| Your Price | $32.00 |
| Member Price | $28.80 |

By Ria K. from Petach Tikva, Tel viv area on November 06, 2012
Color: Black
5 stars FOR PE AND A SERVICE. THANKS

By Steve G. from KANSAS CITY, MO on September 08, 2012
Color: Black
This is a good, hi-quality pen. I bought a second one because I liked the first one so much!

By Dana V. from TAMPA, FL on August 04, 2012
Color: Black
The pens are very good quality. I have purchased four for gifts and everyone likes them very much.