This DVD, recorded outside of Chicago in June, includes 20 minutes of Dennis Miller's inimitable and side-splitting observations, 20 minutes of Bill's insightful commentary on politics, the media, and society, and 20 minutes of the duo cracking wise together. There are also bonus interviews with Bill, Dennis, and a few of their fans.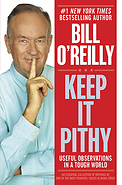 | | |
| --- | --- |
| Your Price | $31.99 |
| Member Price | $28.79 |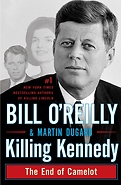 | | |
| --- | --- |
| Your Price | $32.00 |
| Member Price | $28.80 |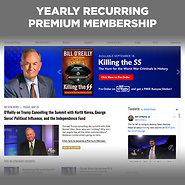 By Tuck / A Right Wing Extremist from SIMPSONVILLE, SC on August 14, 2013
Dear Mr. O'Reilly/Mr. Miller: An outstanding CD because people like me can't come to see you live. I'm ate up with several Agent Orange medical problems from being aboard Swift Boats in Vietnam and the doctors will not let me fly anymore or be in a vehicle for longer than 2 hours maximum so this CD is ideal. Many truths were told in a tasteful manner and I laughed many times which obviously is good for me. Thanks for the pleasant day today because of your CD!

By Sue L. from BUDA, TX on July 02, 2013
I think it was the best money paid so far for Father's Day. My dad loved it. He can't make it to a live event, and I had. I hoped it would be terrific, and it was.

By Connie S. from BILLINGS, MT on June 28, 2013
I was very happy with the DVD. Some parts were very funny. Am sharing the DVD with others that cannot afford to buy it on their own.

By Leah M. from ROBELINE, LA on June 19, 2013
Delightful! We will watch again and again. We have waited a long, long time to catch a B & F show, even if it is on video.