The mug Bill calls "The Best Mug in the World!" Our mugs are all custom made in the USA for Bill, and will hold about 15 ounces of your morning coffee. This mug is dishwasher and microwave safe. This mug is printed on one side with the No Spin Husband logo.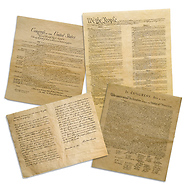 | | |
| --- | --- |
| Your Price | $14.95 |
| Member Price | $13.45 |

By Dick and Donna R. from CRP CHRISTI, TX on May 31, 2014
Color: Navy |
Premium Member
This is a well made coffee mug. We bought 4 one for my wife, her Mom and Dad and one for me, the husband. They are the right size and being made in the USA is a plus. Since they came in it is the only mug we use in the morning.

By Lloydean D. from NEW FAIRFIELD, CT on May 22, 2014
Color: Navy
We love the O'Reilly store mugs! They're high quality, sturdy and made in USA! They're the best.

By Cheryl A H. from SPRING HILL, FL on April 17, 2014
Color: Navy
I also got the No Spin Wife mug. Yeah!! I totally love them. The mugs are great quality and hold more coffee. So I don't need two cups. Only one in my beautiful mugs. I love them, really. Thanks!!!

By terry p. from BELLEFONTAINE, OH on March 04, 2014
Color: White
This is a very nice heavy made coffee mug, and of course made in the US. The detail on it is very precise and clean looking, and it holds a nice capacity of coffee. It also holds the heat of the coffee well. I enjoy it every morning with fox and friends!