Viewer Mail for Thursday, January 8
By:
Factor Producers
January 8, 2009
SARAH PALIN IN 2012?
The Alaska Governor gives an interview trashing the media for its unfair coverage of her during the election. The question... is she a viable candidate for the Republican party in 2012?

"Sarah Palin has integrity and common sense. Those traits alone qualify her for a run at the presidency."
Gary Kirkey
Fulks Run, VA

"Sarah Palin may be shaky in her knowledge of how Washington works, but I'll bet she'll have a firm grasp of how it'll be working in 2020 when she's done with it."
Patrick Jones
Siler City, NC

"Sarah Palin's running a $70 billion surplus in Alaska. Tell me again she's not smart enough to work in Washington."
Sandy Brasili
Chester, VA

"Sarah Palin will never be smart enough for the mainstream media as long as she has an (R) after her name."
Todd Sanders
Elberta, AL

"I believe Sarah Palin was an intelligent, capable choice for Vice President. But she needs to convey her ideas in a less folksy manner."
Joseph Jennings
Lake Forest, CA

"I am a conservative and I want no association with someone like the intellectual snob you interviewed who's opposed to Sarah Palin."
Chris Husing
San Jose, CA

CONSERVATIVE CAUSE
Conservative lightning rod Ann Coulter continues to make the rounds, promoting her new book.

"I think liberals are petrified to take on Ann Coulter. They don't even want for her to be heard."
Merry Coolidge
Naples, FL

"Ann Coulter is idiosyncratic. A bit of bite keeps us awake and thinking."
JoAnne Stanley
Crossville, TN

"No more Ann Coulter. She is more articulate, knowledgeable and funny than you. She leaves you looking and sounding confused."
Debbie Simontacchi
Lakeview, OR

"Conservatives need to stop apologizing. We need more Ann Coulters."
Don Waszak
Knoxville, TN

"Your only problem with Ann Coulter is that she's a female version of you!"
Steve Jacobson
Dayton, WA

"I love Ann Coulter. She is a hero and stands in stark contrast to all the milquetoast conservatives who let the liberals walk all over them."
M. Mover
Champaign, IL

"The reason Ann Coulter engenders the left's rage is because she's right on the money every time -- and they know it."
Sandy Brasili
Chester, VA

"I'm a conservative man, raising a conservative family. I think Ann Coulter is a great role model for my girls."
Tim Swanson
Modesto, CA

"To answer your question, yes, Ann Coulter does hurt the conservative cause."
Trey Mays
Plano, TX

"Cut Ann some slack, she's doing the job the rest of the right should be doing -- taking on the left."
Dennis Pietrowski
New York, NY

"Bernie Goldberg is wrong to say liberals only like conservatives who are dead. We also like Ann Coulter with her jaw wired shut."
James Calvaruso
Grand Rapids, MI

"Coulter is a satirist. She is using absurdity to illustrate absurdity. Some people should lighten up."
Allan Snider
Charleston, WV

"Although she makes some valid points, Ann Coulter's shock jock style of delivery is unappealing to most people."
Lora Kachler
Tampa, FL

SENATE STANDOFF
As we wait to see how the courts decide the Minnesota Senate race, fear and loathing grows among Americans who aren't thrilled about the possibility of Senator Al Franken.

"Senator Al Franken? Senator Caroline Kennedy? Give me a break. Next it will be Senator Mister Magoo, Senator Beetle Bailey and Senator Bart Simpson."
Priscilla Shaffer
Latrobe, PA

"Al Franken probably thinks he's entitled to steal the election because Bush did it."
Dave Barker, USAF (Ret.)
Mount Vernon, PA

"I think the harsh winters in Minnesota kill brain cells. First Jesse Ventura, now Al Franken."
Barry Feinstein
Scottsdale, AZ

"What's the big deal? Seems to me a professional clown will fit right in with all the amateur clowns in Washington."
James Beauchamp
Friendswood, TX

"The people of Minnesota must be out of their minds to vote for Al Franken!"
Bill King
Sevierville, TN

REALITY CHECK
Outgoing Vice President Dick Cheney claims he is misunderstood and is actually a warm and cuddly guy. Who's buying that?

"Dick Cheney is great. I'm disappointed you felt the need to get a last-minute slam on him. You're classier than that."
Dianna Bennett
Sheridan, WY

"I know first-hand that Vice President Cheney is lovable. He made my heart melt when I taught him and his wife to tango in 2001."
Lasca Low
Bethesda, MD

"Cheney shot a lawyer, he can't be all bad."
James Fish
Albuquerque, NM

"I believe Dick Cheney probably is a warm, lovable human being. The media creates caricatures of politicians."
Merry Coolidge
Naples, FL

PINHEAD PERFORMANCE!
In the 1980s, Al Franken made a guest appearance on "Solid Gold," imitating Mick Jagger of the Rolling Stones. You've got to see this video!

"Linking Al Franken to Mick Jagger is very unfair to Mick. I think I would rather have Mick in the Senate."
Al Sams
Cocoa, FL

"Let's hope Al Franken's impersonation of a U.S. Senator is more convincing than the one he did of Mick Jagger."
Peter Lemiska
Contoocook, NH

"I like the Rolling Stones, but was horrified by Al Franken's impression. It will truly be a sad day if someone as undignified as Franken becomes a Senator."
Danny Myers
Irving, TX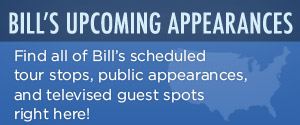 | | |
| --- | --- |
| OCTOBER 30, 2014 | | PM Rating: A |
It seems the race card is being played by the Democrats in order to stimulate the African American...
A recent article on The Atlantic website says a senior Obama official called Israeli Prime M...
Should the American nurse who is defying the Ebola quarantine in Maine be taken into custody?...
We'll talk about two major races tonight: The North Carolina senate race is really vicious and...
According to a new book by former CBS News investigative reporter Sharyl Atkkisson, CBS News...
According to social media, a popular Halloween costume among some this year is Ray Rice and...