Viewer Mail for Thursday, May 15
By:
Factor Producers
May 16, 2008
Here's a sample of some of our favorite emails that didn't make it to air last night.

RACISM & SEXISM IN PRESIDENTIAL POLITICS
"Bill, I resent being thought of as a racist because I'm comfortable with Barack Obama's associations with Rev. Wright and William Ayers."
Ken Lummus
Indio, CA

"Obama couldn't possibly have listened to Rev. Wright for 20 years without being somewhat indoctrinated into his hatred white America. Considering that doesn't make the voters of West Virginia racist."
D.L. Rupper
RV-ing the USA

"How can you dismiss the issue of sexism so easily? History shows that male presidential candidates have taken their fights all the way to the convention. Did they have all the mainstream media howling for them to step aside?"
Shannon O'Neil
Brooklyn, NY

"What's next -- am I going to be called a racist if I don't vote for Barack Obama?"
Elaine Guardiani
Bloomfield, CT

"I think that older Americans from the pre-civil rights era are probably just not ready to see a black man as President. What do you think?"
Brian Vaughns
Melbourne, Australia

MEMPHIS DANCE - OUT OF CONTROL!
"I have chaperoned dances and personally stopped that type of despicable behavior. It's not that hard."
Francine Peterson
Tucker, GA

"Where is the sense of decency and moral responsibility from school officials? If this is being overlooked, one can only imagine what else is taking place in that school."
Jack Reger
Belington, WV

"Mr. O, surprise, surprise. Welcome to our failed public school systems. America needs to wake up."
David Hall
Big Sandy, TN

"I read the local paper and watch the local news but have not heard a word about this incident. The school system is a far cry from the good one from which I graduated in 1959."
Jim Wadell
Cordova, TN

"We're both teachers and can say beyond a shadow of a doubt that a teacher's ability to discipline is only effective when they have the support of the principal, who sets the behavioral tone of the school."
John & Edie Hale
Lucedale, MS

"School principals can change debauched behavior on campuses one principal at a time."
Neil Price
United Kingdom

"Hey Bill, we can't control the bad influences like MTV and the internet, but we can control the dress code of students. That's my suggestion."
Joe Fuchs
Chagrin Falls, OH

"Bill, even if the school officials in Memphis had taken steps to stop the obscene dancing, it would have been all for naught. Faster than you can say 'jackpot!' the parents would have been in contact with the ACLU."
David Kveragas
Newton Township, PA

"Your guest called these kids 'the forgotten generation.' The truth is... this generation is overindulgent. Everything is about them."
Debbie Mannarino
Mingo Junction, OH

"TAKE ME OUT TO THE BALL GAME" -- TONY ROMO VS. BILL O'REILLY
"Bill, congratulations. It only took you 8 years and 13,00 games to find somebody who was more off-key than you."
Cpt. Russ Corwin
Baghdad, Iraq

"You were both horrible! But since I'm a Giants fan, I'll give the pinhead award to Tony Romo."
Sebastian Maril
Buenos Aires, Argentina

"For anyone to sing in front of such a huge audience takes immense courage. For that, you are both patriots!"
Richard Owen
Prestbury, England

"Dear Bill, I'm giving the 'pin' to Romo and the 'head' to you. Neither of you can carry a tune."
Paul Labadie
Huntington Beach, CA

"I don't think your singing is bad enough to qualify you as a pinhead, but I would suggest you don't quit your day job."
David Bohm
Faribault, MN

"Tony Romo is a good quarterback, bad singer. You were just a little more in tune."
Dennis Phelps
Hammond, IN

"You are a pinhead for setting up Tony Romo to strike out against the perfect pitch of O'Reilly the baseball balladeer."
Uno Bloom
Brentwood, TN

"Romo made you sound like the next American Idol and you can't carry a tune in a bucket."
Rick Rollins
Wichita Falls, TX

DAILYKOS DEFILES JENNA BUSH WEDDING PHOTOS
"I wonder how those folks at the DailyKos would like their wedding pictures tied into a collage of horrific pictures of events they had nothing to do with?"
Sean McCreary
Brewster, KS

"Hi Bill, Jenna Bush is not a political player. People have every right to hate President Bush, but it should be hands off when it comes to his daughters."
Mike Ma
San Francisco, CA

ANIMAL FIGHT BECOMES AN INTERNET HIT!
"Watching the 'battle at Kruger' video makes us blood-thirsty? I love you, but you need to buy a clue here. It's a hit because the buffalo herd bands together and fights to save one of its babies."
Maria Rally
New York, NY

"Watching buffalo getting attacked by lions doesn't suggest I'm blood-thirsty. This is far different than watching disgusting fight videos."
Travis Flint
Leavenworth, IN

"Everyone should watch this video -- it's part of the circle of life. Nature is tough. Life is tough."
Andy Hacia
Fairplay, CO

"The video of the heard coming to the rescue of the child buffalo was the best example of animal intelligence I have ever seen."
Ken & Lois Kodger
Cleveland, OH

"Bill, perhaps society could learn a lesson from the buffalos. If we stand together, we can protect the weakest among us, especially our children."
Joseph Puoci
Cerritos, CA

MISCELLANEOUS
"Dear Bill, I'm a teacher at a Tampa high school. My colleagues and I are embarrassed and outraged by our fellow teachers who have disgraced our profession by having sexual relations with students. The prosecutor should throw the book at them!"
Azurede Ross
Tampa, FL

"Fox News has the great Bill O'Reilly,
Whose Factor is rated quite highly,
He analyzes the news,
Using various views,
And introduces new words so slyly."
Ladd Wheeler
Crofton, MD

"First came Hillary's interview, then John McCain's,
O'Reilly was adept at picking their brains,
Will Obama come next?
Or will voters be vexed?
And then show, by their votes, their disdain?"
Steve Kirsche
Weston, FL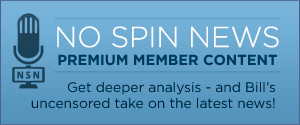 | | |
| --- | --- |
| OCTOBER 31, 2014 | | PM Rating: A+ |
Greg Gutfeld hosts The O'Reilly Factor, Friday 10/31
A judge has ruled in favor of Kaci Hickox, the nurse who treated Ebola patients in Africa and...
Elite universities have routinely banned conservatives from speaking on campus, but now left-wing...