List of American sanctuary cities
By:
BillOReilly.com Staff
April 5, 2007
As of August 2006, cities and counties that have sanctuary policies include:

Anchorage, AK
Fairbanks, AK
Chandler, AZ
Phoenix, AZ2
Fresno, CA
Los Angeles, CA
National City, CA4
San Diego, CA
San Francisco, CA
Sonoma County, CA
Evanston, IL
Chicago, IL3
Cicero, IL
Cambridge, MA
Orleans, MA
Portland, ME
Baltimore, MD
Takoma Park, MD
Ann Arbor, MI
Detroit, MI
Minneapolis, MN
Newark, NJ1
Trenton, NJ1
Durham, NC
Albuquerque, NM
Aztec, NM
Rio Arriba, County, NM
Sante Fe, NM
New York, NY
Ashland, OR
Gaston, OR
Marion County, OR
Austin, TX
Houston, TX
Katy, TX
Virginia Beach, VA
Seattle, WA
Madison, WI
Currently there are two statewide policies regarding sanctuary for illegal aliens:
In May 2003, Alaska's state legislature passed a joint resolution prohibiting state agencies from using resources or institutions for the purpose of enforcing federal immigration laws.
In 1987, Oregon passed a law that prohibits state and local law enforcement agencies from using agency moneys, equipment or personnel for the purpose of detecting or apprehending foreign citizens based on violation of federal immigration law. Oregon law, however, does permit their law enforcement officers to exchange information with federal authorities to verify the immigration status of an individual arrested for criminal offenses.
Sources:
"Coalition seeks immigrant sanctuaries; services wouldn't hinge on legal status." Asbury Park Press 1 Mar. 2007.
"Havens for illegals; Advocates recruit 'sanctuary cities'." The Record 1 Mar. 2007.
"Phoenix residents want to end 'sanctuary' status." Washington Times 28 May 2006.
"Preparations underway for immigrant march." ABC7 http://abclocal.go.com/wls/story?section=local&id=4128549
"National City named sanctuary city." San Diego Union-Tribune 1 Oct. 2006.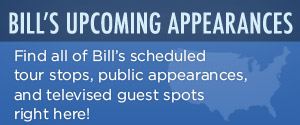 | | |
| --- | --- |
| OCTOBER 22, 2014 | | PM Rating: A |
A shooting at the Canadian capital today that left both a soldier and the gunmen dead. We'll...
With the President's job approval ratings falling fast many of his supporters are blaming the...
An article in the St. Louis Dispatch cites a source close to Ferguson Police Officer Darren...
As the mid-term campaigns wind down, President Obama is not wanted by his own party. They fear...
President Obama says Americans are actually saving money on the Obamacare deal. Is that true?...
Miller weighs in on the college students that went wild at the pumpkin festival in New Hampshire...