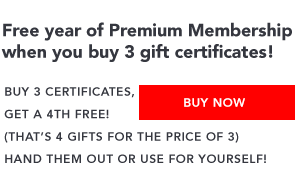 Refer Your Friends, Get a Free Year of Premium Membership
Get a year of Premium Membership completely FREE when you buy 3 Gift Memberships on BillOReilly.com.

Buy 3 Gift Membership certificates and you will get a 4th PM gift certificate free along with FOUR free books! You can hand them all out, or keep them for yourself - it's up to you!