No Spin News | Thursday, August 16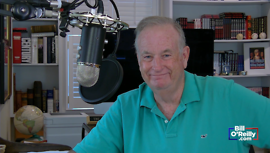 I'm not going to call him any names, but I am going to say this is one of the most foolish statements of public policy that I've seen in 45 years of journalism.
Click here to become a Premium Member.
Free No Spin News Excerpts
O'Reilly on The Blaze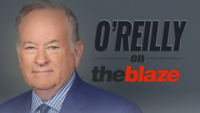 Bill and Beck discuss the biggest stories of the week including Andrew Cuomo saying America was never great, more controversy over a Colorado baker, and the role of Google in the media.
No Spin News | Wednesday, August 15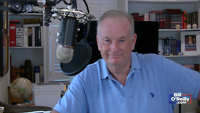 The reason that Donald Trump hangs tough in Rasmussen is this...people have already formed their opinion of him. You either like him or you don't like him. Very polarizing man.
Click here to become a Premium Member.
Bill's Weekly Column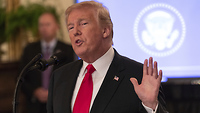 Any rational person knows that the national media has been supremely hostile to Donald Trump from the very beginning of his political journey. That is way beyond any doubt.
News Quiz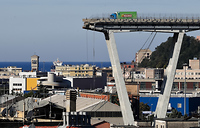 Have you been paying attention to the people and events making headlines this week? Try to beat last week's 7.8 average!
O'Reilly's History Quiz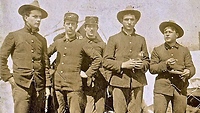 On August 12, 1898, an armistice was reached to end the Spanish-American War, which lasted how long?

Take O'Reilly's History Quiz to learn more.
Flashback Friday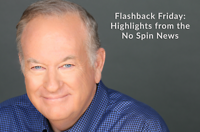 Check out a "best of" the No Spin News from this past week including clips on Peter Strzok's firing, Antifa, Trump's approval, and Andrew Cuomo.
No Spin News | Tuesday, August 14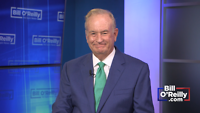 No Spin News | Monday, August 13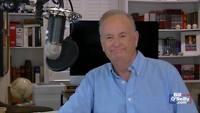 Latest Poll
Military Parade Canceled
Video of the Day
Following the epic gaffe by New York governor Andrew Cuomo this week, CNN's Angela Rye, on Wednesday night's Erin Burnett OutFront, insisted that "America has never been great". As if that wasn't atrocious enough, Rye went on to roll her eyes when the idea of Trump campaign board member having an adopted minority son with Down Syndrome came up.