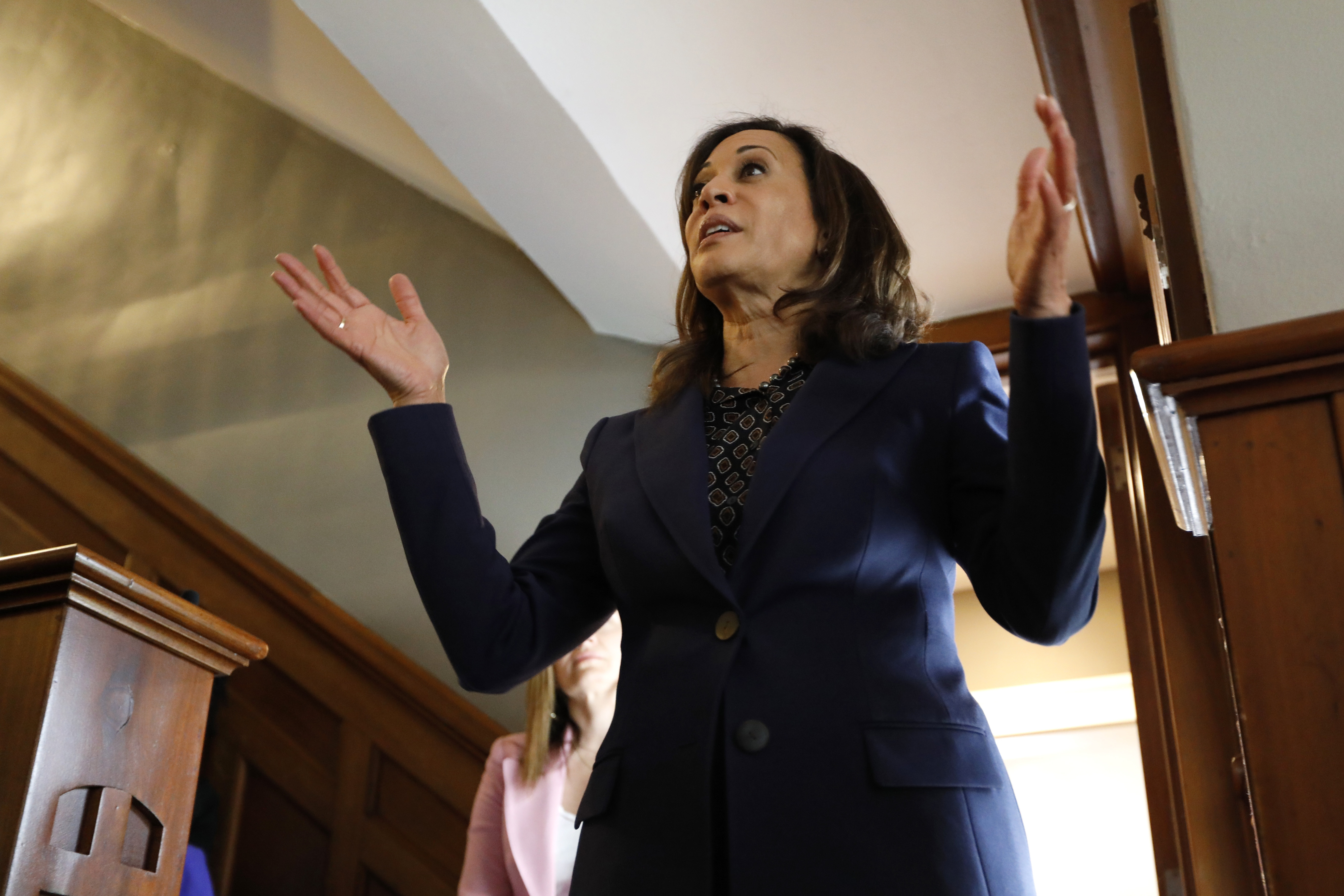 NY Dems block bill expanding college tuition for Gold Star families… after approving $27M in tuition aid for illegal immigrants
New York Assembly Democrats blocked a bill which proposed expanding college tuition aid for children of deceased and disabled military veterans.
This after having approved just a week earlier, a state budget that set aside $27 million in college tuition aid for illegal immigrants. The Assembly's Higher Education Committee voted 15 to 11 on Tuesday to shelve the bill, effectively quashing its chances of going to the floor.
"Assemblywoman Glick should be ashamed of herself," said State Sen. Robert Ortt, R-Niagara. "We set aside $27 million dollars for college for people that are here illegally… Apparently, $2.7 million is all that the families of soldiers who are killed, get. If you're a child of a fallen soldier, you do not rank as high and you know that by the money."
Ocasio-Cortez: Criticizing Ilhan Omar over 9/11 remarks 'an incitement of violence against progressive women of color"
Freshman Rep. Alexandria Ocasio-Cortez (D-NY) told reporters Thursday that criticism of her and Democratic Minnesota Rep. Ilhan Omar has become "an incitement of violence against progressive women of color
"We are getting to the level that this is an incitement of violence against progressive women of color and if they can't figure out how to get back to policy, we have to call it out for what it is because this is not normal, and this is not a normal level of political debate or rhetoric," the congresswoman said. She suggested it was wrong to put pictures of the 9/11 terrorist attack in New York on the front page of the newspaper because such images are "incredibly upsetting and triggering" and that discussing 9/11 is just a thinly disguised veneer for what is really a "politically motivated attack" on Omar. Ocasio-Cortez referenced the New York Post's recent front page of the 9/11 attacks, saying that was wrong because such images are "incredibly upsetting and triggering" and that discussing 9/11 is just a thinly disguised veneer for what is really a "politically motivated attack" on Omar.
Georgetown Students Agree to Create Reparations Fund
Students at Georgetown University voted on Thursday to increase their own school tuition by $27.20 per student, in order to benefit descendants of the 272 enslaved Africans that the Jesuits who ran the school sold nearly two centuries ago to secure its financial future, the New York Times reports.
The proposal passed with a nearly 2/3 vote but must be approved by the board of directors before it takes effect.
"We value the engagement of our students and appreciate that they are making their voices heard and contributing to an important national conversation," Todd Olson, vice president for student affairs, said in a statement on Thursday.
Kamala Harris: 'I am a gun owner'
2020 hopeful Sen. Kamala Harris (D-CA) said Thursday that she owns a gun for personal safety reasons, adding that she believes in some changes to gun laws.
"I am a gun owner and I own a gun for probably the reason that a lot of people do, for personal safety," she told reporters in Iowa.
"For too long and still today we are being offered a false choice which suggests you're either in favor of the Second Amendment or you want to take everyone's guns away," she said. She added that she supports "smart gun safety laws" such as universal background checks and renewing the assault weapons ban.
Cable News Ratings: Every CNN Presidential Town Hall Finishes behind FNC and MSNBC
Every single one of the 12 Democratic presidential town halls held so far in 2019 by CNN lost against simultaneous programming on other cable news networks, as of last Thursday. The average viewership of CNN's town halls were approximately 903,000 people. Comparatively, the Fox News programming that was going on while the town halls aired averaged 2.2 million viewers, whereas the MSNBC programming had 1.8 million viewers.
CNN has hosted just about every 2020 hopeful for town halls. Only five – Harris, Schultz, Klobuchar, Sanders, and Warren — garnered more than 1 million viewers.
Google under fire for dubbing 'Unplanned' film 'propaganda'
Google is being accused of bias against the newly released pro-life film "Unplanned," with the search engine listing the movie as "propaganda." "Unplanned" is the story of a Planned Parenthood clinic director who becomes an anti-abortion activist. The Daily Signal's Kelsey Bolar noted Thursday that Google classifies "Unplanned" as a "drama/propaganda."
"Who knew that 'propaganda' was a movie genre? Google once again exposing its gross political bias," Bolar tweeted a screenshot of search results.
A Google spokesperson explained to Fox News that its "Knowledge Graph" analyzed web content on "Unplanned" and that a large volume of it described the film as propaganda and placed the label without a universal consensus.
Disney Chief: 'Hitler would have loved social media'
Disney chairman and CEO Bob Iger rebuked social media during a ceremony in which he was being honored with a humanitarian award on Thursday.
"Hitler would have loved social media," Iger said, according to Variety, upon receiving the Simon Wiesenthal Center's Humanitarian Award. "It's the most powerful marketing tool an extremist could ever hope for because by design social media reflects a narrow world view filtering out anything that challenges our beliefs while constantly validating our convictions and amplifying our deepest fears."
He continued, "It creates a false sense that everyone shares the same opinion. Social media allows evil to prey on troubled minds and lost souls and we all know that social news feeds can contain more fiction than fact, propagating vile ideology that has no place in a civil society that values human life."
MORE HEADLINES
Elizabeth Warren: The Republican Years
Is Bill de Blasio Running for President in 2020? Sure Looks Like It
Alexandria Ocasio-Cortez: IRS Should Prep Taxpayers' Returns
Jussie Smollett is all smiles while vacationing in Hawaii
Video of Candace Owens firing back at Ted Lieu nears CSPAN record
Revealed: Two decades before college admissions scandal, the Clintons tried to game the system for Chelsea's boyfriend
Retired Pope Benedict weighs in Catholic Church sex abuse scandals, blames it on swinging 60s
One More Thing: Follow Holly's adventures on Bill's Instagram! She's now asking Question of the Day...