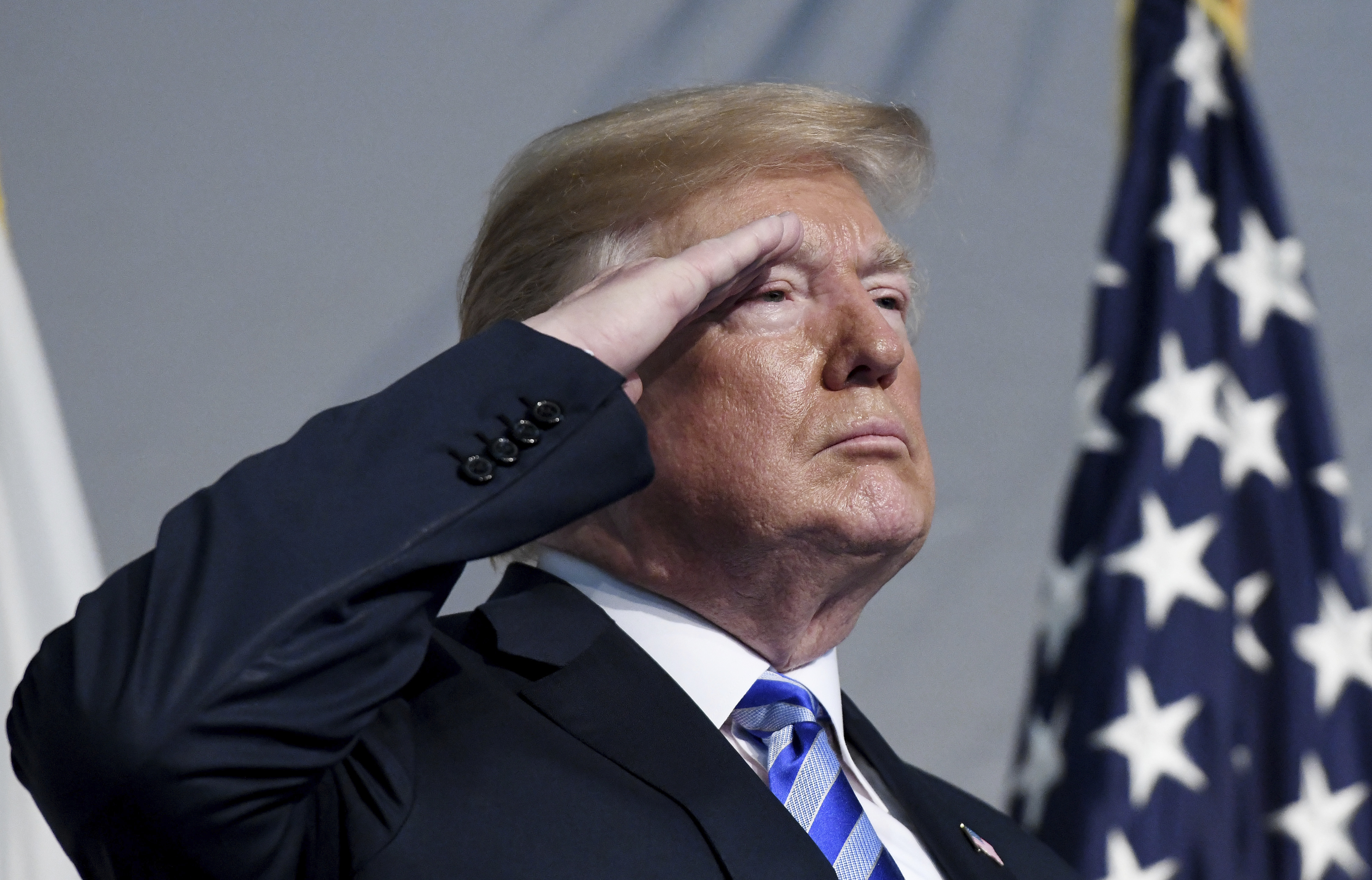 Here is the Daily Briefing for Monday, June 4, where we round up the day's biggest headlines for your perusal. Take a look.


Does Trump Have the Right to Pardon Himself?

President Trump is vehemently insisting that he has the right to pardon himself if need be. But he insists that he hasn't committed any crime, so there is no need to do so. The debate stems from The New York Times which published a January letter over the weekend from the president's legal team that opened the door to Trump shutting down the obstruction investigation into him or even pardoning himself. In an interview on ABC's "This Week," Giuliani said he probably does have the power to issue himself a pardon.

Trump Says He's Accomplished More in His First 500 Days in Office Than Any of His Predecessors

On Monday, President Trump tweeted "This is my 500th. Day in Office and we have accomplished a lot — many believe more than any President in his first 500 days." Recently, the president has hit a record low for jobs unemployment, he passed a tax bill and is currently attempting to repeal and replace ObamaCare.

Senate Judiciary Committee Postpones Horowitz Hearing

The Senate Judiciary Committee which is led by Sen. Chuck Grassley has rescheduled their hearing with Inspector General Michael Horowitz from June 5 to June 11. Could this mean that the IG's report won't be released this week, as expected? The committee is expected to ask Horowitz about how the FBI handled the criminal investigation into Hillary Clinton's emails.

North Korea Replaces Top 3 Military Leaders

On Sunday, it was reported that North Korea replaced their top 3 military leaders. President Trump and Kim Jong Un have agreed that their meeting is back on and scheduled for June 12 in Singapore. The exact cause of the leaders' replacement is unknown, but it is thought that they may have objected to a denuclearization deal that Kim Jong Un could make in the summit talks with U.S.

Melania Trump Plans to Skip G7 and the North Korea Summit

First Lady Melania Trump hasn't made a public appearance since her five-day hospital stay in May for the treatment of a kidney condition. Now, it's being reported that she will not be attending the G7 summit with her husband in Quebec this week and there are no plans for her to attend the summit in Singapore. The first lady tweeted "Rest assured, I'm here at the @WhiteHouse w my family, feeling great, & working hard on behalf of children & the American people!"

Portland's Patriot Prayer Rally Turns Bloody

Patriot Prayer, which describes itself as a peaceful First Amendment advocacy group had planned for Sunday to be filled with peaceful rallies in Oregon. Patriot Prayer is a right-wing group that describes themselves as advocating in favor of free speech and opposing big government. However, on Sunday, violent Antifa protestors disrupted that idea by causing violent fights. Some protesters threw bottles and fireworks at police officers while others were caught with knives and other weapons, Portland Police tweeted. The result? Only 4 people were arrested.

Who Would You Rather Date? A Trump Supporter or an MS-13 Gang Member?

Millennials in Washington, D.C. were asked by the Daily Caller if they would rather date a Trump supporter or an MS-13 gang member. Astoundingly, the majority of those who responded said that they would prefer to date an MS-13 member. When asked why they would choose a gang member over a Trump supporter, some people said Trump supporters "weren't for them" and they would "never" even consider dating a Trump supporter.