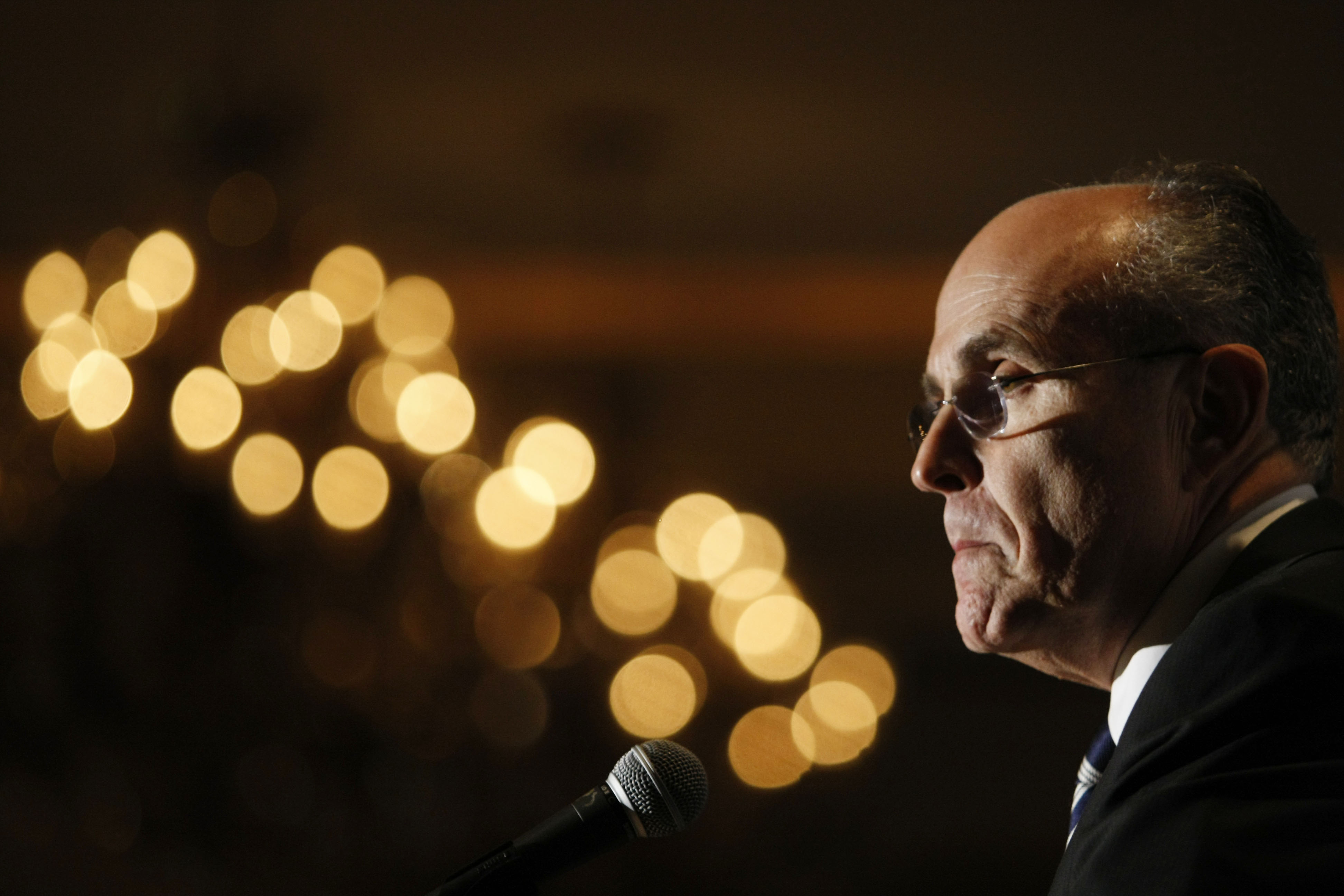 Here is the Daily Briefing for Sunday, June 3, where we round up the day's biggest headlines for your perusal. Take a look.


Giuliani Threatens Legal Battle with Mueller Over Subpoena

The president's lawyer Rudy Giuliani threatened a legal battle with special counsel Robert Mueller if he attempts to subpoena Donald Trump. "If Mueller tries to subpoena us, we're going to court," Giuliani told ABC News. His latest comments come on the heels of the publication of a 20-page confidential letter sent by Trump's lawyers to Mueller arguing that the president cannot legally obstruct justice in the Russia investigation due to his position as "chief law enforcement officer." Mueller has requested an interview with Trump, but while the president has said he would be willing to sit down with the special counsel, his legal team has advised against it. Trump tweeted 40 minutes before the New York Times broke the news, questioning whether Mueller's team or the Department of Justice was responsible for leaking the letter.

Kevin McCarthy: GOP Has 'Changed for The Better' Under Trump

House Majority Leader Kevin McCarthy argued on Sunday that the Republican Party has "changed for the better" since President Trump took office. The California Republican was reacting to former House Speaker John Boehner saying last week that the Republican Party has given way to the "Trump party" and that the GOP is taking "taking a nap somewhere." Asked on CNN's "State of the Union" if he thought the Republican Party has improved over the years, McCarthy replied, "I would think it changed for the better." To make his case, he cited "facts, including low unemployment numbers under the Trump administration, efforts to rebuild the military, and plans for a historic summit between Trump and North Korean leader Kim Jong Un to discuss denuclearization of the Korean Peninsula. "So You know what? I'm proud of this Republican party. I'm proud of what we have been able to achieve," McCarthy, who is a lead contender to replace Paul Ryan as House speaker, added.

LaVar Ball to NFL Players: Stand for The National Anthem Or 'Get Out'

LaVar Ball has a simple message for NFL players heading into the 2018 season: Stand for the national anthem or leave. The American media and sports personality told TMZ Sports that he believes the football league has gone too far in creating the new policy requiring players to stand for the national anthem, however, they have the right to do so and enforce it. Therefore, he thinks players should respect that. "It's their league," he said Saturday. "If you don't want to do it, get out their league."

Japan Will Contribute to Success of Trump-Kim Summit

Japanese Prime Minister Shinzo Abe said on Saturday, June 2, that Japan wants to contribute to the success of the US-North Korea summit in Singapore, which President Donald Trump said would go ahead as planned. Japan "is determined to make utmost efforts so that it will be a historic summit that will move forward the nuclear, missile and abduction issues," Abe was quoted as saying by Kyodo News. Abe has said the North's abduction of Japanese nationals in the 1970s and 1980s is one of the most important political agendas for his administration. Abe will hold talks with Trump at the White House on June 7 before travelling to Canada for the Group of Seven summit on June 8 and 9, hoping to coordinate their policies ahead of the U.S. president's meeting with North Korean leader Kim Jong Un.

Thousands March Across the Country Against Gun Violence

Protests took place around the country Saturday with thousands marching across New York's Brooklyn Bridge in a movement against gun violence. The march in New York City was led by the student group, Youth Over Guns, which was formed after the Parkland school massacre in February to call on lawmakers to pass gun control measures.

May Jobs Report is Great News for Everyone Except Democrats Running for Office

Friday's monthly employment report was great news for anyone looking for a job in America – unless you happen to be a Democrat running for Congress. Among the many contentious topics swirling around this year's campaign, none is more important than the perennial issue of employment. Voters who are employed are historically more likely to favor incumbents than those who are out of work. That poses a major challenge for Democrats in 435 House districts and 35 Senate races who are looking to unseat Republican majorities in both chambers. The economy added roughly 223,000 net new jobs in May, pushing the jobless rate a tick lower to 3.8 percent, an 18-year low.

Town Tells Business to Remove 'Excessive' American Flags

The town of Chelmsford, Massachusetts, says a flag display has gone too far. "On Saturday we came out and we lined this with 200 flags in support of our deceased veterans and all the people who have served," says Jon Crandall who works at Laer Realty in Chelmsford. What they did was plant small American flags in front of that business for Memorial Day. When Crandall went to work Friday, there was a surprise. "There was a note in the door from the building department stating we had a violation, a flag violation, excessive flags," he says. The problem? There's a town bylaw that says you can't use flags for "commercial promotion." "This is a commercial establishment located at a busy intersection. It was in the front lawn of that particular property, and in the opinion of our code enforcement officer, the building commissioner, it was a violation," says Michael McCall Chelmsford's Assistant Town Manager. The town wants the real estate company to take down some of the flags and leave up only what they call "a reasonable amount," but hasn't said how many that is.

Bernie Sanders rallies with Black Lives Matter leaders in California to put a spotlight on mass incarceration

More than two years since Black Lives Matter protesters confronted Sen. Bernie Sanders at a campaign rally in Seattle, Sanders joined leaders of the movement in California to call for changes to the "dysfunctional, destructive" criminal justice system. The former Democratic presidential hopeful received a warm reception from supporters and activists at the packed Million Dollar Theater in Los Angeles on Saturday evening as he heartily criticized a "broken system" that disproportionately jails African Americans, Latinos, and Native Americans. Activist Shaun King didn't mince words when introducing Sanders, alluding to the senator's political ambitions and touting Sanders' history of support for the civil rights movement. Sanders led the first-known sit-ins in Chicago, King said, fighting segregated housing and oppressive education practices.

More College Students Claim They Are Mentally 'Disabled'

A recent Wall Street Journal report highlighted a pressing issue: at both public and private universities, the number of students classified as mentally "disabled" under federal law has drastically increased. Accordingly, the number of students taking advantage of special privileges allowed to the mentally disabled – such as time extensions and special rooms for test taking – has also grown. University administrators and testing organizations such as College Board, which administer the SAT, seem happy to grant these privileges in an attempt to address this concern. But exemptions and extensions are merely administrative band-aids that don't solve the underlying issue.