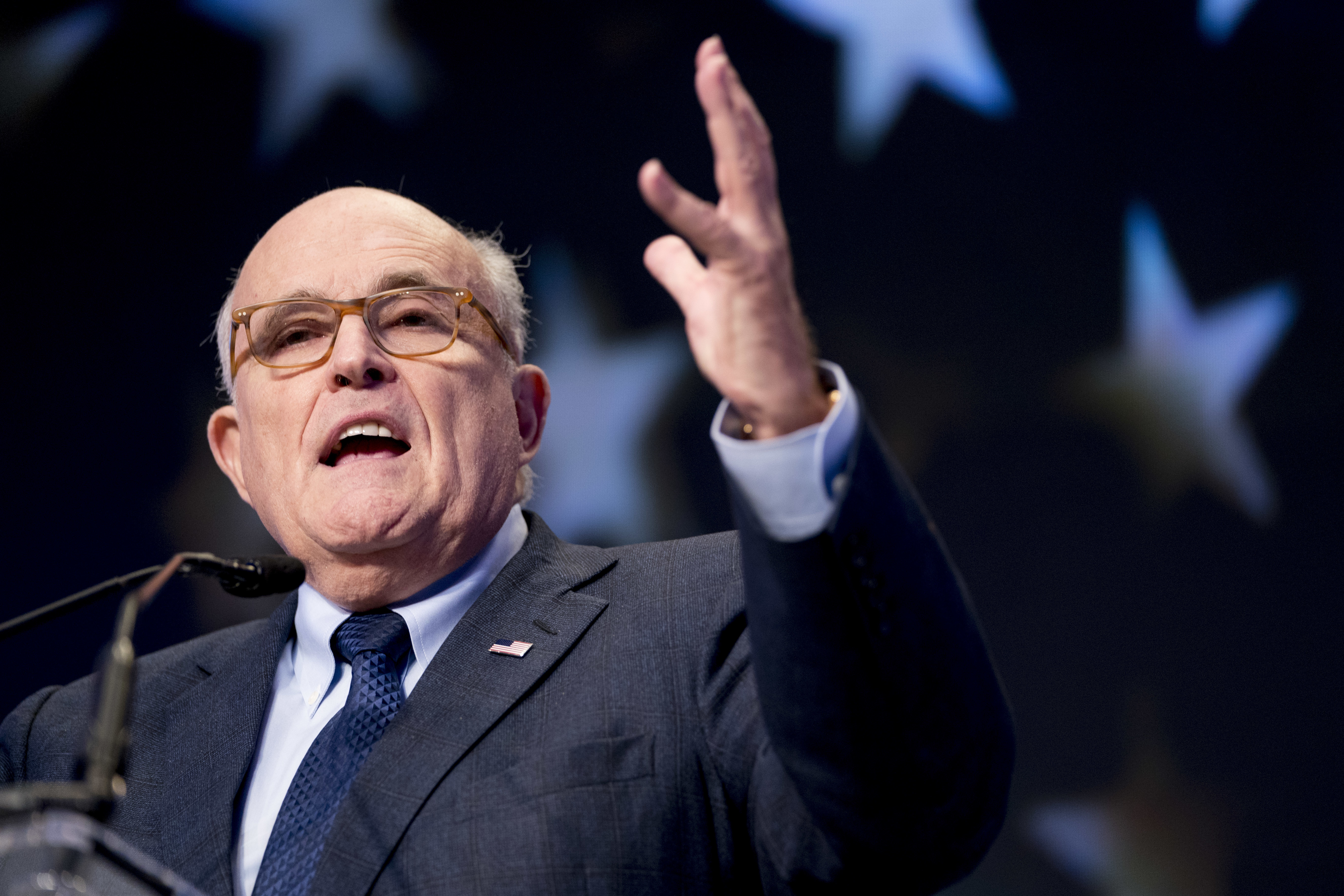 Here is the Daily Briefing for Sunday, May 20, where we round up the day's biggest headlines for your perusal. Take a look.


Trump Urges Allies to Get 'Tough' on Robert Mueller 'Scam'

President Trump attacked special counsel Robert Mueller's investigation as biased and unfounded Sunday, urging Republicans to get "tough" with the probe as the 2018 midterms fast approach. Trump wrote on Twitter that Mueller's probe looking into possible campaign collusion with Russia is evidence of a double standard compared with Hillary Clinton and that "Republicans and real Americans should start getting tough on this Scam." Trump went on to say, "Things are really getting ridiculous. The Failing and Crooked (but not as Crooked as Hillary Clinton) @nytimes has done a long & boring story indicating that the World's most expensive Witch Hunt has found nothing on Russia & me so now they are looking at the rest of the World!" Trump tweeted. "At what point does this soon to be $20,000,000 Witch Hunt, composed of 13 Angry and Heavily Conflicted Democrats and two people who have worked for Obama for 8 years, STOP!" he continued.

Mark Warner: Trump Allies Who Leak Classified Information Should Be Prosecuted

Sen. Mark Warner, D-Va., on Sunday condemned any ally of President Trump who knowingly leaks classified information, including the identity of FBI informants. Individuals behind such disclosures should be prosecuted for breaking the law. "The first thing you learn when you get involved with the intelligence community is you have to protect sources and methods. People's lives depend upon it," Warner said during an interview on CNN's "State of the Union." "President Trump's own FBI director this week, Christopher Wray, said when officials or elected officials go out and start exposing classified information, exposing informants that work with our government, America is less safe. That is illegal if you reveal this kind of information," the top Democrat on the Senate Intelligence Committee continued.



Giuliani: Trump Could be 'Walking into a Trap' with Mueller Interview

President Trump's attorney Rudy Giuliani said on Sunday that Trump could be "walking into a trap" by interviewing with special counsel Robert Mueller if he's not given more details about a FBI informant who reportedly met with Trump campaign aides. Giuliani told The Wall Street Journal in an interview published Sunday that Trump's team would need more information about the informant and whether the individual had any "incriminating information" on Trump associates. "What we intend to do is premise it on, 'If you want an interview, we need an answer to this,'" Giuliani told the newspaper. The Washington Post reported Friday that a FBI informant had met with Trump campaign co-chair Sam Clovis, in addition to advisers George Papadopoulos and Carter Page. The informant is said to be a retired professor and longtime U.S. intelligence source who met with Clovis in 2016 and reportedly offered to provide foreign policy advice to the campaign. Some GOP lawmakers have claimed that the Obama administration planted a "mole" in the Trump campaign to find incriminating evidence against Trump and his aides.

Ex-Girlfriend of 49ers Reuben Foster Now Claims He Never Hit Her

The former girlfriend of San Francisco 49er Reuben Foster recanted her accusations of domestic violence against the linebacker. In testimony on Thursday, Elissa Ennis said she called 911 three times on Feb. 11 because Foster broke up with her. When a prosecutor asked why she called a third time, Ennis said: "I wanted to be extra. I wanted him to go down. I was pissed." Ennis was asked by a prosecutor if she took money from Foster. Ennis also testified that she tried to bring false domestic violence charges against another ex-boyfriend in 2011, when that man tried to break up with her. "I took more than money. I took all his jewelry and designer stuff," said Ennis. She also stole his routing and account numbers when he went to jail. "I wanted to sue Reuben. It was all a money scheme," said Ennis. Her injuries were the result of a fight with two women after a traffic incident in San Francisco. She says a friend sent her a link to a video of the fight posted on Instagram.

Royal Wedding Ratings: 18M Watch Prince Harry & Meghan Markle's Big Day in the UK

Meghan Markle and Prince Harry's wedding received blanket positive coverage across media in the UK and around the world. Around 18M people in the UK watched the big day yesterday across a number of channels. BBC One, which covered the Windsor wedding between 9am and 2pm, averaged 8.7m viewers over the five hours, hitting a peak audience of 13.1m around 12:30pm during the middle of the ceremony. On commercial rival ITV, which ran coverage between 9:25am and 3pm, an average of 2.5m viewers watched with a peak of 3.6m watching just after 1pm when the happy couple departed St George's Chapel. Elsewhere, Sky News, Sky One and BBC News averaged around half a million viewers and took the total peak audience to just below 18m. Harry and Meghan's big day was watched less than when his brother, Prince William walked down the aisle with Catherine Middleton. The 2011 wedding peaked with more than 19m viewers on BBC One and 6m viewers on ITV.

Incoming NRA President Says Ritalin And TV May Cause Shootings

Oliver North, the incoming president of the National Rifle Association, said Sunday that school shootings are only "a symptom" of broader problems including violence in media and prescription drugs. "The disease in this case isn't the Second Amendment," North said on "Fox News Sunday." "The disease is youngsters who are steeped in a culture of violence. They have been drugged in many cases. Nearly all of these perpetrators are male, and they are young teenagers in most cases," he continued. "And they have come through a culture where violence is commonplace. All you need to do is turn on the TV, go to the movies. If you look at what has happened to the young people, many of these young boys have been on Ritalin since they were in kindergarten." North, a former Fox News commentator known for his role in the Iran-Contra scandal, said under his leadership of the NRA, "My goal is a million more members," up from 6 million now.

Obama Education Secretary: Pull Children Out of Schools Until Gun Laws Change

Former Education Secretary Arne Duncan said Friday that it was "tragically necessary" for parents to pull their children out of school en masse until U.S. gun laws are changed. In a tweet, the former Obama administration official asked what would happen if no children went to school until "gun laws changed to keep them safe. My family is all in if we can do this at scale. Parents, will you please join us?" he asked. Duncan's plea comes one day after two shootings at two different schools on Friday, one of which killed 10 people at a Texas high school. Another shooting, later in the day, occurred outside of a graduation ceremony at a Georgia high school, where one person was killed and another was injured.

Oil Industry Stands Up Against Trump's Tariffs

Energy groups are pressing the Trump administration to weigh the economic harm of imposing tariffs on Chinese goods, while groups focused on transportation say China's aggressive trade tactics must be a top concern. "We're trying to take a long-term view of this, versus the short-term, and it's hard to get other industries and groups aligned with ignoring the short-term gain for the long-term protection of a U.S. industry," said Erik Olson, vice president of the Rail Security Alliance, a relatively new trade group focused on the national security implications of federal policies on the rail-freight industry. Olson said his group's biggest concern is the encroachment of Chinese companies on the U.S. freight market.