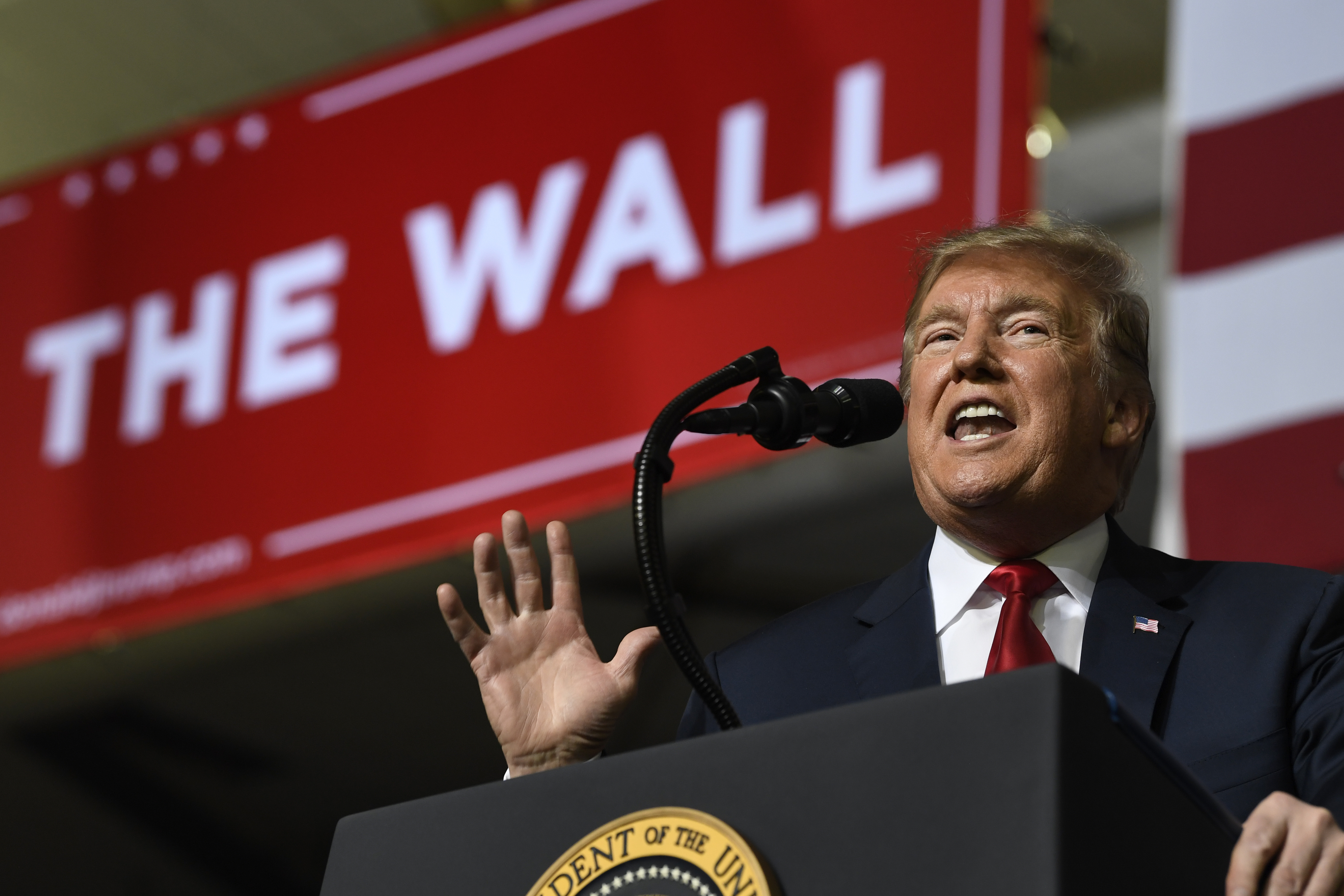 This week some unhinged guy wearing a Make America Great Again Hat pushed a BBC photographer at the Trump El Paso rally. Predictably, there were howls of indignation from the media, many placing blame on the President for the assault.
The man was ejected from the event but not arrested by Texas authorities. He should have been. Journalists are entitled to protection - no exceptions.
But President Trump is also entitled to defend himself against verbal and written assaults from the press. The BBC has brutalized him and America in general for electing him. That editorial posture does not allow violence but certainly Trump supporters understand that the media hates their guy and actively wants to harm him. That kind of consistent venomous display leads to strong emotions.
President Trump, himself, often overreacts to the media. He is not a man who overlooks personal slights and they come at him 24/7. Yes, it would be better for the country if he fought selected press battles rather than launching a general anti-press campaign. But the truth is that the American media has become so corrupt, someone needs to fight back.
I understand what Mr. Trump is feeling because the press consistently attacks me. This week I spoke at a fundraiser for the Police Athletic League of New York City, a fine charity that has helped impoverished children for decades.
After it was announced that I would be the speaker, the lunch quickly sold out, and the PAL took in a lot of money. But on the day of the event The New York Times chose to run an article attacking me. The reporter wrote that he asked me to comment, a total lie. It was a hit piece all the way.
Some on the net picked it up and said I had been disinvited to speak, another lie. I spoke for 30 minutes, the event was a nice success. I am proud that I helped the kids.
President Trump endures media garbage like that every day. Everyone knows this and many Americans don't like it - even some who don't like him.
So, yes, it is unacceptable for any person to assault reporters or camera people in any way. But it is also unacceptable for the press to lie constantly in pursuit of advancing a political agenda.
The press mandate in America is to seek the truth.
The President's mandate is to lead the country to prosperity and safety.
The people's mandate is to hold both the media and the President accountable for what they do.
In a responsible, legal way.