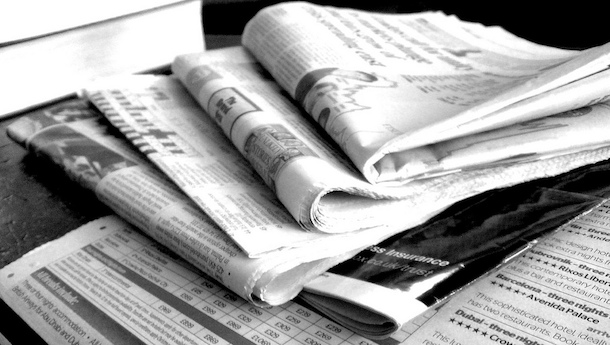 The presidential campaign of 2020 is already underway, but don't expect much accurate reporting about it. That's because the national media has decided that Donald Trump must not be re-elected and has partnered up with the Democratic Party.
The coverage of Senator Kamala Harris is a perfect example of my contention. Ms. Harris' announcement of her intention to run for president was greeted with warmth by the national media. On Good Morning America, her interview was almost a hug. Good for you, Kamala! You go, girl!
So where was the question about Senator Harris convicting Brett Kavanaugh of heinous crimes without any evidence?
Where was the scrutiny of Kamala Harris comparing ICE agents, hard working men and women, to Ku Klux Klan members?
Where? Nowhere.
Embarrassing doesn't even come close.
So how did all this press corruption happen?
In 1983, 50 companies controlled 90 percent of the American media. Today, six conglomerates control the same 90 percent. They are National Amusements (CBS, MTV, BET, on and on), Disney (ABC, ESPN, Marvel, on and on), TimeWarner (CNN, HBO, TBS, on and on), Comcast (NBC, Dreamworks, Universal, on and on), 21 Century/Newscorp (Fox, NatGeo, FX, on and on), and Sony.
The corporate culture in these massive operations is always politically correct and most often liberal politically, with a few exceptions like the 89 year old Rupert Murdoch. With so few controlling news messaging, it is not difficult to form a political bloc.
In addition, the Washington Post is owned by Jeff Bezos, a liberal guy, and The New York Times is controlled by the Sulzberger family, avowed Democrats. That paper has not endorsed a Republican for President in almost 60 years.
It is nothing new for the national press to lean left in America, but openly aiding a political party is unique. In the past, the media would half-heartedly fake it. Not anymore. Now, it's "us" against Trump.

And "us" is the press and the Democrats.
So don't expect individual reporters and commentators to present the campaign fairly. Careers would be ruined if they did that. No, the spin will be Trump and his supporters bad - the Democrat candidate and leftist policies good. Inside national newsrooms, there is no room for the "diversity" to which liberals give lip service. The corporate chieftains have sent a clear message: get Trump out. And it will be acted upon.

All day, everyday.
Enjoy it.