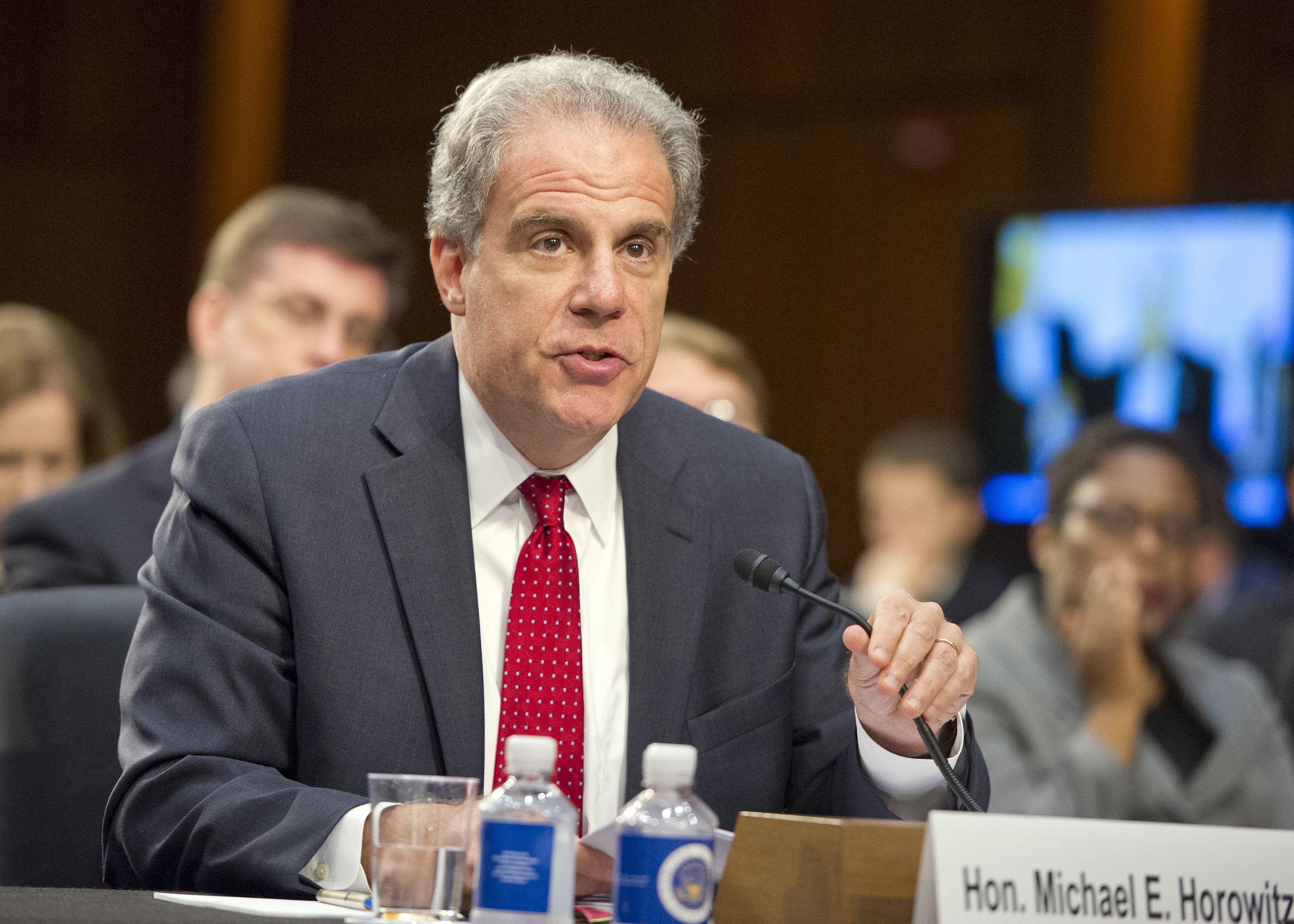 Here is the Daily Briefing for Wednesday, June 13, where we round up the day's biggest headlines for your perusal. Take a look.


IG Report Expected to be Released Tomorrow

Inspector General Michael Horowitz sent a letter to Republican and Democratic leaders on the Senate Judiciary Committee saying that he had completed "much of" the review and classification of the Clinton e-mail report. Horowitz expects to make it public on June 14. The inspector general also agreed to testify before the committee on June 18.

President Trump Will Receive Briefing on IG Report

After a successful meeting in Singapore, Trump has returned to the U.S. where he is expected to receive a briefing on the inspector general's report in regards to how law enforcement handled the Hillary Clinton email probe. Deputy Attorney General Rod Rosenstein is expected to brief President Trump on June 14.

Mark Sanford Loses Congressional Seat

Rep. Mark Sanford lost his South Carolina congressional seat to state Rep. Katie Arrington on Tuesday. Just hours before the polls closed President Trump posted a personal attack against Sanford, who is a vocal critic of Trump, saying, "Mark Sanford has been very unhelpful to me in my campaign to MAGA. He is MIA and nothing but trouble. He is better off in Argentina. I fully endorse Katie Arrington for Congress in SC, a state I love. She is tough on crime and will continue our fight to lower taxes. VOTE Katie!" Trump's tweet was in reference to Sanford's public extramarital affair several years ago.

George H.W. Bush Becomes the Longest Living President

On June 12, George H.W. Bush turned 94 years old making him the longest living president. Bush 41 spent the day relaxing at home. Bush's office shared a letter from the president in which he said, "As many of you know, for years I have said the three most important things in life are faith, family, and friends. My faith has never been stronger."

USCIS Office Investigating Thousands Who Got U.S. Citizenship Through Identity Fraud

A new government office created to investigate fraudulent naturalization applications estimates there are at least 3,000 cases of illegal immigrants who used false identities to obtain U.S. citizenship, according to federal officials. The office, housed inside U.S. Citizenship and Immigration Services (USCIS), has identified the potential fraud cases as a part of its ongoing review of more than 300,000 fingerprint records uploaded to a Department of Homeland Security (DHS) database beginning in 2014.

New Crime Commission Book Looks at Chicago's Gang Problem

Chicago street gangs are put under a magnifying glass in a new book revealed by the Chicago Crime Commission this week. The updated "Gang Book", a who's who of Chicago gang members, lists more than 2,400 gang factions that have splintered from some the 50 active gangs in Chicago. The Chicago Crime Commission says it's the most comprehensive study of Chicago street gangs ever.

Alec Baldwin Says If He Ran for President in 2020 He Would Win

Alec Baldwin appeared on Howard Stern's show on Tuesday where he suggested that Baldwin run in the 2020 presidential election. Baldwin replied, "If I ran, I would win, one thousand percent." When Stern pressed Baldwin why he would win he said, "It would be the funniest, most exciting, most crazy campaign." Baldwin continued, "There's [sic] so many things this country needs to do that are so obvious!" He then told Stern, without elaborating on what those easy, obvious things he could definitely fix were.