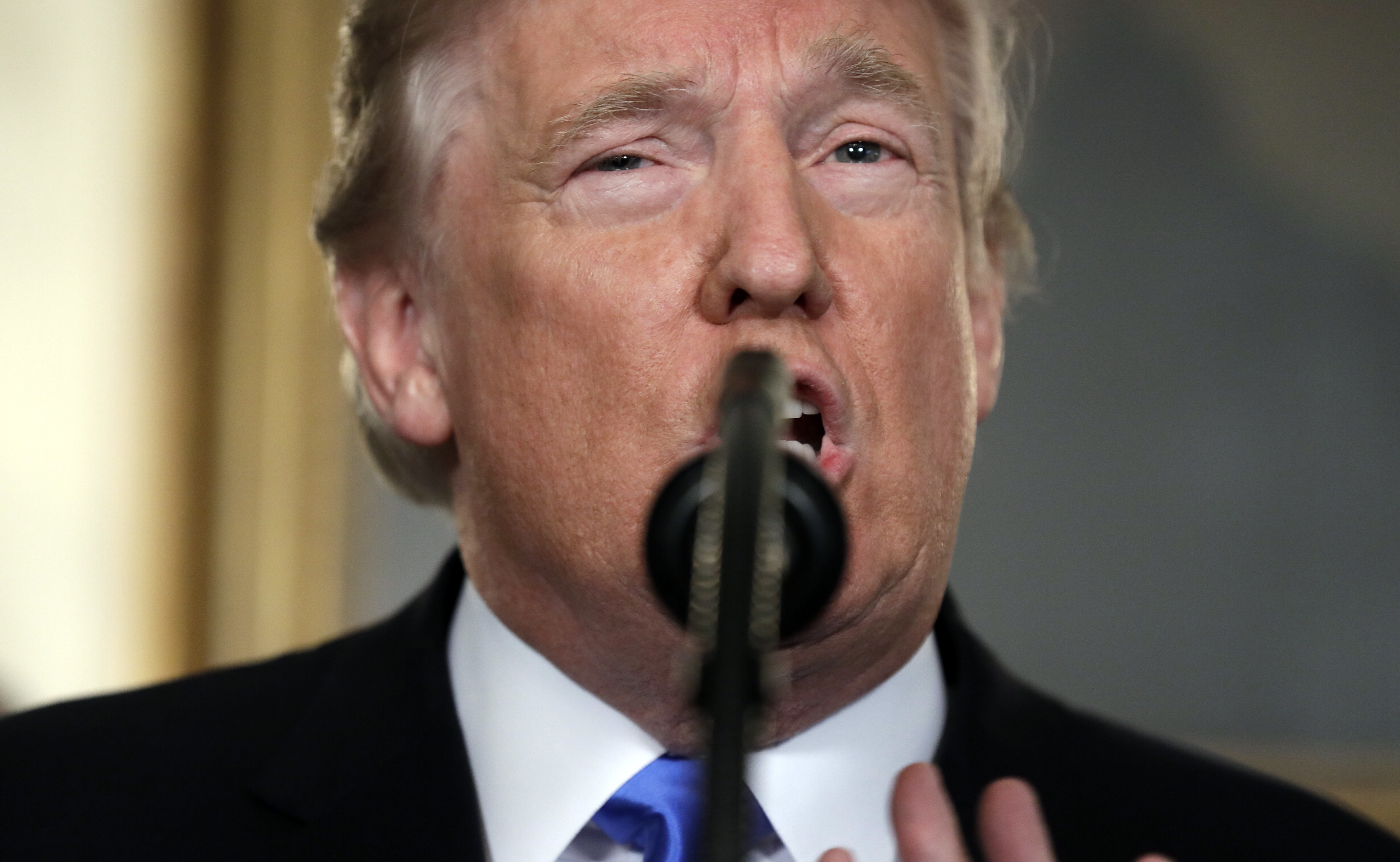 Have you heard the one about the clinically insane commander-in-chief?
If not, you just haven't been watching enough CNN and MSNBC. Those networks, along with some anti-Trump print outlets, have been gleefully and repeatedly questioning the president's mental stability.
This is another effort by hard-core leftists to somehow get Donald Trump out of the Oval Office. Immediately after last year's election there were allegations of voter fraud, followed by the absurd hope that some Trump electors would break faith and vote for Hillary Clinton.
Then Trump's legion of enemies settled on Russia and "collusion," which they believed would finally nail the coffin shut on Donald Trump's presidency. But barring something unforeseen, allegations of collusion are going nowhere. That's why the left has recently swung from collusion to "obstruction of justice."
Throughout all this there has been another ominous undercurrent that the left believes could pull President Trump beneath the water. That is the notion that he is insane. Literally.
MSNBC's Morning Joe and his merry band of armchair shrinks have been leading the way. Joe Scarborough has decided that President Trump is "completely detached from reality" and perhaps in the "early stages of dementia."
Co-host Mika Brzezinski and the regular guests, following Joe's lead as always, also question the president's mental fitness. This is the very same crew that was roundly criticized for obsequiously fawning over candidate Donald Trump last year.
Not to be outdone, CNN's odious Brian Stelter has tried to boost his anemic ratings by implying that the president of the United States is off his rocker. He recently sat spellbound as a historian declared that there is "a sick man in the White House."
TV hosts and publicity-seeking historians are free to think and say whatever they want, no matter how irresponsible. But things get dicier when mental health "professionals" race to analyze the president from afar.
Last weekend, MSNBC welcomed psychologist Bandy Lee, who bandied about some truly reprehensible implications. "We must act soon," she warned, because "things will get worse." Lee actually declared that President Trump is "mentally falling apart" and warned that he will "likely become violent."
Evidently the esteemed Dr. Lee has never heard of the "Goldwater Rule," which was enacted by the American Psychiatric Association after scores of shrinks questioned the sanity of Republican presidential candidate Barry Goldwater. According to that edict, it is unethical and irresponsible for a mental health professional to diagnose a person they have never met.
So who's nuttier? President Trump, who by all accounts commands the respect of his closest aides, or Bandy Lee, who smashed her professional code of ethics just to get a little face time on TV?
The goal of all this is, as always, to get President Trump out of the White House. The best mechanism to do that, his antagonists now believe, is the 25th Amendment to the Constitution, adopted in 1967.
Under Article Four, a president can be removed when the Vice President and a majority of Cabinet secretaries deem their boss to be "unable to discharge the powers and duties of his office."
Donald Trump is certainly an unusual president, which is putting it mildly. His tweets, jokes, and comments can be strikingly odd. But he was making those same tweets, jokes, and comments during last year's campaign. His unconventional behavior was a major force behind his victory, and that behavior simply hasn't changed.
His foes are desperately trying to find some way, any way, to overturn the results of the election. Their efforts began last November 9th and they have not stopped.
Nor are they likely to stop any time soon. If the Republicans hold the House next year, hopes for impeachment are pretty much gone unless Robert Mueller comes up with a smoking cannon. Even if Democrats take the House, it will require two-thirds of the Senate to actually convict the president and remove him from office.
So if impeachment is nearly impossible, the bitter clingers only have the 25th Amendment on which to pin their fading hopes. Trump-loathers in the media are trying to lay the groundwork with all this reckless talk about insanity.
Do they really think Mike Pence and the majority of the Cabinet will stage a coup against a man they genuinely seem to respect?
Now that is a true sign of insanity.