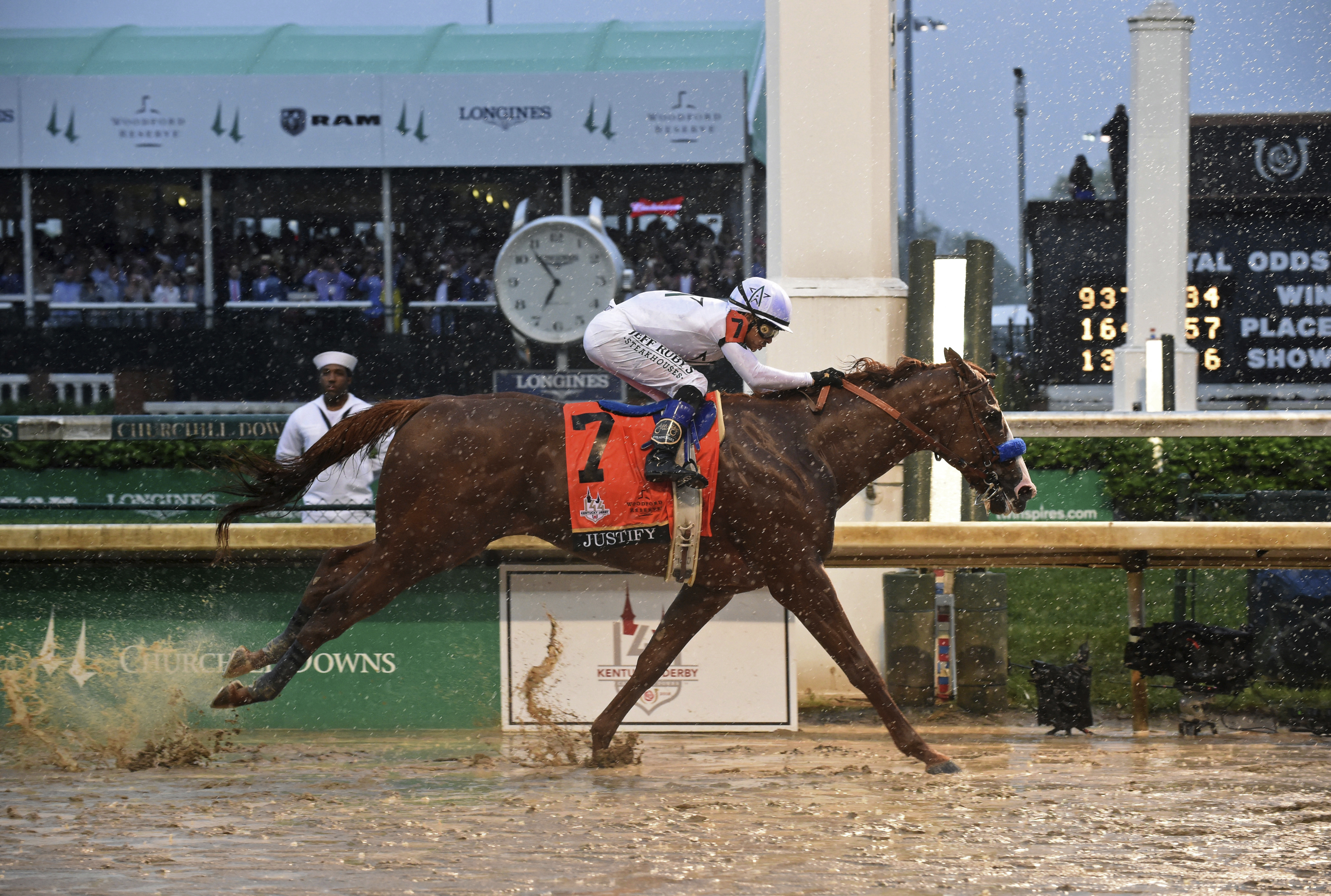 Here is the Daily Briefing for Sunday, May 6, where we round up the day's biggest headlines for your perusal. Take a look.



Iran Deal on the Line as Trump Nears Deadline

Iran deal supporters and opponents are digging in for a fight over the nuclear agreement as President Trump's decision on whether to withdraw nears. Few observers expect that Trump will stay in the deal after next week's deadline on May 12. But Trump has teased a possible twist, saying "nobody knows what I'm going to do on the 12th." Trump appears intent on withdrawing, barring a last-minute follow-up deal with the United Kingdom, France, and Germany. The nuclear accord, which was negotiated by the Obama administration, gives Tehran billions of dollars of sanctions relief in exchange for curbing its nuclear program. The United States, Iran, France, Germany, the United Kingdom, Russia and China signed the agreement.

Giuliani: AG Sessions 'Should Step Up and Dismiss' Russia Probe

Trump's personal attorney, Rudy Giuliani, said Saturday that Attorney General Jeff Sessions "should step up and dismiss" the Russia investigation because special counsel Robert Mueller has overstepped his mandate. "This plays into what my client, the president of the United States, has been saying for quite some time," Giuliani, the former New York City mayor, told Jeanine Pirro on Fox News. "The judge said this is a witch hunt in sum and substance." Giuliani was referring to the U.S. District Court Judge T.S. Ellis III in Virginia who scolded Mueller's investigators Friday for prosecuting former Trump campaign chairman Paul Manafort to get him "to sing" about Trump.

Schiff: Trump Would Need to Comply with Mueller Subpoena

Rep. Adam Schiff (D-Calif.) said Sunday that President Trump would need to comply with a subpoena from special counsel Robert Muller even though the president's lawyer, Rudy Giuliani, said that Trump would not need to do so. "No, he's going to need to comply with a subpoena. If they take that case to court, they're going to lose," Schiff told CNN's "State of the Union." "Well, we don't have to. He's the president of the United States. We can assert the same privilege as other presidents have," Giuliani said early Sunday. "President Clinton negotiated a deal in which he didn't admit the effectiveness of the subpoena," Giuliani added. Schiff on CNN added that he is "taken aback" by Giuliani's legal strategy, which he said has been "deeply hurtful" to Trump's case.

Stormy Daniels Attorney Blasts Giuliani's Defense of $130,000 Payment

Stormy Daniels's attorney, Michael Avenatti, on Sunday tore into Rudy Giuliani for his representation of President Trump thus far. Avenatti said on ABC's "This Week" that Giuliani has exposed inconsistencies in his explanation of a $130,000 payment to Daniels as part of a non-disclosure agreement between the adult film star and the president. "(Giuliani) now expects the American people to believe he doesn't know the facts," Avenatti said on ABC's "This Week." Giuliani was interviewed on ABC on Sunday morning and reiterated that the payment did not violate campaign finance laws. Avenatti appeared on ABC minutes after Giuliani's interview aired. Avenatti wasted no time in savaging the former New York City mayor's performance, calling it an "unmitigated disaster."

WSJ: Mueller May 'Go Dark' During Midterms

Although the investigation into the 2016 presidential election is technically boundless, FBI special counsel Robert Mueller's probe will have to conclude soon or go dark to avoid an appearance of trying to sway elections in the 2018 midterms, The Wall Street Journal reported. "I think it is the obligation of every reasonable prosecutor to minimize the duration of that cloud or cause lightning to strike as quickly as possible," former federal prosecutor out of New York Preet Bharara, who was fired by President Donald Trump for refusing to resign, told the Journal. There are some written Justice Department memos aligned to that effect, written by former President Barack Obama's Attorney General Eric Holder, but nothing that would concretely force Mueller to resolve his investigation on the last presidential election or keep him from speaking out on the status of it, as James Comey infamously did twice in 2016.

North Korea Says U.S. Ruining Mood of Detente Ahead of Summit

With just weeks to go before President Donald Trump and North Korean leader Kim Jong Un are expected to hold their first-ever summit, Pyongyang on Sunday criticized what it called "misleading" claims that Trump's policy of maximum political pressure and sanctions are what drove the North to the negotiating table. The North's official news agency quoted a Foreign Ministry spokesman warning the claims are a "dangerous attempt" to ruin a budding detente on the Korean Peninsula after Kim's summit late last month with South Korean President Moon Jae-in. At the summit, Kim agreed to a number of measures aimed at improving North-South ties and indicated he is willing to discuss the denuclearization of the peninsula, though exactly what that would entail and what conditions the North might require have not yet been explained.

Vocal Group Reported to PC Police for Mariachi-Themed Flyer

The University of Vermont's Bias Response Team sent out a campus-wide alert after a student group featured mariachi musicians in a promotional flyer. In an email sent to the student body Friday, the Bias Response Team (BRT) formally condemned the "Top Cats" a capella group for posting an event flyer highlighting their Senior Show that "had the faces of three senior members superimposed on the bodies of what appears to be Mexican mariachi band members." The BRT argued that while "the image on the flyer may seem benign to some," the officials "recognize the impact this incident may have had on some of our campus community, and in particular our Latinx members." On April 27, the group published a formal statement on Facebook apologizing for posting the flyer and stressing that the organization never intended to appropriate Mexican culture.

Justify Shakes Off Muddy Track, Wins 144th Kentucky Derby

With a run of exquisite command and mastery given a capable and chaotic field of 20 colts, Justify won the 144th Kentucky Derby on Saturday evening on a track officially marked sloppy but closer to deluged. He granted a sight that looked very much like greatness and cemented himself as a star after snaring the lead with a half-mile left and keeping it from there. Justify used his nimble hoofs and considerable strides to rewrite a couple of rigid sentences and charts in the Derby's monumental record book. Justify became the first horse in 136 years to win the Derby after not having raced as a 2-year-old.