'The United States of Trump' was the best selling book in the country during the week of its release!

The below letter from book publisher Macmillan attests to that.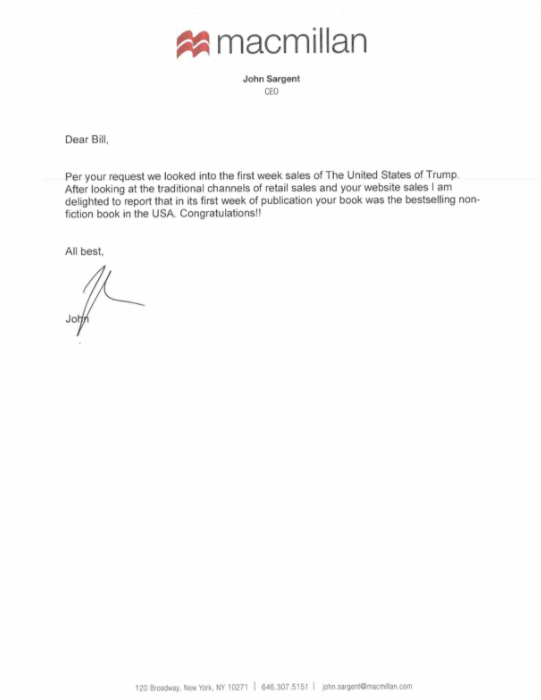 Dear Bill,
Per your request we looked into the first week sales of The United States of Trump. After looking at the traditional channels of retail sales and your website sales I am delighted to report that in its first week of publication your book was the bestselling non-fiction book in the USA. Congratulations!!
All best,
John