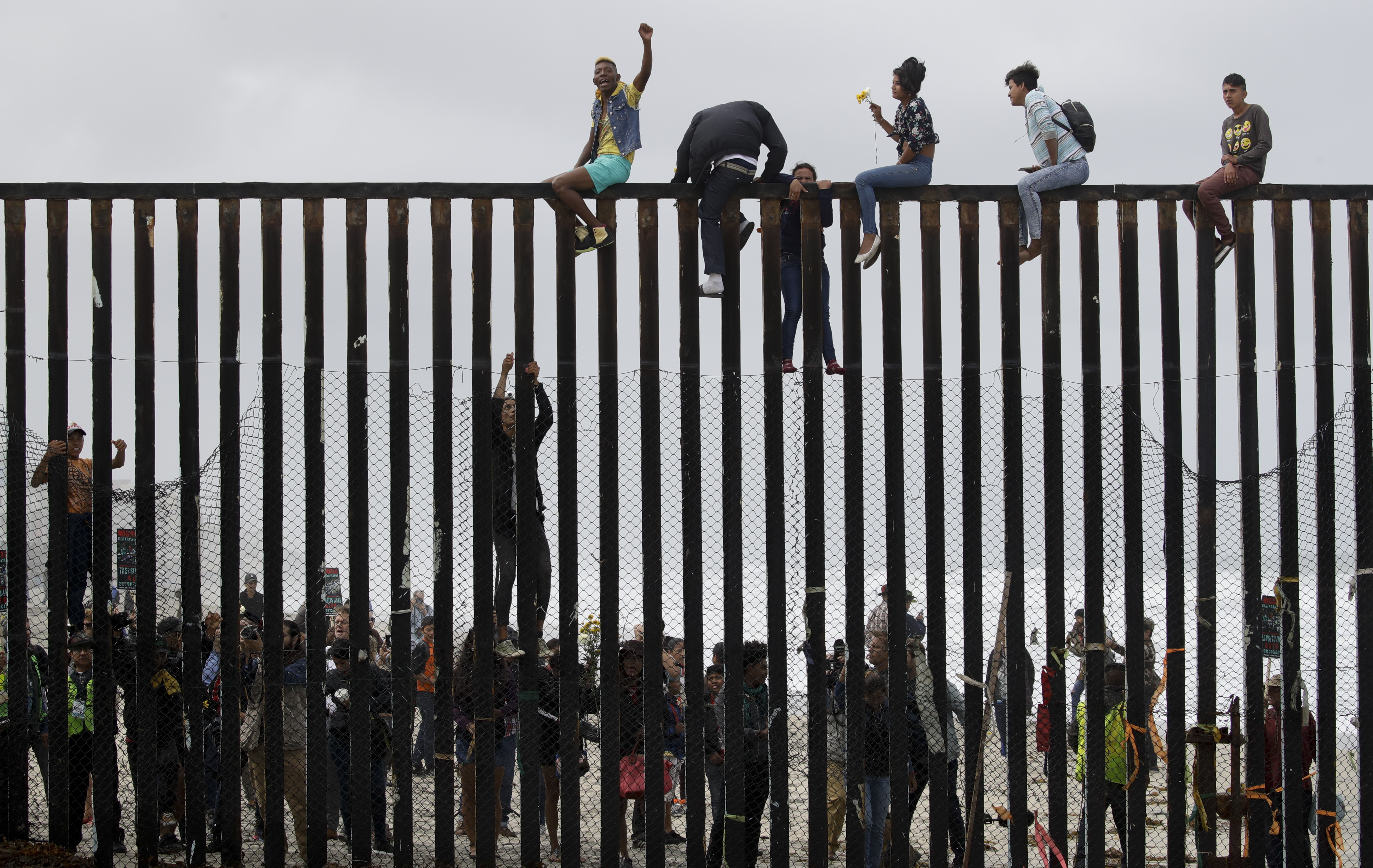 Here is the Daily Briefing for Monday, April 30, where we round up the day's biggest headlines for your perusal. Take a look.



Michelle Wolf Receives Backlash for Jokes at WH Correspondents' Dinner

Michelle Wolf served as the keynote speaker at the annual White House Correspondents Dinner on Saturday night. During her remarks, she made crude jokes targeted at President Trump and other White House staff members, such as Sarah Huckabee Sanders, who was at the dinner. After a couple of days letting all the jokes resonate, other members of the White House and media have something to say about Wolf's comments. In addition to receiving criticism through social media, various attendees of the dinner walked out during Wolf's speech while she was directly attacking White House staffers.

Ronny Jackson Will Not Be Returning as WH Doctor

In addition to withdrawing his name from consideration as a VA secretary, Ronny Jackson will not be returning as the White House physician. Last week, Admiral Ronny Jackson, withdrew his nomination for VA secretary after various allegations came to light about Jackson's drinking on the job, improperly handing out prescription drugs and other work-related incidents. Jackson, the White House, and Secret Service have all denied the allegations. Navy officer, Sean Conley took over as the White House physician back in March, and he will continue in that role.

Migrant Caravan to Wait at Border Until Granted Asylum

The group of Central Americans traveling to the U.S. was blocked at an inspection facility and prevented from crossing the border into the U.S. The dozens of migrants are vowing to remain outside the immigration processing center until "every last one" is given asylum. There are approximately 200 members of the caravan waiting at the border ready to cross into the U.S. The U.S. Customs and Border Protection (CBP) Commissioner Kevin McAleenan said Sunday that the crossing was at capacity, according to The Hill. "As sufficient space and resources become available, CBP officers will be able to take additional individuals to the port for processing." Commissioner McAleenan said in a statement.

American Held in Custody of ICE for 1,273 days

Immigration and Customs Enforcement agents sometimes wrongfully target U.S. citizens for deportation, which leads to wrongful arrests based on incomplete government records and bad data. A Times review of Department of Justice records and interviews found various instances that individuals were forced to prove their American citizenship and in some instances, were held in custody for months or even years. One extreme example of these mistakes includes, a New York resident who was locked up for more than three years fighting deportation efforts after a federal agent mistook him as an illegal alien.

President Trump Expected to Speak at NRA Meeting

President Trump is expected to speak at the National Rifle Association's (NRA) annual meeting this week, a White House official confirmed Sunday. The meeting is set to take place from May 3rd to May 6th. This will be the third consecutive NRA meeting that President Trump has spoken at. President Trump's remarks come two months after the Trump administration unveiled a series of proposals on gun control and school safety.

North Korea to Dismantle Nuclear Test Site Next Month

North Korea is planning to dismantle a nuclear test site in the coming month, just before the scheduled meeting with President Trump and North Korean leader, Kim Jong Un. This decision was made during Kim Jong Un's meeting with South Korean leader, Moon Jae-in, where the two committed to working toward the removal of nuclear weapons from the Korean Peninsula. In addition, Kim Jong Un has announced that North Korea will end all nuclear tests in preparation for his upcoming meeting with President Trump.