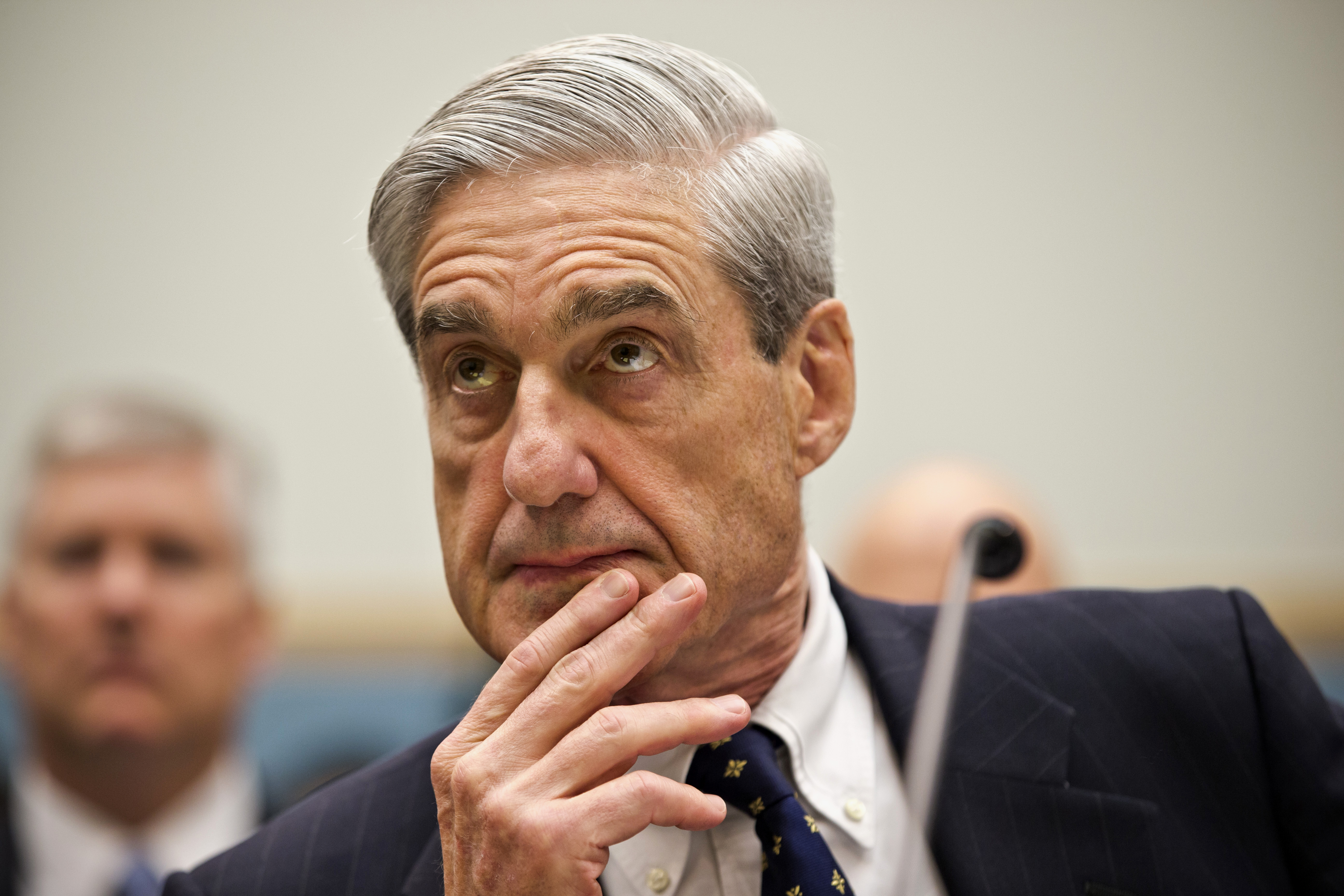 Here is the Daily Briefing for Tuesday, May 15, where we round up the day's biggest headlines for your perusal. Take a look.




Mueller Team Urges Federal Judge to Reject Request for Hearing on Leaks

Special counsel Robert Mueller is reportedly pressing a federal judge to turn down a request from former Trump campaign chairman Paul Manafort to hold a hearing about leaks surrounding the investigation into Russia's 2016 election meddling. Manafort has asked a federal judge in Virginia for a hearing where witnesses could be summoned to testify about leaks to the media, Politico reported Monday. He argued that the leaking of sensitive details about the investigation into him prevented him from getting a fair trial. Prosecutors responded to Manafort in a court filing on Monday by arguing that the anonymously sourced news accounts Manafort's defense cited do not "mention the role or activities of a grand jury" and thus doesn't merit a hearing.

Melania Trump's Office Requests 'Personal Privacy' as She Recovers from Surgery

Melania Trump "deserves personal privacy" following her kidney surgery and hospitalization, a spokeswoman for the first lady says. Stephanie Grisham, Trump's communications director said, "The First Lady is in good spirits and she is resting. There are HIPAA laws to consider, but she also deserves personal privacy." Trump "underwent an embolization procedure to treat a benign kidney condition" on Monday, a statement from her office revealed. "The procedure was successful and there were no complications," the White House said. A statement also said the former model would likely remain hospitalized for the rest of the week. President Trump, who visited his wife at the Bethesda, Md., military hospital on Monday, tweeted Tuesday morning saying "Our great First Lady is doing really well. Will be leaving hospital in 2 or 3 days. Thank you for so much love and support!"

Trump Calls for Death Penalty for Cop Killers

President Donald Trump suggested Tuesday a mandatory death penalty for criminals who kill police officers. Trump, speaking at the 37th Annual National Peace Officers' Memorial Service, called for an immediate end to "the attacks on our police…Criminals who kill our police should get the death penalty," POTUS stated. "Bring it forth." Trump went on to say, "I have directed the Justice Department to do anything within their power to defend the lives of American law enforcement."

Tuesday's Pennsylvania Primaries

Pennsylvania candidates will face off for the first time under the state's new congressional map in primaries on Tuesday, as Democrats eye several seats they believe can deliver them the House majority in November. Pennsylvania's state Supreme Court struck down the old map in January, just months ahead of the May primaries, ruling that the districts were gerrymandered by Republicans. The new lines imposed by the court present several opportunities for Democratic pickups, especially around Philadelphia's suburbs. Tuesday also offers an opportunity for female candidates to make inroads and potentially get one step closer to breaking into Pennsylvania's all-male congressional delegation. Nineteen women are running, across 13 of the state's 18 districts.

New York Daily News Goes After Ivanka Trump

The New York Daily News called Ivanka Trump "Daddy's Little Ghoul" on their Tuesday cover, seemingly blaming her for the deaths of Palestinians in Gaza. Israeli Defense Forces shot down dozens of violent Palestinians trying to cross the border into Israel on Monday as the new U.S. embassy opened in Jerusalem. The New York Daily News, apparently hoping to pin the clash on the Trump family, put a photo of Ivanka on the Tuesday cover. Under the caption, the text read, "55 slaughtered in Gaza, but Ivanka all smiles at Jerusalem embassy unveil." The caption continued, "A seemingly oblivious First Daughter Ivanka Trump puts on glamorous face for U.S. Embassy opening in Jerusalem on Monday while 50 miles away in Gaza, protesters remove one of injured in bloody clashes with Israelis."

Satellite Images Show that North Korea is Tearing Apart its Nuclear Test Site

Satellite images show that North Korea has already started dismantling the Punggye-ri nuclear test site, potentially a big win for the international community, which has been trying to get this rogue nation to stop testing nukes for years. Pyongyang revealed detailed plans over the weekend to completely dismantle and demolish its nuclear test site next week (May 23-25). "Commercial satellite imagery from May 7 provided the first definitive evidence that dismantlement of the test site was already well underway," U.S. researchers affiliated with the North Korea-monitoring site 38 North reported Monday evening. "Several key operational support buildings, located just outside the North, West and South Portals, have been razed," the report noted, adding that the North appears to have removed some of the rails for mining carts, many of which have been disassembled. A number of small sheds and outbuildings have also been demolished.

SNL's Trump Attacks Are Turning Away Viewers

Saturday Night Live's anti-Trump jokes are so predictable that even leftists have had enough. The comedians bashed President Trump for bringing home American hostages from North Korea, they went after his personal attorney Michael Cohen, they criticized the president for pulling out of the dangerous Iran Nuke Deal, they compared first lady Melania Trump to "a sexy-ass Michael Jackson" and encouraged her to get a divorce. Vice News reporter Harry Cheadle blasted his fellow 'hate-Trump' liberals in a recent article. Cheadle said, "SNL I come as a friend, your cold opens are terrible, cringeworthy pieces of self-satisfied liberal propaganda that are sometimes so bad they seem like parodies themselves."

Meghan Markle's Dad Now Wants to Walk Her Down the Aisle

Meghan Markle's dad has had a change of heart this after his daughter contacted him and he now wants to go to England and walk her down the aisle. However, Thomas Markle just told TMZ that he's back in the hospital after experiencing serious chest pains and doctors are performing a battery of tests on him. He says the doctors told him his heart was "seriously damaged" after his heart attack a week ago. Thomas tells TMZ Meghan tried calling him Monday but he was not near his phone. She followed up with a text telling him she loved him and was concerned about his health. Thomas says Meghan harbors no ill feelings toward him for making a deal with a paparazzi agency to stage photos of him getting ready for the wedding. Thomas says he's thought about it and now believes what he did with the photos was not a serious transgression, although he calls it "stupid." He says he now wants to make the trek to England, saying, "I hate the idea of missing one of the greatest moments in history and walking my daughter down the aisle."