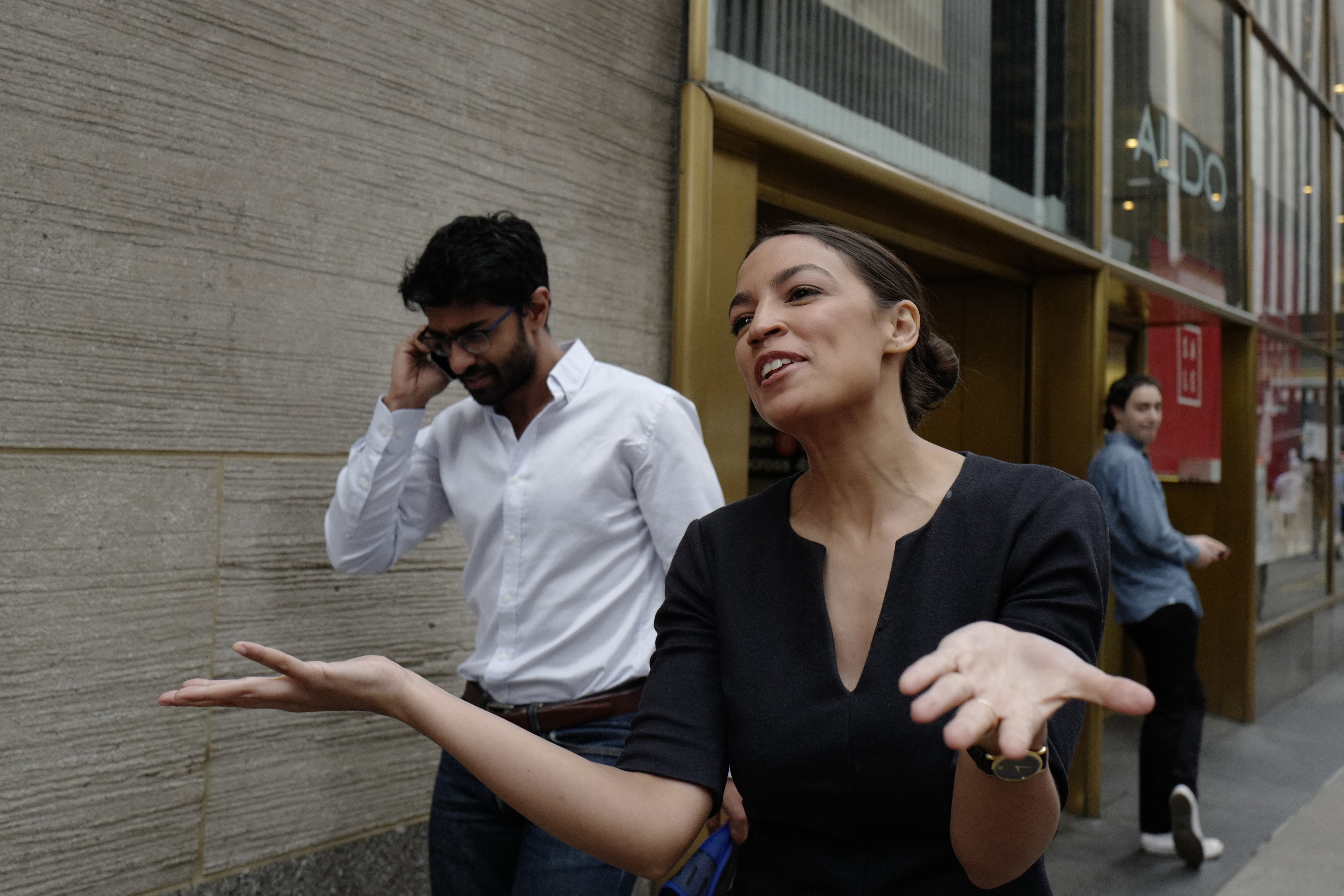 Here is the Daily Briefing for Tuesday, July 17, where we round up the day's biggest headlines for your perusal. Take a look.


The U.S. Is Open to Meeting with the Taliban

The United States is open to holding direct talks with the Taliban to encourage negotiations between the militant group and the Afghan government to end 17 years of war, U.S. officials said. A Taliban official in the small Gulf Arab nation of Qatar told The Associated Press on Monday that no American official or intermediary has been in touch with them to start direct talks, and it had only heard of it in the media. The administration's willingness to hold direct talks with the Taliban was first reported by The New York Times on Sunday. The Taliban official, who also spoke on condition of anonymity because he was authorized to speak to journalists, said, "We wait for them to officially inform us." But he added that if the U.S. is interested in talks, it should take steps to get Taliban leaders off a sanctions blacklist and support the formal opening of the Taliban office in Qatar where its political representatives reside.

GOP Leaders Considering "Support ICE" Bill

House Republicans have abandoned a plan to vote on a Democrat-sponsored bill to terminate the U.S. Immigration and Customs Enforcement agency after the bill's authors said they and their colleagues would vote against it. GOP leaders are still planning to hold a vote on a resolution on Wednesday with Louisiana GOP Rep. Clay Higgins expressing the House's support for all ICE officers and personnel and denouncing calls to completely abolish the agency.

Ocasio-Cortez Says that Israel is Occupying Palestine

In an appearance on PBS's Firing Line Friday, New York Democratic congressional candidate Alexandria Ocasio-Cortez characterized the ongoing Israeli–Palestinian conflict as an "occupation" before ultimately conceding that she was not entirely familiar with the geopolitical particulars. Asked to further explain her use of the word "occupation," the 28-year-old socialist hesitated before she said, "I am not the expert on geopolitics on this issue."

"Lava Bomb" Injures 23 People on Hawaii Tour Boat

At least 23 people were injured Monday morning after a lava explosion sent rocks and other debris flying into the air onto a tour boat in waters off the coast of Kapoho, which is located on the Big Island according to Hawaii County officials. A 'basketball-sized' lava bomb punctured the roof of the tour boat, which was carrying about 49 passengers while observing Kilauea's Kapoho ocean entry point, leaving a large hole and seriously injuring at least one woman. The lava explosion stems from ongoing eruptions from Kilauea that began May 3. Since then, more than 700 homes have been claimed and many communities rendered unrecognizable. And just a few days ago, lava from one of the most active fissures began forming a tiny island of lava off of Kapoho.

Who's to Blame for Russia Election Meddling?

President Donald Trump said after meeting Vladimir Putin on Monday he saw no reason to believe his own intelligence agencies rather than trust the Kremlin leader on the question of whether Russia interfered to help him win the 2016 election. Instead, he denounced the "stupidity" of his own country's policy, especially the decision to investigate election interference. Trump's performance was denounced as "treasonous" by a former CIA chief and condemned as "shameful" by a Republican senator, although other Republicans were more cautious.

Rasmussen's Presidential Tracking Poll

The Rasmussen Reports Daily Presidential Tracking Poll for Monday shows that 45% of Likely U.S. Voters approve of President Trump's job performance. Fifty-four percent (54%) disapprove. The latest figures include 33% who Strongly Approve of the way Trump is performing and 46% who Strongly Disapprove. When the Trump-Putin summit was first announced in June, 38% of voters thought a meeting between the two world leaders would be good for the United States.

McCain Blasts Trump-Putin Press Conference

Sen. John McCain called President Trump's press conference "one of the most disgraceful performances by an American president in memory." The Arizona Republican says the summit with Russian President Vladimir Putin in Helsinki was "a tragic mistake." The senator says Trump proved not only unable, "but unwilling to stand up to Putin." And he said Trump and Putin "seemed to be speaking from the same script" as Trump made a "conscious choice to defend a tyrant." McCain, who has been away from the Senate as he battles brain cancer, said the damage inflicted by Trump's "naiveté, egotism, false equivalence, and sympathy for autocrats is difficult to calculate."

Deputy Held up by "Grandpa" Tortoise

A deputy in Florida was held up in traffic Sunday thanks to one incredibly slow "pedestrian" walking in the middle of the road. A video shared on Facebook by the Marion County Sheriff's Office shows Deputy Bryan Bowman ranting about the guy in front of him, who is going "one mile per hour in a thirty mile per hour zone." Bowman says that the offender is "easily a hundred" and shouldn't even be on the road in the first place. He then turns the camera to show the culprit which turns out to be a tortoise strolling in the middle of the road. "C'mon grandpa, I got places to be," Bowman jokes as he drives along slowly behind the animal.

Investigation into Weeping Virgin Mary Statue

The Catholic Diocese of Las Cruces continues to investigate a Virgin Mary sculpture in a Hobbs church that appears to be weeping. The sculpture, which stands in the Our Lady of Guadalupe Catholic Church, has been attracting attention worldwide since visitors first reported the fluid in May. Bishop Oscar Cantu of the diocese said on Friday that a sample of the fluid collected from the sculpture was sent for chemical analysis, and it was determined that it was olive oil, the Las Cruces Sun-News reported. "Some of the witnesses claimed it smelled of roses, so something similar to the oil I bless and consecrate each year that we use for baptism, for confirmations and for ordination of the priests," Cantu said. That fact doesn't preclude the occurrence from being deemed a church miracle. But an investigation is underway to determine whether there was a natural cause behind the liquid found on the hollow bronze sculpture, Cantu said. The diocese also examined the interior of the statue and determined nothing irregular, Cantu said.

Town Tosses 'Footloose' Anti-Dancing Law

Officials in a western Arkansas city say residents can finally kick off their Sunday shoes. Fort Smith city directors recently repealed a 1953 ordinance that essentially outlawed public dancing on Sundays. Locals who knew about the law called it the "Footloose" ordinance, nicknamed for the 1984 movie starring Kevin Bacon about a town that banned dancing and rock music. City Director Andre Good introduced the repeal after a resident told him about the antiquated law, which barred the operation of public dance halls or any place with dancing on Sundays. The ordinance came amid a series of blue laws established in Arkansas that banned all sales and most labor on Sundays, according to the Encyclopedia of Arkansas History and Culture.

Tweets You Might Have Missed!

@APEntertainment, July 17: "PROUD OF PROTESTS: Talking at the #MammaMiaHereWeGoAgain world premiere in #London - #Cher says she was "proud" of the U.K. protests at #PresidentTrump's recent visit."

@RealDonaldTrump, July 16: "A productive dialogue is not only good for the United States and good for Russia, but it is good for the world. #HELSINKI2018"

@RealDonaldTrump, July 16 "I would rather take a political risk in pursuit of peace, than to risk peace in pursuit of politics. #HELSINKI2018"

@RealDonaldTrump, July 16: "As I said today and many times before, "I have GREAT confidence in MY intelligence people." However, I also recognize that in order to build a brighter future, we cannot exclusively focus on the past – as the world's two largest nuclear powers, we must get along! #HELSINKI2018"

@SenJohnMcCain, July 16: "Today's press conference in #Helsinki was one of the most disgraceful performances by an American president in memory."

@HillaryClinton July 15: "Great World Cup. Question for President Trump as he meets Putin: Do you know which team you play for?"

@HillaryClinton, July 16 (responding to her previous tweet): "Well, now we know."

@JohnBrennan, July 16: "Donald Trump's press conference performance in Helsinki rises to & exceeds the threshold of "high crimes & misdemeanors." It was nothing short of treasonous. Not only were Trump's comments imbecilic, he is wholly in the pocket of Putin. Republican Patriots: Where are you???"