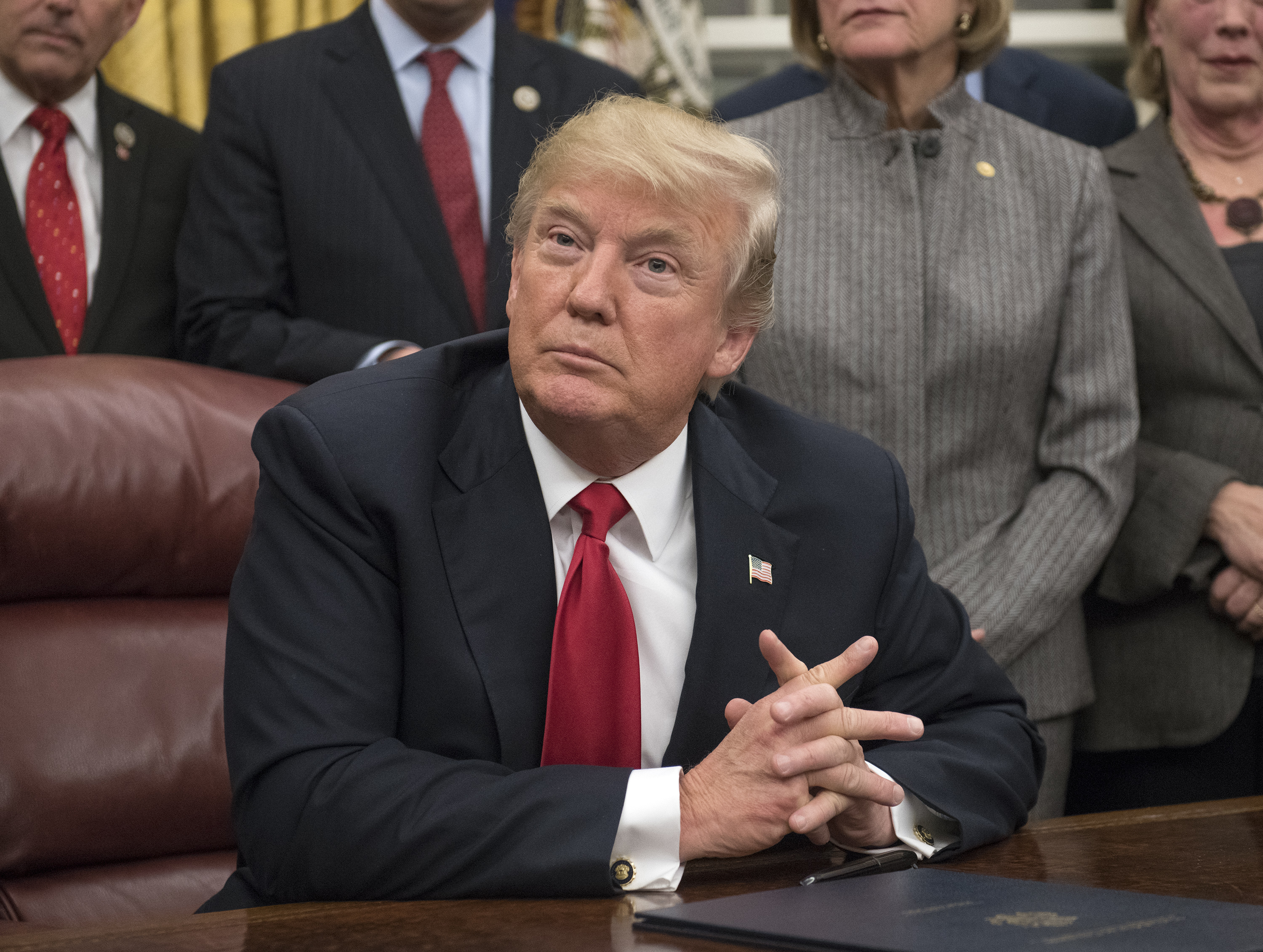 A majority of Americans don't want Democrats to begin the process to impeach President Trump if they retake the House in the 2018 midterm elections, according to a new poll.
A Quinnipiac poll released on Wednesday found that just over half of Americans, 51 percent, say Democrats should not begin impeachment proceedings if they win the House, while 45 percent say the party should move to impeach Trump if they win in November.
The divide was starkest along racial lines: Just 37 percent of white respondents said Congress should begin impeachment proceedings, while 65 percent of African-Americans said they should. Fifty-five percent of Hispanics in the survey also said that they would support impeachment.
The support for Trump's impeachment was slightly higher than in an NBC/Wall Street Journal poll released in December. Fifty-four percent of Americans were against impeachment in that survey, with 41 percent supporting it.
This article originally appeared on The Hill. Click here to read the full article on The Hill.