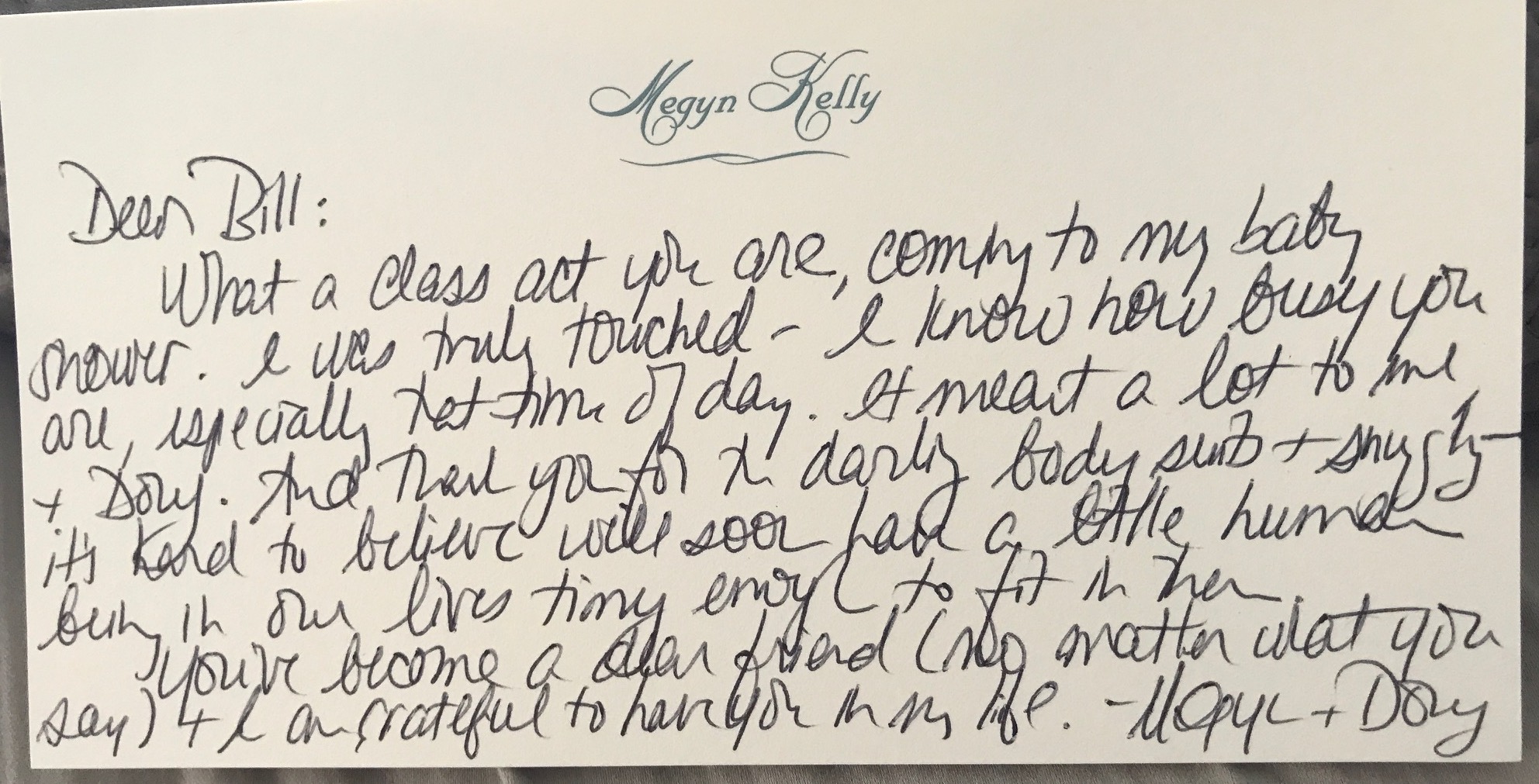 Dear Bill:
What a class act you are, coming to my baby shower. I was truly touched - I know how busy you are, especially that time of day. It meant a lot to me + Doug. And thank you for the darling bodysuits + snuggly – it's hard to believe will soon have a little human being in our lives tiny enough to fit in the,
You've become a dear friend (no matter what you say) + I am grateful to have you in my life.
-Megyn & Doug

--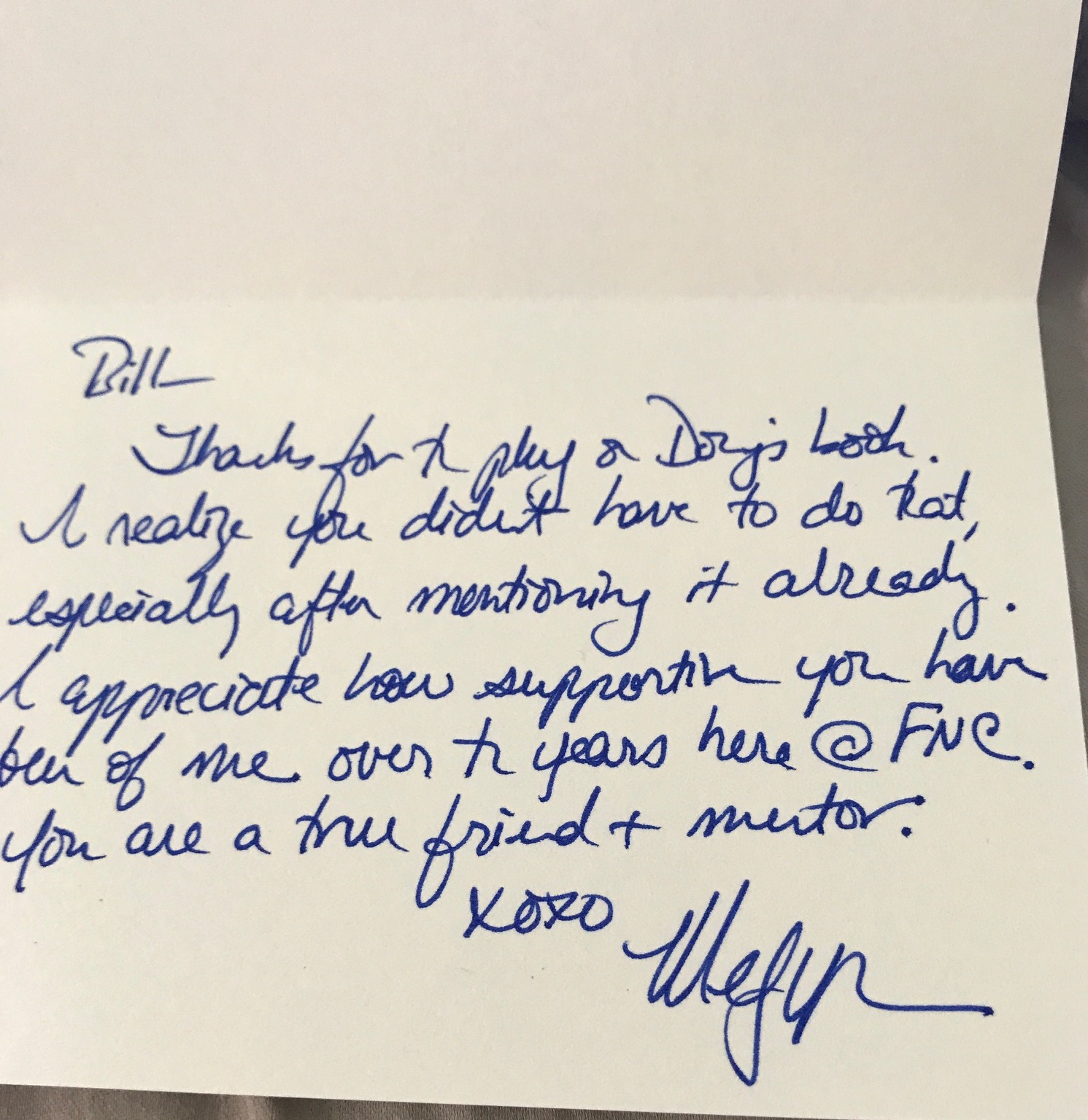 Bill –
Thanks for the plug on Doug's book. I realize you didn't have to do that, especially after mentioning it already.
I appreciate how supportive you have been of me over the years here @ FNC.
You are a true friend + mentor.
XOXO
Megyn

--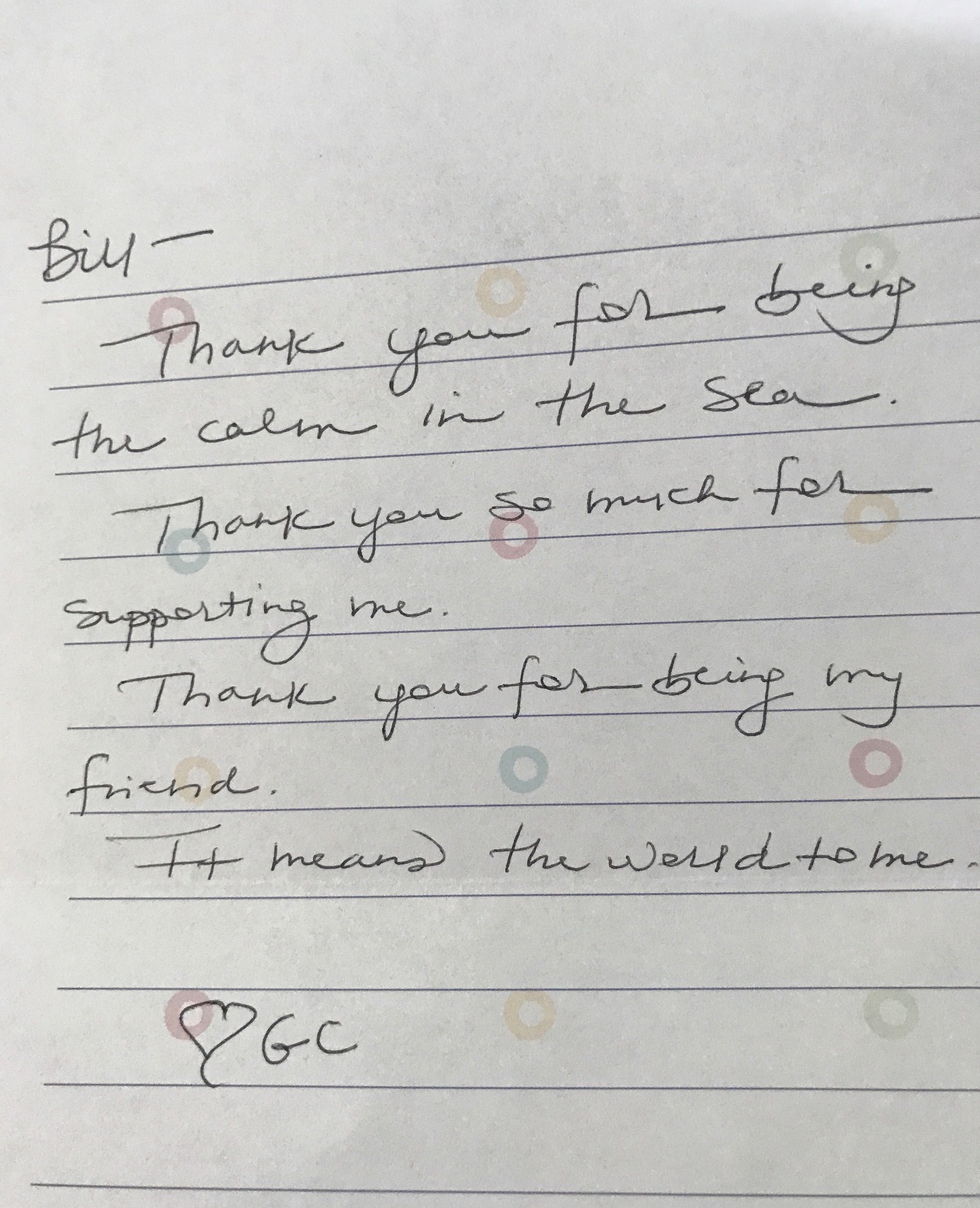 Bill –
Thank you for being the calm in the sea.
Thank you so much for supporting me.
Thank you for being my friend.
It means the world to me
GC

[Gretchen Carlson]