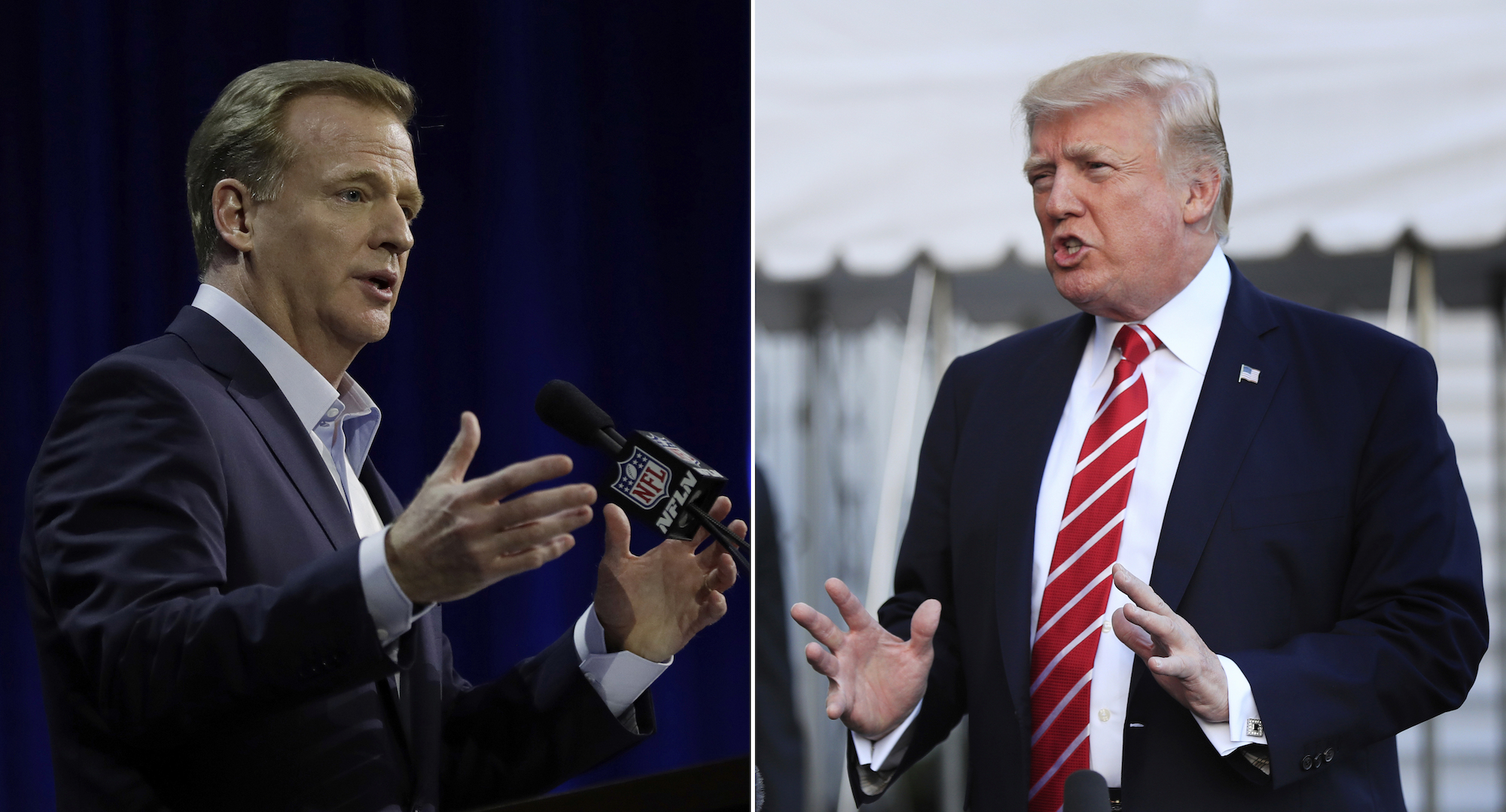 NFL commissioner Roger Goodell on Tuesday wrote a letter to all 32 league owners regarding the protests that have taken place during the national anthem, ESPN's Adam Schefter reported.
In the letter, which Schefter shared on his Facebook page, Goodell wrote that the "current dispute over the National Anthem is threatening to erode the unifying power of our game, and is now dividing us, and our players, from many fans across the country."
This article originally appeared on Kansas City Star. Click here to read the full article on Kansas City Star.