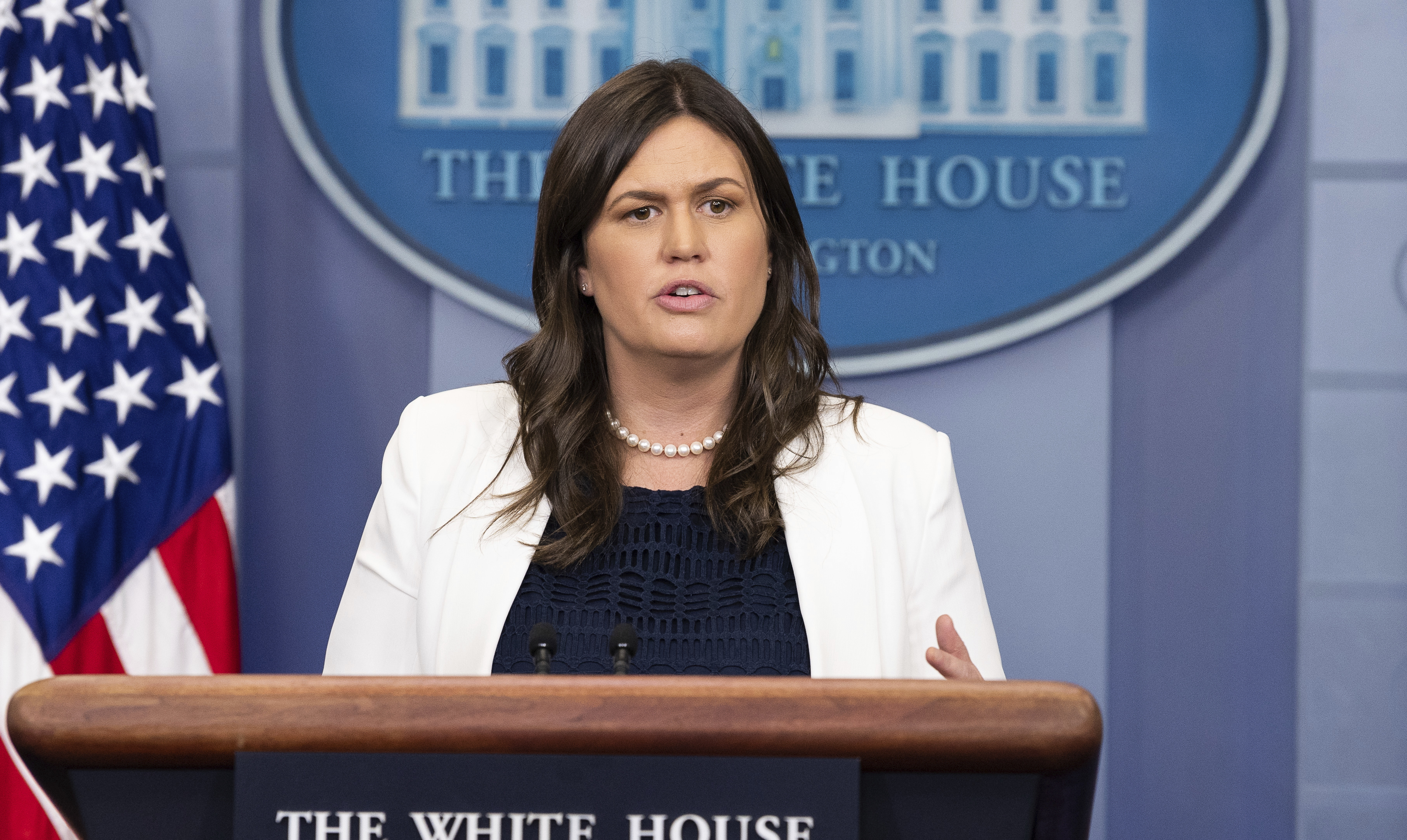 Here is the Daily Briefing for Wednesday, June 14, where we round up the day's biggest headlines for your perusal. Take a look.


Rumors Swirl Around Sarah Sanders Leaving the White House

Late Wednesday, rumors began to circulate on CBS that Sarah Sanders would be leaving her post as White House press secretary. Sanders responded on twitter saying, "Does @CBSNews know something I don't about my plans and my future? I was at my daughter's year-end Kindergarten event and they ran a story about my "plans to leave the WH" without even talking to me. I love my job and am honored to work for @POTUS". CBS also reported that Raj Shah is planning to leave the White House at some future date.

FBI Faces More Firings

Depending on what comes out of the 500 page IG report, Attorney General Jeff Sessions said that there is a possibility that more firings are possible. "If anyone else shows up in this report to have done something that requires termination we will do so," Sessions told The Hill. It's just a matter of hours now until we find out what is in the Inspector General's report.

Want to Work at The White House? Attend Tomorrow's Job Fair

Politico reported that White House aides will be attending a conservative job fair on Friday in search of applicants of varying positions. An email was sent to White House aides saying, "Interested in a job at the White House? Representatives from across the Trump administration will be there to meet job seekers of every experience level. "There are positions currently open and we are looking for the most competent conservatives to recommend," adds a flyer obtained by Politico. The fair is being hosted by the Conservative Partnership Institute in Washington, D.C.

Congress Takes the Field One Year After Shooting

It has been one year since House Majority Whip Steve Scalise and others were shot at during a congressional baseball practice. Tonight, lawmakers will remember the event by playing the annual congressional baseball game at Nationals Park. Last year, Scalise and four others were shot during a GOP practice. Ohio Rep. Brad Wenstrup, a doctor who helped save Scalise's life said, "If not for a gun - two guns really - being used on our side'' by two Capitol Police officers at the GOP practice, "you might have seen 20 dead people."

Rudy Giuliani Says that Cohen Won't Betray Trump

Giuliani was interviewed by Fox's Laura Ingraham Wednesday night and told the host that Michael Cohen, President Trump's former personal lawyer, would not flip on his ex-boss by cooperating with special counsel Robert Mueller's probe. "He's not cooperating, nor do we care because the president did nothing wrong," Giuliani said of Cohen. "We're very comfortable if he cooperates that there's nothing he can cooperate about with regard to President Trump. I am absolutely certain about that form everything I know about that investigation."

Unemployment Benefits Drops to Lowest Level in 44 Years

The Department of Labor reported today that fewer people were receiving unemployment benefits in the beginning of June than at any time in the past 44 years. 1.7 million people received benefits during the week, the fewest since December of 1973 when Richard Nixon was president. Low claims are a sign that there are few layoffs, and accordingly, that job creation is going to remain strong.

Kathy Griffin Is at It Again

Vile comedian, Kathy Griffin, lashed out at fellow actor and comedian, Kevin Hart, for not criticizing Trump in one of his sets. Griffin told USA Today that Hart is a "p---y," given that "he's a black man" but won't attack Trump onstage. "I do feel like this is such an anxiety-ridden time for everyone that there is a thirst for all kinds of comedy," Griffin said. "And look, if you want to not hear about Trump at all, go see Kevin Hart. He doesn't even mention Trump." Hart is known for keeping politics out of his comedy specials.