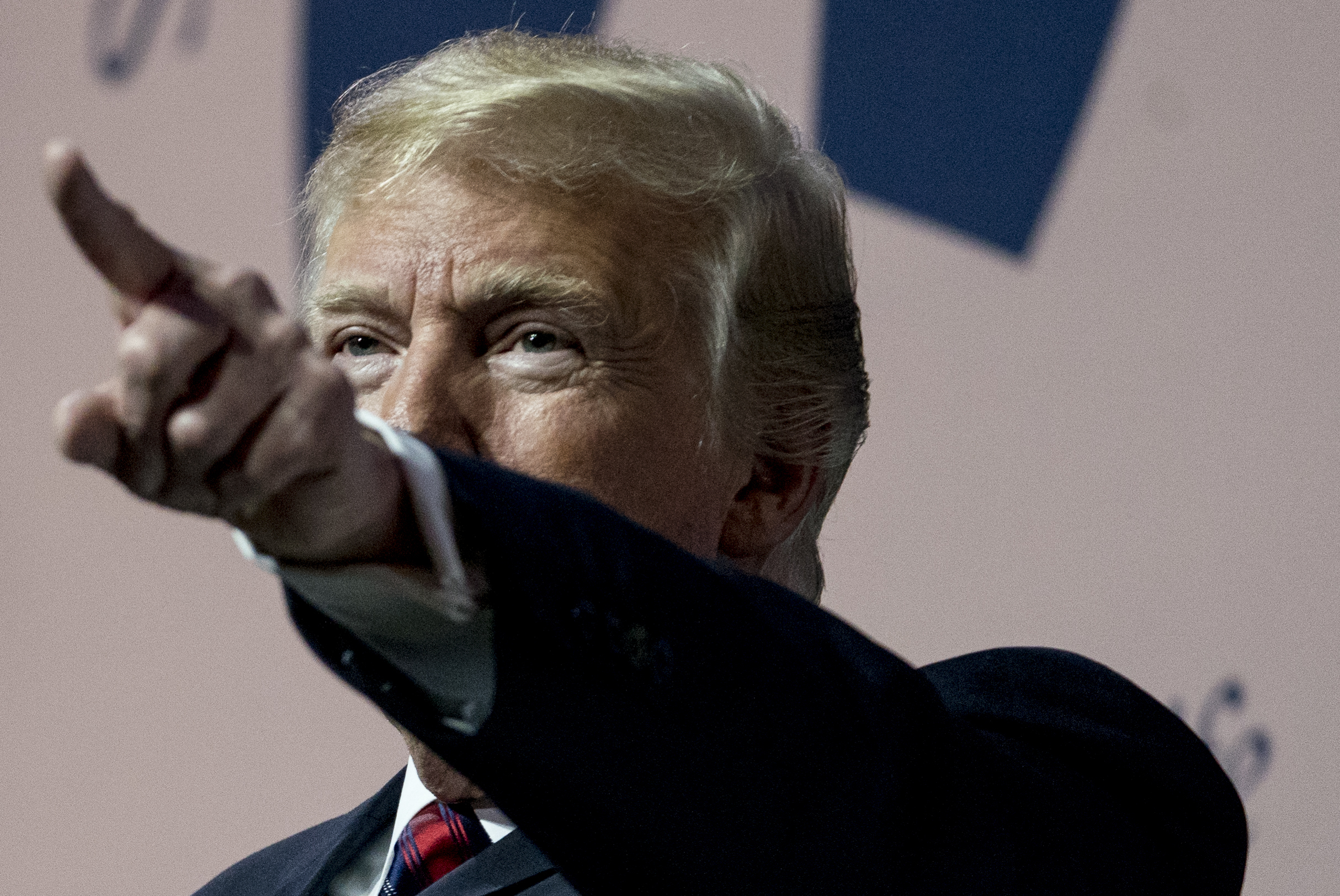 Here is the Daily Briefing for Wednesday, May 23, where we round up the day's biggest headlines for your perusal. Take a look.




President Trump & John Kelly Moving to Cut Communications Staff Amid Fallout from Leaks

President Trump is seeking to reduce the number of leaks from the White House by removing some midlevel and junior staffers on the communications team, according to a new report. White House chief of staff John Kelly has approved a plan that would clear out some officials in the communications department, but top aides, including White House press secretary Sarah Sanders, are expected to keep their posts, per Politico. Some staffers are expected to be fired, while others will be reassigned to different positions. Ultimately, the staff changes are designed to remove leakers and establish a more direct chain of command, sources told Politico.

Russia Focus Shifts to 'Major Spy Scandal'

President Trump said Wednesday that people pushing the "phony collusion" story on Russia are finally having to answer questions about how the FBI was being fed information from a confidential informant from within his campaign. "Look how things have turned around on the Criminal Deep State," Trump said on Twitter Wednesday morning. "They go after Phony Collusion with Russia, a made up Scam, and end up getting caught in a major SPY scandal the likes of which this country may never have seen before! What goes around, comes around!" It was revealed over the weekend that one, in particular, Stefan Halper, was getting information to U.S. officials about Trump's campaign. Trump called that revelation "Spygate."

President Trump's Approval Rating is Gaining Momentum

The Rasmussen Reports Daily Presidential Tracking Poll for Tuesday shows that 50% of Likely U.S. Voters approve of President Trump's job performance. Forty-nine percent (49%) disapprove. The latest figures include 35% who Strongly Approve of the way Trump is performing and 42% who Strongly Disapprove.

More than 450 Caravan Migrants Made it into the U.S.

More than 450 people from the illegal-immigrant caravan managed to make it into the U.S., officials told Congress on Tuesday. Of those just 122 were arrested for jumping the border, while more than 330 others showed up at official ports of entry and demanded asylum, the officials told the House Homeland Security Committee, giving the first complete look at the effects of the caravan. Despite the Trump administration announcing very publicly a zero-tolerance policy for the caravan, authorities have announced charges against only a small fraction of the 122 people who jumped the border.

Stormy Daniels to Receive Key to City in West Hollywood

Adult-film star Stormy Daniels will receive a key to the city of West Hollywood to honor her legal battle against President Donald Trump. The city plans to proclaim "Stormy Daniels Day" on May 23. "In these politically tumultuous times, Daniels has proven herself to be a profile in courage by speaking truth to power even under threats to her safety and extreme intimidation," the city said in a statement announcing the event. "Trump administration has been a direct threat to the people of the city of West Hollywood - our LGBTQ community, our immigrant community, women here in this community - so Stormy Daniels has really showed up as the woman to save the Republic," Mayor John Duran said.




Mike Pompeo to Testify on Wednesday

Four lawmakers have asked for Secretary of State Mike Pompeo's "urgent assistance" in securing the release of all American hostages in Iran after the Trump administration's success in persuading North Korea to free three American hostages before official talks began on limiting Pyongyang's nuclear program. Pompeo will appear before the House Foreign Affairs Committee on Wednesday to discuss the Trump administration's foreign affairs priorities. Ahead of his testimony, Reps. Ileana Ros Lehtinen (R., Fla.), Michael McCaul (R., Texas), Ted Deutch (D, Fla.) and Nita Lowey (D., N.Y.), the ranking member of the powerful Appropriations Committee, sent Pompeo a letter on May 17 highlighting the plight of five American hostages being held in Iran.

Iran: Pompeo, U.S. are 'Prisoners of the Past'

Iranian officials on Wednesday pushed back on Secretary of State Mike Pompeo's pledge to implement harsh sanctions on Tehran. Reuters reported that Iranian Foreign Minister Mohammad Javad Zarif said Pompeo and other officials are "prisoners of their wrong illusions, prisoners of their past and have been taken hostage by corrupt pressure groups." A senior Iranian military official reportedly argued that the U.S. "does not have the courage for military confrontation with Iran." Instead, the official said, the U.S. is attempting to put "economic and mental pressures" on Tehran. Pompeo on Monday outlined the Trump administration's approach to Iran in the wake of the president's decision to withdraw from the Iran nuclear deal. Pompeo vowed to levy the "strongest sanctions in history" on Tehran unless it abandons its nuclear program and halts what the U.S. has criticized as destabilizing activity in the Middle East.

Marquette Begs Students Not to Use 'The I-Word' for Illegals

Marquette University's department of "Diversity and Inclusion" is encouraging undergraduates to "drop the 'i-word'" when referring to illegal immigrants. According to the "Undocumented Student Terminology" published on the school's website, "not only is the term 'illegal' inaccurate, it is dehumanizing." The school explains that the acceptable way to refer to immigrants with no domestic legal status is by using words such as "undocumented" or "unauthorized." The College of Education also provides an extensive summary of immigration-related research and statistics, including what it calls "Stress Related to Immigration Status in Students: A Brief Guide for Schools." The website explains, "This brief guide is designed to provide an overview of detention, deportation, and other immigration status-related stress and its effect on children and families, as well as suggestions for how school personnel can support families in the context of this unique stressor."

Robert De Niro Says He is Banning Trump from His Restaurants

Robert De Niro, a frequent critic of President Trump who has been playing special counsel Robert Mueller on "Saturday Night Live," talked Tuesday about how he'd like to bar the president from eating at his Nobu restaurant chain. The Daily Mail reported that De Niro, a co-founder of the Nobu restaurant and hotel chain, insisted that he would not let Trump eat in his restaurants and that he would leave any other eatery where the president entered. "If he walked into a restaurant I was in, I'd walk out," De Niro said.