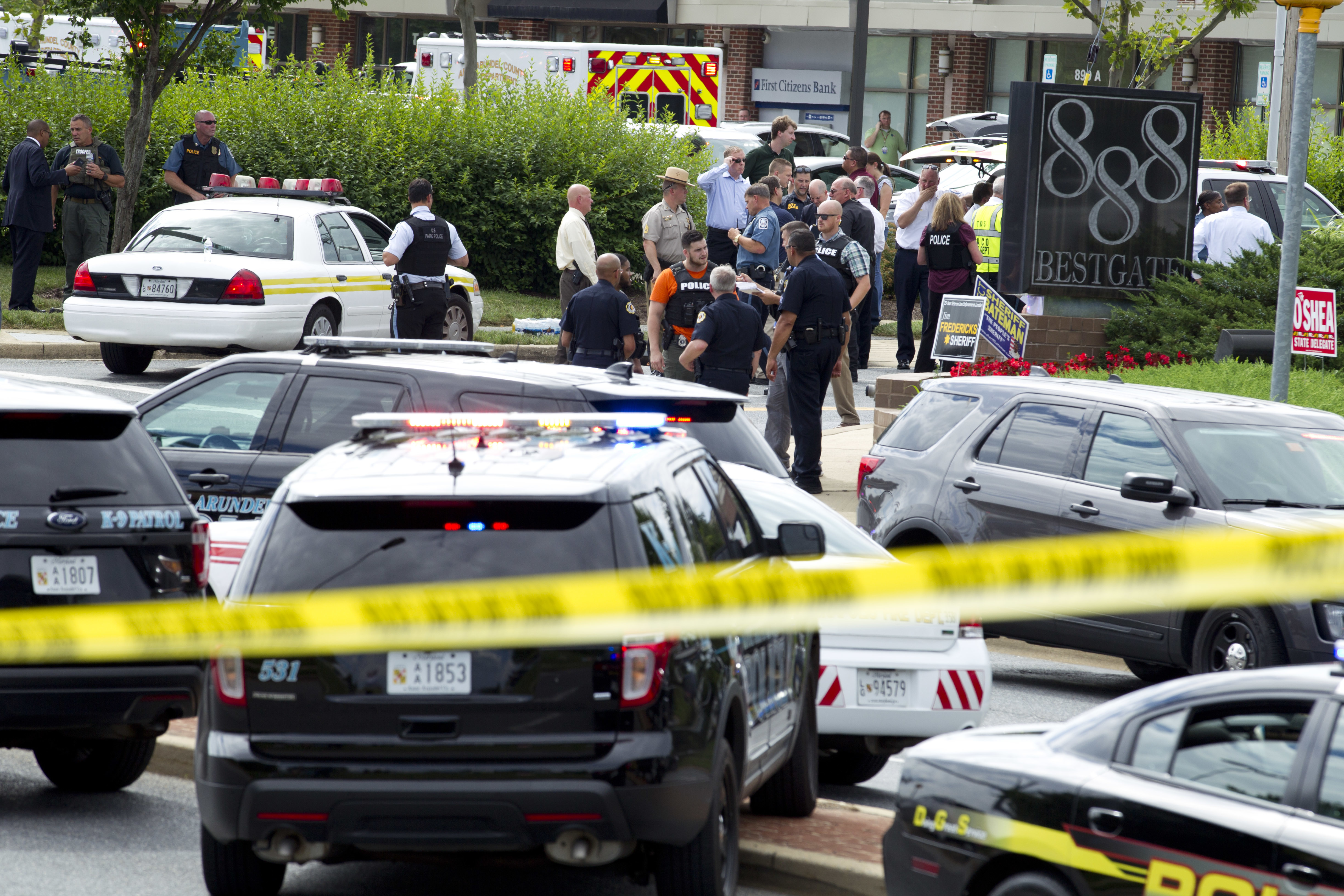 Here is the Daily Briefing for Friday, June 29, where we round up the day's biggest headlines for your perusal. Take a look.




Shooting at Capital Gazette Newspaper Leaves 5 Dead

Five people are dead, and several others gravely injured after a gunman opened fire inside the newsroom of a newspaper in Annapolis, Md. The tragedy took place inside the building of the Capital Gazette, a newspaper owned by The Baltimore Sun at around 3 p.m. ET Thursday. The suspect in what police called a "targeted attack" on the newspaper, has been charged with five counts of first-degree murder, according to court records. "As abundance of caution, we are having patrol officer check bases with local media offices in their area," LAPD officer Norma Eisen said after the shooting Thursday. The NYPD also moved into position around a number of media offices and outlets in the Big Apple.

ICE director: Democrats should 'get their facts straight' before protesting family separation

Acting Immigration and Customs Enforcement Director Tom Homan said Friday that Democrats who protest his agency for separating illegal immigrant families are barking up the wrong tree since his agency has nothing to do with it. "They need to educate themselves," Homan said on Fox News. "I mean, this protest yesterday to protest about family separations on the border, ICE doesn't separate families on the border. That's the Border Patrol. We're a different agency." Some Democratic lawmakers joined protesters this week who said ICE should be abolished for enforcing U.S. border laws. Homan said Sen. Kirsten Gillibrand, D-N.Y., was one of the lawmakers who is directing her anger at the wrong agency. Homan stressed that he wasn't blaming the Border Patrol for family separation either and said Congress should be blamed for failing to tweak federal law in a way that would allow families to be detained together.

Poll: Nearly a third of Americans think a second civil war is imminent

A new poll finds many voters seem to think it's possible as the political tug of war between Democrats and Republicans grows ever nastier, and images continue to pour in of a crisis at the border that the U.S. is headed for a civil war. 31% of respondents tell Rasmussen Reports they think "it's likely that the United States will experience a second civil war sometime in the next five years." 37% of Democrats are fearful that a second civil war is at hand and Republicans less so, at 32%.

Catholic church: Mary, Joseph, Jesus were like illegal immigrants

A prominent Catholic church in Washington is rallying its community to support immigrants seeking to cross the U.S.-Mexico border by comparing the Holy Family to those caught by the U.S. Border Patrol. "Rally Against Family Separation at the Border," reads an email from the Cathedral of Saint Matthew the Apostle, located five blocks from the White House. The rally against the Trump administration's zero-tolerance policy at the border is scheduled across the street from the White House for Saturday morning. The church's email includes an image of three immigrants with halos like the Holy Family of Mary, Joseph, and Jesus. "Just as the Holy Family, filled with fear and anxiety, were rejected and shunned as they sought a safe place for their family, so too are thousands of immigrants on the southern border. Please consider joining St. Matthews as we add our voices demanding justice for separated families," said the email notice from the St. Matthews' Social Justice Committee.

NSA deletes years of call records, says it exceeded legal limit

The National Security Agency said Thursday it collected more domestic call records than allowed, and as a result has been mass-deleting call records across a three-year period. The NSA said in a statement that on May 23 it "began deleting all call detail records (CDRs) acquired since 2015 under Title V of the Foreign Intelligence Surveillance Act." Weeks before the deletions began, the Office of the Director of National Intelligence reported that the NSA acquired more than 534 million domestic call records in 2017, triple the amount collected in 2016. It's not immediately clear if any group will argue the deletion violates active preservation of evidence orders. The Electronic Frontier Foundation has court orders preventing the NSA from deleting vast swaths of data, including five years' worth of call record data spanning from 2010 to 2015.

Crackdown on Health Care

The DOJ just announced its largest crackdown on healthcare fraud. About 600 people are being charged with trying to fraud the healthcare system. And the DOJ is saying 'you're done here.' Docs, nurses, and other medical professionals are being called out for things like submitting insurance claims for meds patients didn't need (like opioids). And sometimes never got. This led to $2 billion in false bills to places like Medicaid, Medicare, and private insurance companies. AG Jeff Sessions says some of these people helped fuel the ongoing opioid epidemic. Which kills about 115 Americans every day. This isn't just about defrauding insurance companies. This crackdown alone allegedly took advantage of vulnerable patients and helped give out more than 13 million illegal doses of opioids.

Michael Moore Reveals Release Date for His Anti-Trump Doc

Michael Moore announced the release date of and showed off footage from his upcoming documentary focused on President Donald Trump during his appearance on The Late Show with Stephen Colbert Thursday night. The Fahrenheit 9/11 filmmaker revealed that the documentary will be released Sept. 21 and confirmed that its title will be Fahrenheit 11/9, echoing that of his earlier 2004 film that took aim at President George W. Bush. Though the director said that he "can't reveal too much right now" about the documentary, he showed footage in which he attempts to gain entry into Mar-a-Lago in Palm Beach, or as he told someone as he attempted to enter, the "Southern White House." He is shown being kept out by an iron gate at a door as the camera zooms in to see who is inside. "Just tell him it's me," Moore is heard saying to a doorman. According to an official synopsis of the new film, "Michael Moore's Fahrenheit 11/9 is a provocative and comedic look at the times in which we live. It will explore the two most important questions of the Trump Era: How the f**k did we get here, and how the f**k do we get out? It's the film to see before it's too late."