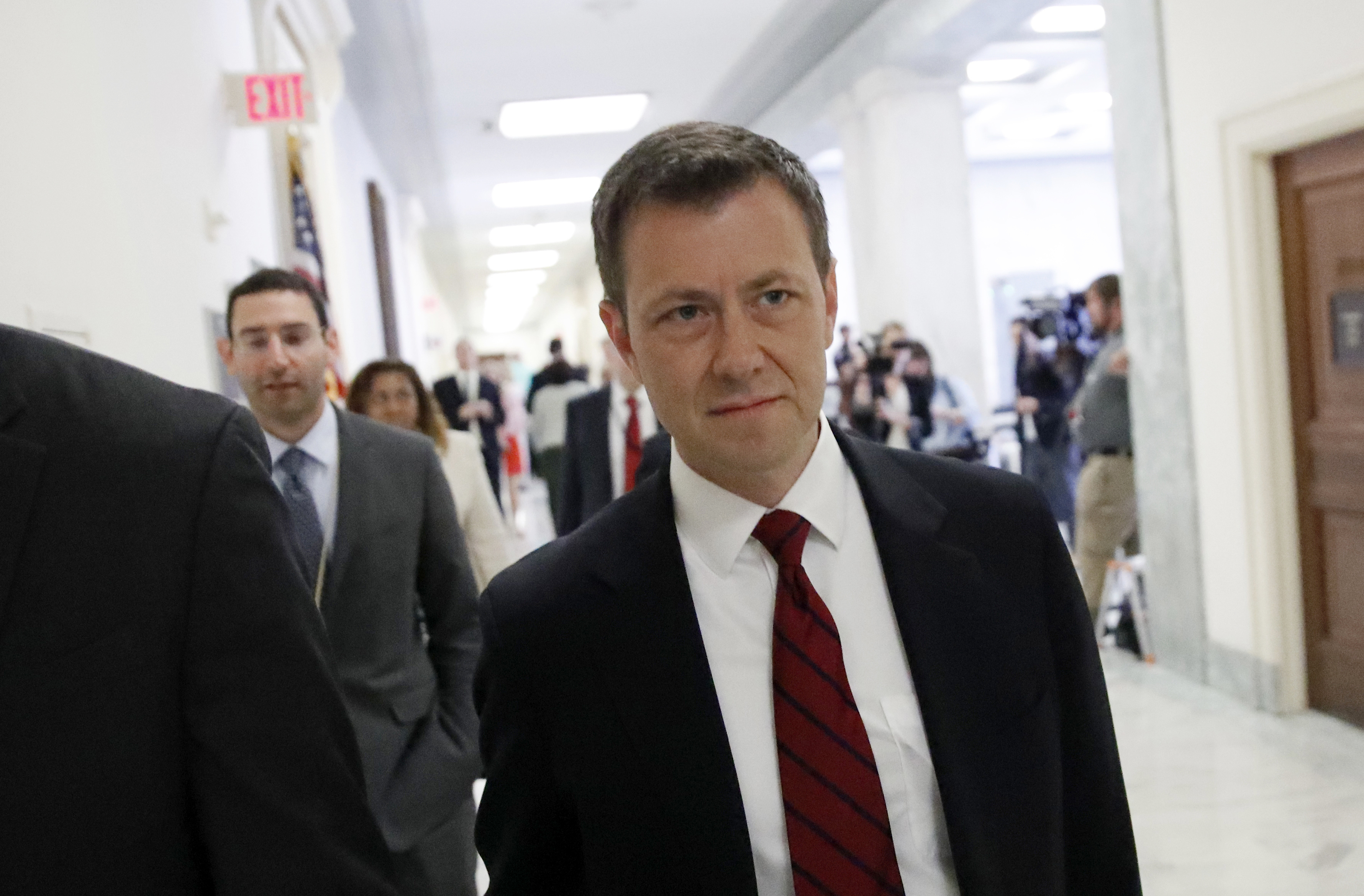 Here is the Daily Briefing for Wednesday, June 27, where we round up the day's biggest headlines for your perusal. Take a look.




FBI Agent Peter Strzok to Appear for Closed-Door Interview

The Senate Judiciary Committee is set to interview Peter Strzok behind closed doors today. Sen. Lindsey Graham sent a letter on Tuesday to Deputy Attorney General Rod Rosenstein asking the Justice Department to answer questions regarding the role of embattled FBI agent Peter Strzok and attorney Lisa Page in the launch of the investigation into Russian ties to the Trump campaign. Strzok is appearing voluntarily as he has for weeks offered to do after House Judiciary Committee Chairman Bob Goodlatte (R-Va.) tabled a subpoena he issued last week to compel a deposition. Through a lawyer, Strzok has fiercely defended himself, denying that his views of Trump tainted his investigative objectivity.

CA Judge Says Separated families must be reunited within 30 days

A judge in California on Tuesday ordered U.S. border authorities to reunite separated families within 30 days, setting a hard deadline in a process that has so far yielded uncertainty about when children might again see their parents. If children are younger than 5, they must be reunified within 14 days of the order issued Tuesday by U.S. District Judge Dana Sabraw in San Diego. Sabraw, an appointee of President George W. Bush, also issued a nationwide injunction on future family separations, unless the parent is deemed unfit or doesn't want to be with the child. He also requires the government to provide phone contact between parents and their children within 10 days.

72% of American's Think Media Intentionally Reports Fake News

Across the board, trust in traditional news outlets continues to sink, with the overwhelming majority of Americans, 72%, saying that "traditional major news sources report news they know to be fake, false, or purposely misleading." When asked, "How often do you think news sources report news they know to be fake, false or purposely misleading?" 53% of Democrats, 79% of Independents and 92% of Republicans said a lot or sometimes. Most people say they can spot a fake piece of news. And while Republicans are much less likely to trust that traditional news sources publish real news, they and Democrats are both mostly confident, 78% and 73% respectively, in their ability to identify whether a piece of news as fake.

Allies Fear Trump Putin Summit

America's allies in Europe are worried about President Trump's expected meeting next month with Vladimir Putin. Senior officials from four NATO member nations say that their worst fear is that Trump will clash with America's allies at the NATO summit in Brussels on July 11-12. Then, shortly afterward lavish praise on Putin. These officials say that would leave Europeans feeling abandoned and would advance Russia's goal of dividing European and transatlantic alliances.




Sarah Sanders Reportedly to Get Temporary Secret Service Protection

White House press secretary Sarah Sanders will reportedly receive temporary Secret Service protection days after she was asked to leave a Virginia restaurant which lead to detailed threats against her family. NBC first reported that Sanders would receive the high-level protection, which is normally reserved for the president, vice president, and their families. In a press briefing on Monday, Sanders said she was asked to leave the Red Hen restaurant in Lexington, Va., "Because I work for President Trump." She said that "A Hollywood actor publicly encouraged people to kidnap my children", a reference to actor Peter Fonda.

Tuesday's Primary Results

Yesterday, seven states went to the polls to choose who'll face off in November. Mitt Romney (R) got his mittens on Utah's Senate race nomination. In Colorado, Rep. Jared Polis (D) won his party's nomination for governor. If he wins in November, he'll be the first openly gay governor elected in the U.S. A few pro-Trump Republican candidates survived GOP primary challengers. In South Carolina, that meant Gov. Henry McMaster got the nod to keep going. And in New York, Representative Dan Donovan, a New York Republican, successfully fended off a fierce challenge from his predecessor, Michael Grimm. 10-term incumbent Rep. Joe Crowley (D-NY) also had a rough night. He lost the Democratic nomination to progressive newbie Alexandria Ocasio-Cortez (D). Meanwhile, Maryland's primaries had a few hiccups. As many as 80,000 voters had to fill out provisional ballots because of a tech glitch. Which may or may not impact anything.

Marijuana Addiction is Real

Many people are unaware of marijuana addiction. But in the public health and medical communities, it is a well-defined disorder that includes physical withdrawal symptoms, cravings, and psychological dependence. According to Nora Volkow, director of the National Institute on Drug Abuse, an estimated 2.7 million Americans meet the diagnostic criteria for marijuana dependence, second only to alcohol dependence. Unlike with opioids and stimulants, marijuana dependence tends to develop slowly. Months or years may pass before symptoms begin to affect a dependent user's life.