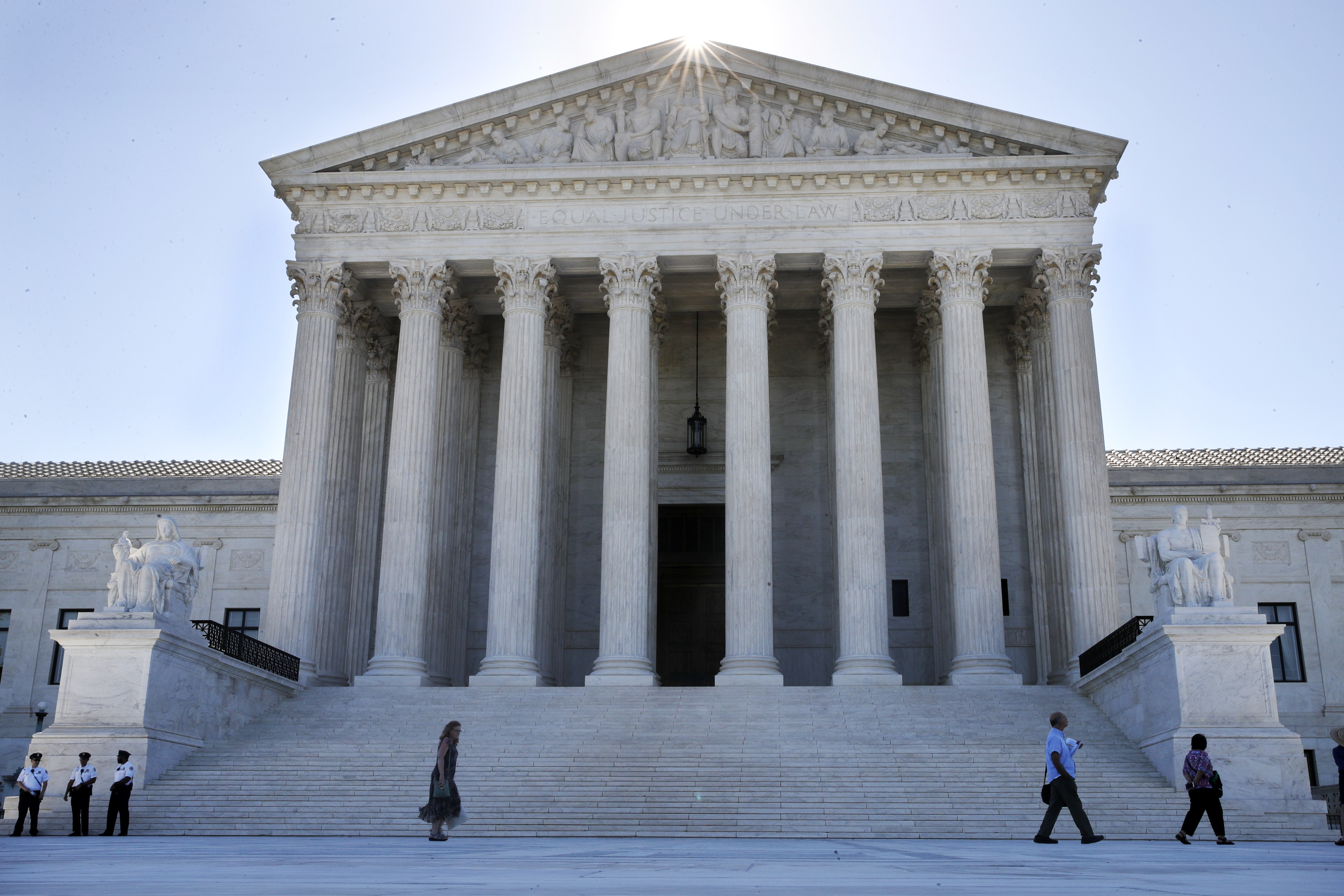 Here is the Daily Briefing for Monday, July 9, where we round up the day's biggest headlines for your perusal. Take a look.


Supreme Court Decision Tonight

President Trump, after less than two weeks of deliberations, is set to announce tonight his nominee to replace retiring Supreme Court Justice Anthony Kennedy, a choice that could well affect the court, and American jurisprudence, for a generation. The president is expected to unveil his choice from the White House at 9 p.m. ET. Ahead of the decision, Trump has built suspense about whom his pick will be. Departing his New Jersey golf club on Sunday afternoon, Trump told reporters he was still making up his mind. "It's — well, let's just say it's the four people. Everyone, you can't go wrong." The alleged four choices are, Brett Kavanaugh, Amy Coney Barrett, Raymond Kethledge and Thomas Hardiman.

President Trump Vocalizes Concerns About NATO

On Monday, President Donald Trump renewed his long-standing concerns with NATO, complaining that member states do not spend enough on their own defense as he prepares to attend the mutual-defense organization's summit later this week in Brussels. Trump's complaints about NATO date back to the 2016 campaign, when he suggested that the U.S. might not meet its mutual-defense commitment because other member states had not spent the agreed-upon 2 percent of their gross domestic product on defense. Trump also brought up his broader concerns about America's trade relationship with Europe, which he says unfairly favors the European Union. In an effort to correct what he has identified as an imbalance, Trump has imposed tariffs on the EU, as well as on Canada and Mexico, straining relationships with longtime allies.

University of Minnesota Sued Over Ben Shapiro Event

Young America's Foundation announced a lawsuit against the University of Minnesota for violating the First Amendment rights of students on campus, by attempting to suppress attendance at a speech given by conservative commentator Ben Shapiro. According to a press release issued by the organization, "Young America's Foundation filed a First Amendment lawsuit against the University of Minnesota, in federal court, after University officials engaged in viewpoint-based censorship of conservative students and their YAF-sponsored lecture featuring New York Times bestselling author Ben Shapiro." YAF spokesman Spencer Brown says that the University of Minnesota is "depriving its student body of an intellectually diverse learning environment."

President Trump Has Been Advised Not to Pardon Michael Cohen

On Sunday, Rudy Giuliani urged President Trump not to discuss the possibility of a pardon for his longtime attorney, Michael Cohen. On ABC's "This Week," Giuliani said that no one on Trump's team has reached out to Cohen or his attorneys about a pardon. Cohen is currently under investigation in New York's Southern District, reportedly for bank fraud and campaign finance law violations.

Sen. Graham Says That China's Behind North Korea's Latest Behavior

The Chinese government is behind North Korea's condemnation of the U.S. after the latest round of denuclearization talks, Sen. Lindsey Graham said Sunday, mixing the Washington-Beijing trade dispute with news of Secretary of State Mike Pompeo's talks in Pyongyang. North Korea, in a statement released Saturday hours after talks with Pompeo wrapped, called the negotiations "regrettable" and accused the U.S. of making "gangster-like" demands, according to The Associated Press. Earlier, Pompeo had told reporters that the talks had been "productive" and had progressed. "I see China's hands all over this. We're in a fight with China," Graham (R-S.C.), a Senate Armed Services Committee member, told "Fox News Sunday." "If I were President Trump, I would not let China use North Korea to back me off of the trade dispute. We've got more bullets than they do when it comes to trade."

Protesters Confront Mitch McConnell Over Immigration

A group of protesters confronted Senate Majority Leader Mitch McConnell on Bardstown Road in Louisville, over the weekend, calling out "Abolish ICE," before adding they know where he lives. McConnell was out to lunch with Kentucky's outgoing House Majority Floor Leader Jonathan Shell. Shell confirmed the two had lunch, calling the protesters "a small group of extremists." The interaction was captured on video and shared with Courier Journal. In it, someone asks McConnell, "Where are the children? Where are the babies, Mitch?" an apparent reference to the separation of children from families at the southern U.S. border.

Illinois Governor Profits Off ICE Detention Center Contracts

Gov. Bruce Rauner this year reported turning a profit from a healthcare group that services U.S. Immigration and Customs Enforcement detention centers, including facilities that hold immigrant families with children. In his most recent statement of economic interests, the multi-millionaire Republican governor disclosed earnings from a private equity fund that owns Correct Care Solutions, a for-profit health care provider that has millions of dollars in government contracts with jails and prisons across the country, including immigrant detention centers. Rauner's disclosures reveal he's earning income from the group, which reports making $1 billion in revenue annually.