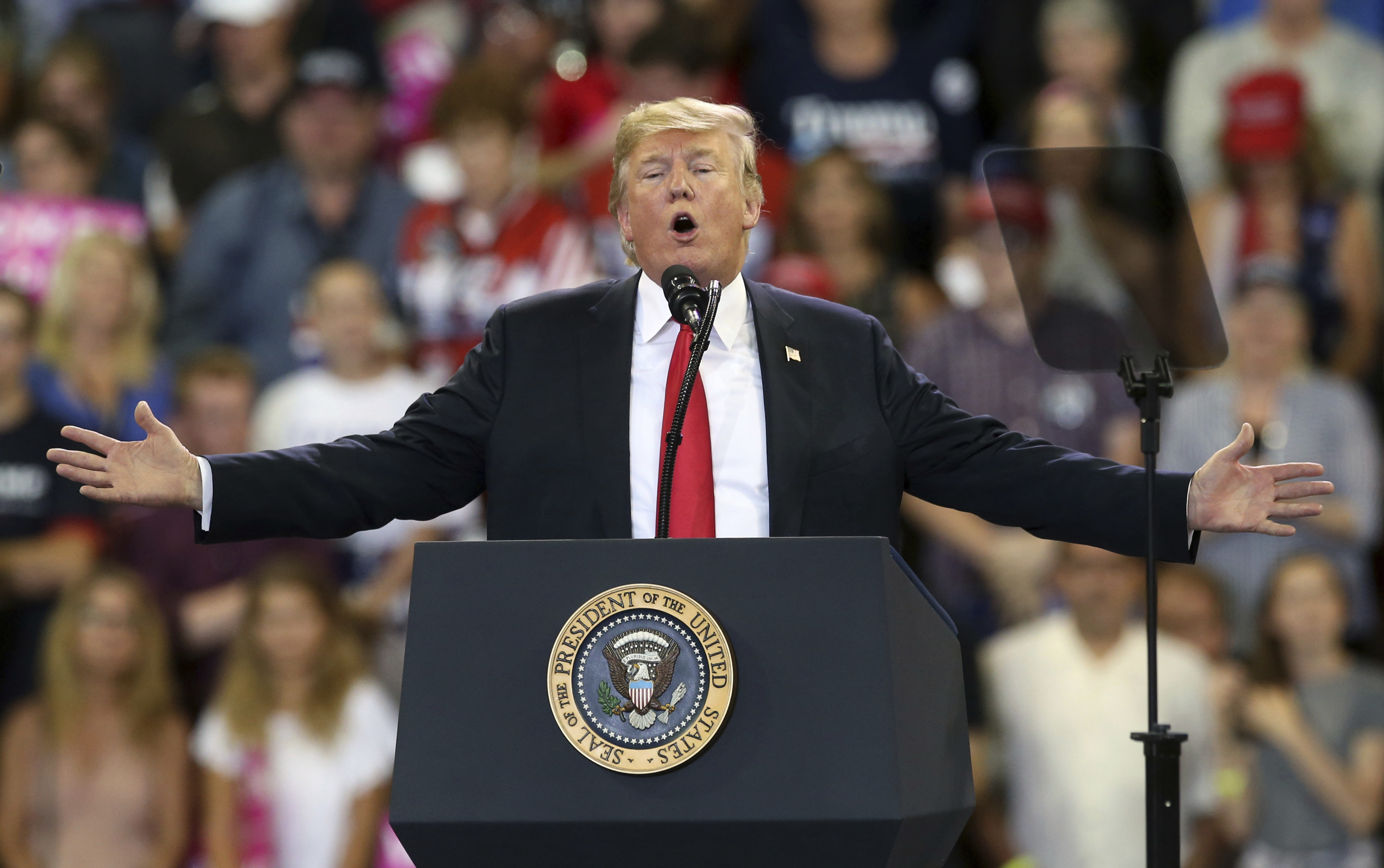 Here is the Daily Briefing for Thursday, June 21, where we round up the day's biggest headlines for your perusal. Take a look.



Trump Signs Order Ending Family Separation

President Donald Trump signed an executive order Wednesday that would house parents and children caught crossing the U.S. border together, possibly on military bases, instead of separating them. Trump's executive order continues the "zero tolerance" approach of referring all people apprehended for criminal prosecution. But it says that instead of separating children and sending them to the care of the Department of Health and Human Services, the families would be kept together under the Department of Homeland Security. The executive order says, "It is also the policy of this Administration to maintain family unity, including by detaining alien families together where appropriate and consistent with law and available resources."




'Superman' Hangs Up His Cape for Police Badge

Former 'Superman' actor Dean Cain joined the St. Anthony Police Department in Idaho on Tuesday. In 2016, "CHiPs" actor Erik Estrada became a St. Anthony police reserve officer. Cain and Estrada have been friends for years. Cain joined the police department to work on Estrada's "All About Kids" task force, which aims to teach kids how to be safe online. "Real heroes don't wear capes," Cain told The Daily Caller. "Real superheroes wear uniforms and badges and stethoscopes. Real superheroes are members of our military, law enforcement, and first responders."

Trump Attends Rally in Minnesota

On Wednesday, President Trump attended a rally in Duluth, Minnesota, where supporters cheered him where he blasted illegal immigration and praised his relationship with North Korean leader Kim Jong Un. In the roughly one-hour rally, the president jumped from topic to topic, as he often does, lightly touching on his decision earlier in the day to temporarily end family separation at the border. Trump said the U.S. will still be "tough" at the border despite the policy change that Trump signed earlier in the day. The energetic crowd loved Mr. Trump's monologue. "By the way, is there anything more fun than a Trump rally?" the president said at one point.

Restaurant Manager Where Sec Nielsen Was Mobbed 'Happy' About It

The Mexican restaurant where Department of Homeland Security Secretary Kirstjen Nielsen was swarmed by protesters Tuesday in Washington, D.C., took no action to quell the protesters or ensure Nielsen's safety, a manager told The Daily Caller. "We are not upset the protesters came here and we are not upset even if it was any of our staffers [who tipped off] the protesters," said the MXDC Cocina Mexicana manager who refused to give his name. "We are happy about what happened." Nielsen was bombarded by socialist protesters who were tipped off that she was eating at MXDC, which was created by chef Todd English, on Tuesday night, according to Refinery29. Protesters yelled "Shame, shame" and "How do you sleep at night?" at Nielsen, who left the restaurant shortly after the protesters arrived.

Laura Ingraham Is Facing a Boycott for Comparing Immigrant Detention Centers to Summer Camps

Parkland school shooting survivor David Hogg is calling for brands to boycott Fox News host Laura Ingraham after she compared immigrant detention facilities to "summer camps" and "boarding schools." Ingraham said, "More kids are being separated from their parents and temporarily housed in what are essentially summer camps, or as The San Diego Union-Tribune described them, as basically looking like boarding schools. The American people are footing a really big bill for what is tantamount to a slow-rolling invasion of the United States."

Publisher of National Enquirer Subpoenaed in Michael Cohen Probe

Federal authorities have subpoenaed the publisher of the National Enquirer for records related to its $150,000 payment to a former Playboy model for the rights to her story alleging an affair with Donald Trump, according to people familiar with the matter. American Media has said it will comply in the probe, telling the Wall Street Journal, "American Media Inc., has, and will continue to, comply with any and all requests that do not jeopardize or violate its protected sources or materials pursuant to our first amendment rights." The report goes on to say, "The subpoena from Manhattan federal prosecutors requesting information from the publisher, American Media Inc., about its August 2016 payment to Karen McDougal is part of a broader criminal investigation of Mr. Trump's former personal lawyer, Michael Cohen, they said."

Michael Bloomberg Will Spend $80 Million on Midterms

Michael Bloomberg, the billionaire former mayor of New York City, has decided to throw his political clout and personal fortune behind the Democratic campaign to take control of the House of Representatives this year, directing aides to spend tens of millions of dollars in an effort to expel Republicans from power. Bloomberg has supported both Republicans and Democrats in the past, however, now his overall goal is to return the House to Democratic hands and promote an air of bipartisanship that he believes has gone missing in Washington. Bloomberg has entrusted a former executive director of the Democratic Congressional Campaign Committee, which is dedicated to electing Democrats to the House, with overseeing the money flow.