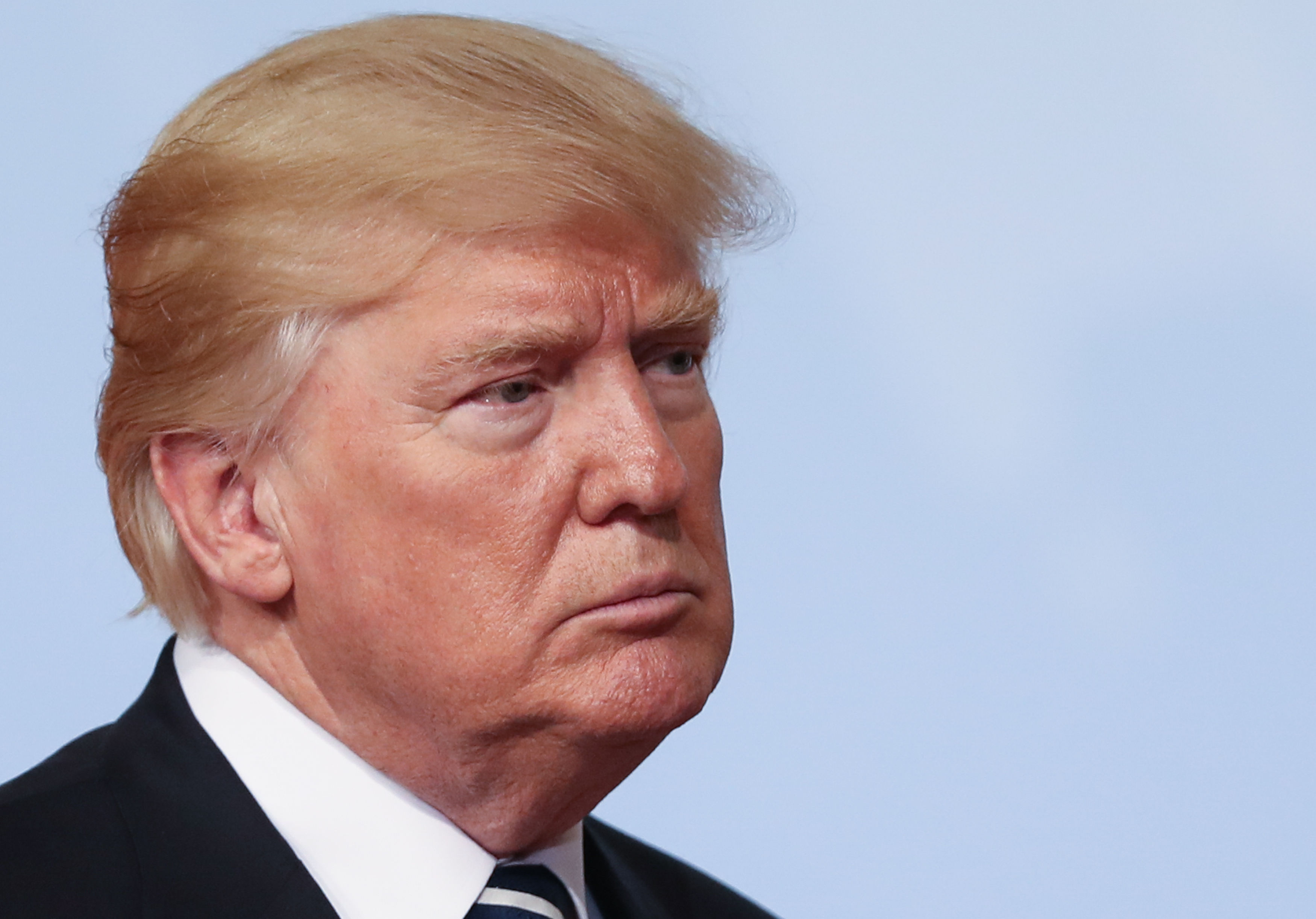 Here is the Daily Briefing for Tuesday, May 8, where we round up the day's biggest headlines for your perusal. Take a look.



Trump Expected to Quit Iran Deal, Europeans Say

U.S. President Donald Trump is expected to announce on Tuesday that he is pulling out of the Iran nuclear deal, European officials said, after they struggled to persuade him that the accord has halted Iran's nuclear ambitions. One senior European official closely involved in Iran diplomacy said U.S. officials had indicated late on Monday that Trump would withdraw from the deal but it remained unclear on what terms, and whether sanctions would be reimposed. A senior Western diplomat said France, Britain and Germany - which were also party to the agreement - were working on the assumption of a hard U.S. exit after a call last week between U.S. Secretary of State Mike Pompeo and European officials at which he made clear talks on rescuing the deal would not go further. European officials understood this to mean that Trump would not renew sanctions waivers, a move which would in effect kill the deal.

Kremlin Warns U.S. Withdrawal from Iran Deal Would Create a 'Very Serious Situation'

The Kremlin warned Tuesday a "very serious situation" would emerge if the United States pulls out of the Iran nuclear deal. Kremlin spokesman Dmitry Peskov also told reporters a decision from the U.S. to leave the deal would carry "unavoidable drastic consequences. Peskov said Russia's position on the deal "absolutely coincides with the position taken by the leaders of European capitals, who are also not proponents of ripping up the foundational document," according to the Washington Post. Peskov's remark comes hours before President Trump is set to announce whether the U.S. will remain in the deal or withdraw. Trump has criticized the nuclear deal, calling it the "worst deal ever negotiated" and promising to change it once in office. The accord was negotiated under former President Barack Obama and signed in 2015.

Primaries to Watch on Tuesday

Republicans hope to jump-start their drive to expand the Senate majority Tuesday night by nominating challengers against Democratic senators in three states that President Donald Trump carried. But one of those primaries could instead take a deep-red state off the table for the GOP. The marquee race is in West Virginia, where Washington Republicans are hoping to deny once-imprisoned coal baron Don Blankenship the GOP nomination to face Democratic Sen. Joe Manchin. President Donald Trump on Monday called on GOP primary voters to reject Blankenship and choose another candidate because Blankenship "can't win" a general election against Manchin in November. There are also primaries Tuesday in Indiana, North Carolina and Ohio — all of which are certain to define the political landscape, with incumbents facing primary challenges and another House special election brewing in Ohio, where both parties are also choosing candidates for governor. Polls close at 7 p.m. in Indiana and at 7:30 p.m. in North Carolina, Ohio and West Virginia.

Nunes Sticks to Contempt Threat Against Sessions

The chairman of the House Intelligence Committee, Rep. Devin Nunes (R-Calif.), said on Monday that he planned to press ahead with holding Attorney General Jeff Sessions in contempt of Congress unless the Justice Department relented on a decision to deny sharing certain classified documents with lawmakers. "It wasn't a threat. It's what's going to happen," Nunes declared on Monday night. He first raised the issue of a potential contempt charge during a weekend appearance on Fox News. Nunes said that a deal was still possible with Sessions for the material in question but that he'd been consulting with the House general counsel and was prepared to initiate contempt proceedings should the Justice Department continue to refuse. He added that he believed that Sessions was unaware of his demands, in part because the attorney general has recused himself from matters connected to the 2016 presidential election. So his contempt threat, Nunes said, was in part a message to Sessions.

As Chicago weather warms, 81 people shot last week

At least 81 people have been shot in the nation's third-largest city since Monday, a troubling uptick of violence for a metropolis that has seen some recent success in reducing shooting incidents. The surge in violence, which includes six people who have been fatally shot, comes as Chicago Police Department officials have expressed optimism in recent months that gun violence was on the downward trend in a city that tallied more than 1,400 homicides in 2016 and 2017 combined. Chicago recorded a 22.3% reduction in murders and a 26.5% decline in shooting incidents for the first four months of 2018 compared with the same period in 2017, according to police department data. April also marked the 14th consecutive month in which Chicago recorded a decline in gun violence, according to police department spokesman Anthony Guglielmi. At least 39 people were shot between Friday and early Sunday, according to police.

Trump considering pulling Rudy Giuliani from television interviews: Sources

President Trump is considering sidelining Rudy Giuliani, the newest addition to his legal team, from doing any more television interviews. Trump is reportedly annoyed that Giuliani's interviews last week breathed new life into the story of allegations that he had an extramarital affair with adult film star Stormy Daniels, anonymous sources told the Associated Press. Although Trump has not yet asked Giuliani to stop appearing on television on his behalf, the president has told a confidant that maybe Giuliani should "be benched," at least temporarily. "They're admitting to enough that warrants scrutiny. It shouldn't be put on television shows off the cuff," said Alan Dershowitz, who is informally advising Trump on the Russia investigation. "This is not the way to handle a complicated case."

Trump to Discuss Trade, North Korea with Xi

President Donald Trump will speak Tuesday with Chinese President Xi Jinping, Trump announced on Twitter, a conversation that will follow a meeting earlier Tuesday between Xi and North Korean leader Kim Jong Un. "I will be speaking to my friend, President Xi of China, this morning at 8:30," Trump wrote online. "The primary topics will be Trade, where good things will happen, and North Korea, where relationships and trust are building." Trump's call with Xi comes on the heels of a visit by Kim to China, his second in recent weeks. The New York Times reported Tuesday that China's state-run broadcaster had announced a meeting between Kim and Xi in Dailan, China, a city near the North Korean border. The Chinese broadcaster reported that Kim arrived in China Monday and departed Tuesday.

Attempted Border Entries Stay High for April

Apprehensions and attempted entry by inadmissible persons at America's southwestern border rose slightly in April of 2018, but was more than three times higher than the same month in 2017, new data from the Customs and Border Protection Agency show. More than 50,000 individuals tried to cross the southwestern border in April, the second month in a row that that many people have attempted the crossing. Some 12,000 individuals attempted to cross but were found inadmissible, bringing the FY 2018 total to 63,000. And 38,000 were apprehended attempting to cross between ports of entry, bringing the FY 2018 total to more than 200,000. Among the group apprehended, there were some 4,000 unaccompanied minors, and just under 10,000 family units. Both unaccompanied minors and family units are, as a matter of policy, only detained briefly before being released into the interior pending further deportation proceedings.