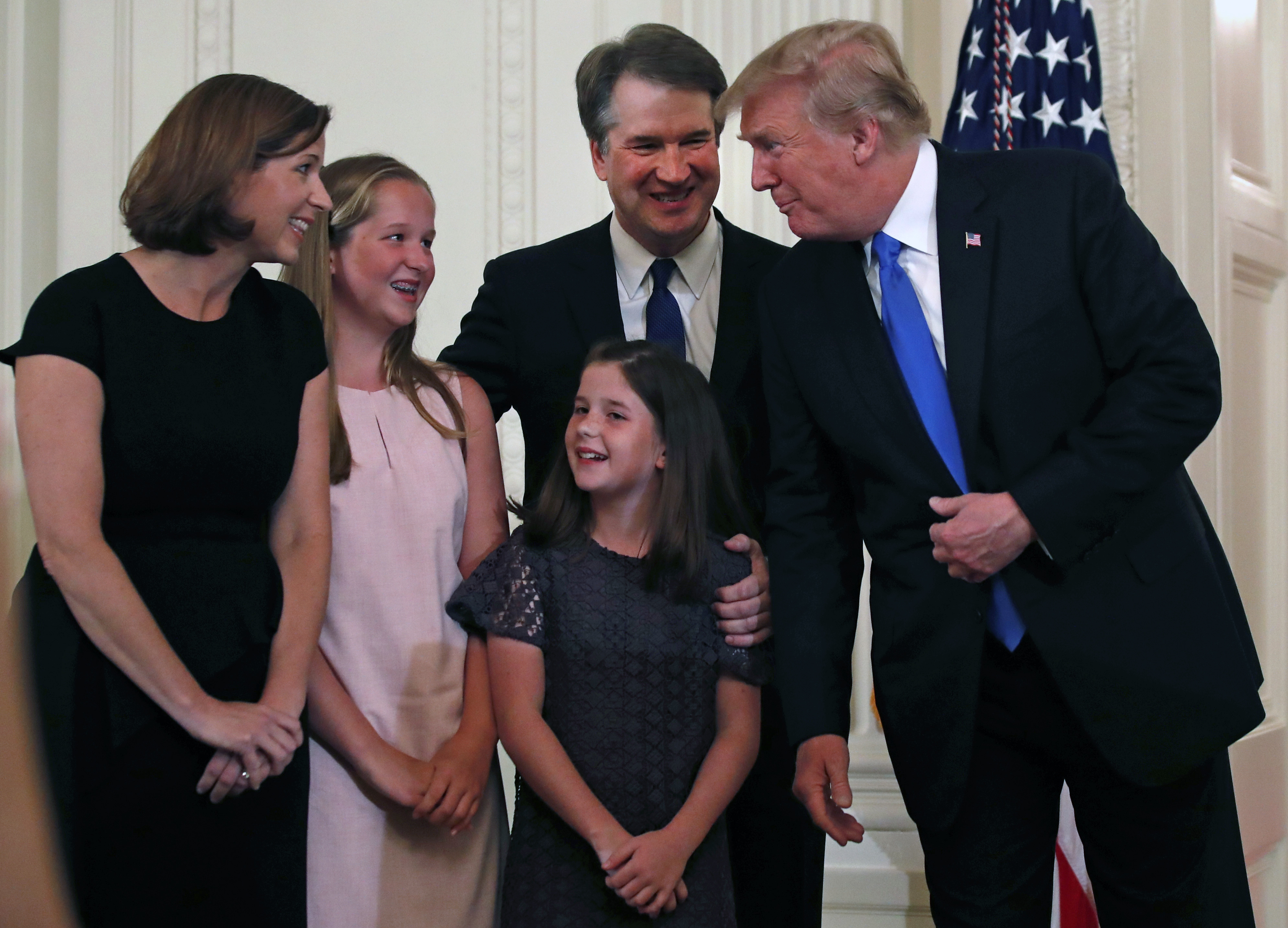 Here is the Daily Briefing for Tuesday, July 10, where we round up the day's biggest headlines for your perusal. Take a look.


Trump Nominates Kavanaugh as SCOTUS Justice

President Trump announced his selection of Judge Brett Kavanaugh to be his second Supreme Court justice on Monday night. Speaking in the East Room of the White House, the president said that what mattered to him was "not a judge's political views, but whether they can set aside those views to do what the law and the Constitution require." Kavanaugh thanked the president for the nomination, and in anticipating his coming meetings with senators on Capitol Hill, said, "I believe that an independent judiciary is the crown jewel of our constitutional republic." He promised, "If confirmed by the Senate, I will keep an open mind in every case and I will always strive to preserve the Constitution of the United States and the American rule of law."

Trump's Plan to Tackle Spending Issue at NATO Summit

President Trump will arrive in Brussels Tuesday afternoon for another noteworthy moment in his presidency: a crucial two-day summit with longstanding NATO allies who are hoping to ease tensions and steer the U.S. leader toward a display of unity. Just prior to leaving for Brussels, the president restated his frustration with NATO allies that have failed to meet his demand for more equitable defense spending. "The United States is spending far more on NATO than any other Country. This is not fair, nor is it acceptable," he wrote. "While these countries have been increasing their contributions since I took office, they must do much more. Germany is at 1%, the U.S. is at 4%, and NATO benefits Europe far more than it does the U.S."

All 12 Boys and Soccer Coach Rescued from Flooded Thailand Cave

All 12 boys and their soccer coach have been rescued from a flooded cave in northern Thailand, the Thai Navy SEALs said Tuesday, ending an 18-day ordeal. The SEALs said on their Facebook page that the remaining four boys and their 25-year-old coach were all brought out safely Tuesday. They said they were waiting for a medic and three SEALs who stayed with the boys in their dark refuge deep inside the cave complex to come out. Eight of the trapped boys had been brought out of the cave by divers on Sunday and Monday. The eight boys brought out by divers over the previous two days were doing well and were in good spirits, a senior health official said.

Trump's Answer to Family Separation

President Trump said Tuesday that families should not be coming into the country illegally if they don't want to face the consequences, such as being separated from each other. "Tell people not to come to our country illegally. That's the solution. Don't come to our country illegally. Come like other people do, come legally," Trump told reporters while departing for Europe to engage in North Atlantic Treaty Organization negotiations. Trump told reporters on the White House lawn that he wants to urge people to stop attacking U.S. Immigration and Customs Enforcement agents and workers because "there is nobody under great danger." ICE has been criticized for separating families at the border, but ICE has said U.S. Border Patrol officials have that task, and the administration has said the current law requires families to be separated as adult illegal immigrants are prosecuted.

Man Harasses Kellyanne Conway at Grocery Store

Trump administration officials have increasingly become subjects of public harassment after Maxine Waters called for Trump critics to "create a crowd" whenever they see a Trump official in public. Presidential Counsel Kellyanne Conway recalled how a man harassed her while she was shopping in a supermarket for her family. Kellyanne, a mother of four, was shopping when an angry man sneered, "You ought to be ashamed of yourself! Go look in the mirror!" Without missing a beat, Kellyanne replied, "Mirrors are in aisle nine — I'll go get one now."

YouTube Pledges $25 Million in News Grants to Fight False Information

After months of drawing criticism over its promotion of conspiracy videos and misinformation, YouTube has unveiled a slate of new features to improve the news experience on its platform. On Monday, YouTube announced it is committing $25 million to help support legitimate news organizations, and also detailed new features intended to flag misinformation and highlight authoritative news sources. The company said it will make these news sources more prominent, especially in the wake of breaking news events when misinformation can spread quickly. At such times, YouTube will begin showing users short text previews of news stories in video search results, as well as warnings that the stories can change.

Sen. Flake Says He's Concerned about Trump-Putin Meeting

Republican Sen. Jeff Flake, a frequent critic of President Donald Trump, said he is concerned about what Trump might promise Russian President Vladimir Putin when the two meet this month. "It does concern me," the Arizona senator told CNN's Dana Bash on "State of the Union" Sunday. "I'm glad that the President is talking to Vladimir Putin. I'm glad that he's talking to North Korea as well. But I am concerned, and I know there is concern across Europe, about what might be promised." The two leaders are due to meet on July 16 in Finland, and Trump plans to meet Putin one-on-one before bringing in others to join their discussions.