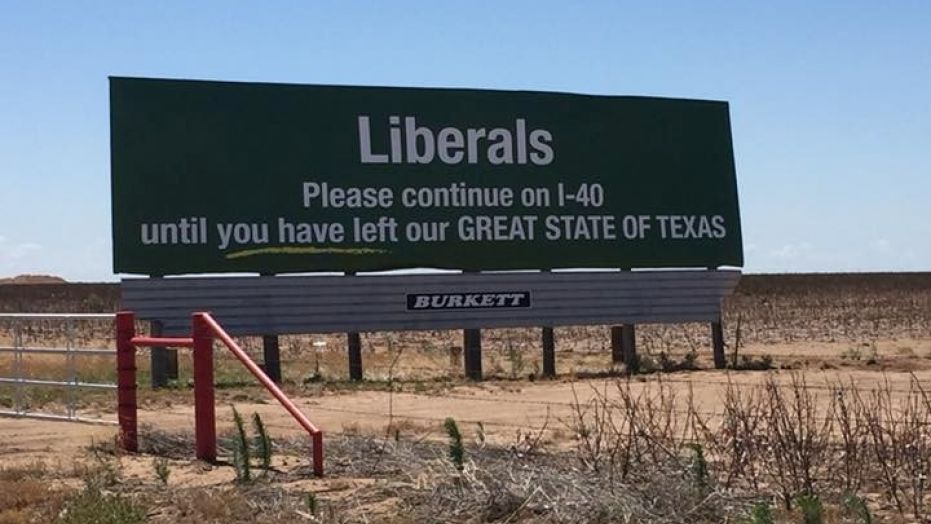 Here is the Daily Briefing for Wednesday, June 20, where we round up the day's biggest headlines for your perusal. Take a look.



Trump Not Backing Down on Family Separation at the Border

Despite growing concern from both sides of the aisle, the Trump administration's zero-tolerance policy – which has resulted in more than 2,000 children being separated from their families since May – is not going anywhere just yet.

Despite reports that say Ivanka Trump talked to the president about the problematic images coming out of the border, Trump "doesn't want to look weak" by backing down.

NBC News is reporting that "the cost of holding migrant children who have been separated from their parents in newly created 'tent cities' is $775 per person per night…. far higher than the cost of keeping children with their parents in detention centers or holding them in more permanent buildings."

This story has not been advanced but the media hysteria continues... along with heckling from some Democrats.

Meanwhile….




FBI agent Peter Strzok 'escorted' from FBI building, lawyer confirms

This story is largely being ignored by the media in favor of the situation at the border. FBI agent Peter Strzok, who sent out a series of anti-Trump messages, has been escorted from the FBI building, his lawyer confirmed Tuesday.

Bill predicted he would be fired in all of this – but his lawyer maintains he was not fired.

Of course he was!

But why, if there was no "bias" in the FBI-Hillary Clinton investigation?

On Wednesday's No Spin News we will discuss that and the largely ignored Congressional testimony given by Inspector General Michael Horowitz.

A "Cesspool of Political Bias:" The United States withdraws from UN Human Rights Council, Says it is Anti-Israel

U.S. Ambassador to the United Nations Nikki Haley and Secretary of State Mike Pompeo announced Tuesday in Geneva that the United States will withdraw from the UN Human Rights Council.

Per Pompeo: "The Human Rights Council has become an exercise in shameless hypocrisy, with many of the world's worst human rights abuses going ignored, and some of the world's most serious offenders sitting on the Council itself."

In a 2017 op-ed for the Washington Post, Haley announced that a U.S. Senate subcommittee met to consider whether the U.S. should remain a part of the council, and has called for an end to the organization's "chronic anti-Israel bias."

Media Research Center: Networks Dedicate 4+ Hours to Separated Kids coverage

The Media Research Center has put together a comprehensive analysis of media coverage of the families being separated at the border. Among their findings: over the last week, networks have covered the story for more than 4 hours – and it is picking up.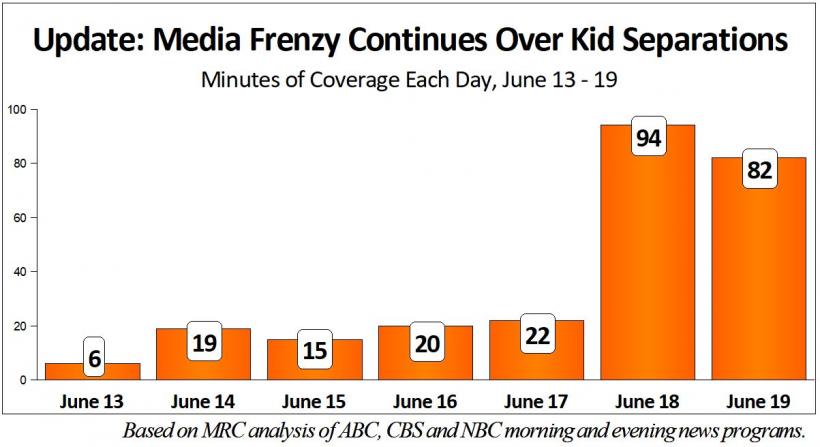 Check out the full report here.
Comey in Germany: Hillary "doesn't understand" what her FBI Investigation was about
Still on his book tour, and conveniently outside of the United States, former FBI director James Comey said the following Tuesday in Germany:
"Again, I don't want to criticize her, but it shows me that even at this late date she doesn't understand what the investigation in her case was about… It was not about her use of a personal email system, and she didn't get that during the investigation… It was about communicating about classified topics on that system when those topics have to be done on a classified system."
Comey asserted that he used his personal email system to email his speeches to his government account after he wrote them at home – he says he was "not talking about anything remotely classified and the inspector general didn't say that as well."
US expecting North Korea to return troop remains in coming days
200 sets of remains believed to be US service members who died during the Korean War will soon be returned home. While the transfer date and location have yet to be determined ,talks are underway, according to four administration officials. It could be as early as next week.
The Defense Department estimates there are up to 5,300 sets US remains still somewhere in North Korea. Almost 8,000 US personnel remain unaccounted for from the Korean War.
NYC to issue Summonses instead of arresting pot smokers
Intrepid NYC Mayor Bill de Blasio announced Tuesday that most New Yorkers caught smoking pot will not face arrest. The change, he says, is meant to address the discrepancy between the number of blacks vs. whites that are arrested for the offense.
It will go into effect on September 1 2018 with several exceptions. Police will be able to use discretion.
Folks could still be arrested for smoking pot if:
they are smoking around kids
they are on parole or probation
they have existing criminal warrants
they don't have identification
they have a recent documented history of violence
their smoking poses a public safety risk, such as while driving a car.
About 19,000 people were arrested for possession in 2017, compared to 53,000 in 2010.
Texas billboard tells liberals to keep driving until they leave the state
This Texas billboard is gaining attention for urging liberals to keep driving until they leave the state!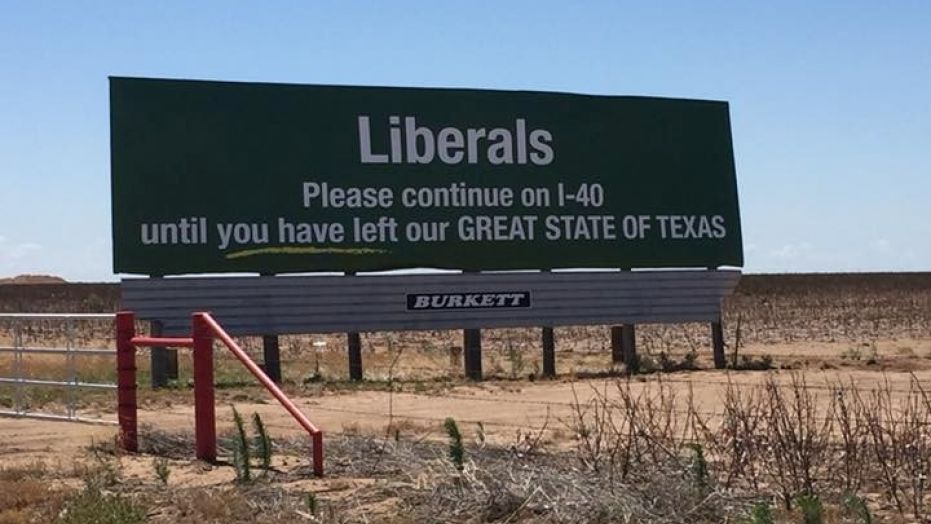 "Liberals please continue on I-40 until you have left our GREAT STATE OF TEXAS," the sign reads, according to a photo taken by Kyle Mccallie.
Bill will address on Wednesday's No Spin News.
Rachel Maddow ends her show in tears delivering news on migrant babies being detained
Maddow broke down in tears at the end of her show reading an AP wire on the separation of children.

Check out the clip below and the AP wire below that.
AP: Trump administration officials have been sending babies and other young children forcibly separated from their parents at the U.S.-Mexico border to at least three "tender age" shelters in South Texas, The Associated Press has learned.
Lawyers and medical providers who have visited the Rio Grande Valley shelters described play rooms of crying preschool-age children in crisis. The government also plans to open a fourth shelter to house hundreds of young migrant children in Houston, where city leaders denounced the move Tuesday.
Since the White House announced its zero tolerance policy in early May, more than 2,300 children have been taken from their parents at the U.S.-Mexico border, resulting in a new influx of young children requiring government care. The government has faced withering critiques over images of some of the children in cages inside U.S. Border Patrol processing stations.