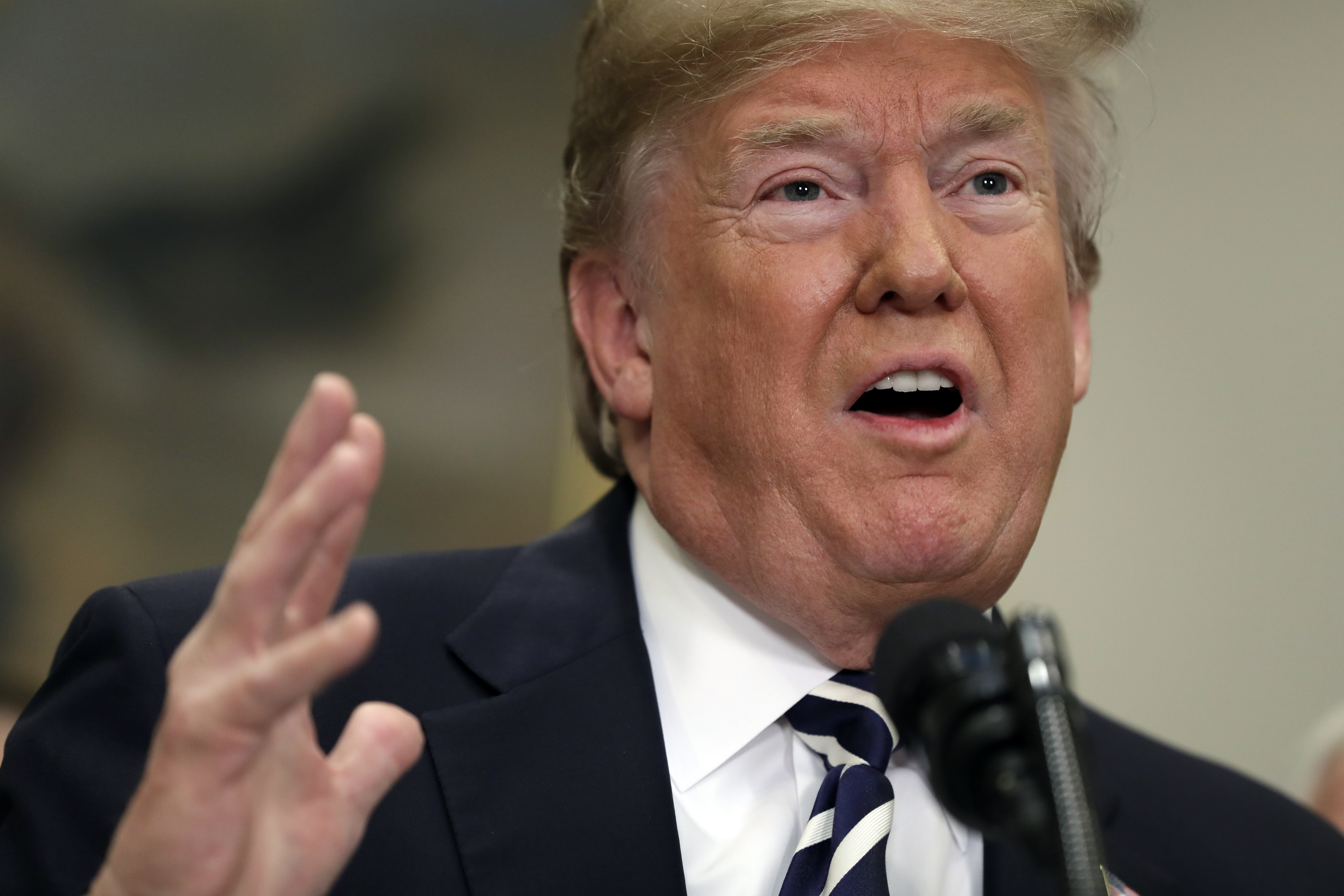 Here is the Daily Briefing for Thursday, May 24, where we round up the day's biggest headlines for your perusal. Take a look.




Trump Scraps Summit with North Korea

President Trump on Thursday canceled his nuclear summit with North Korean leader Kim Jong Un, citing Kim's "tremendous anger and open hostility" toward the United States. "I feel it is inappropriate, at this time, to have this long-planned meeting," Trump wrote in a letter to Kim, which was released by the White House. Trump said the decision was made "for the good of both parties, but to the detriment of the world." The two were scheduled to meet June 12 in Singapore in what would have been the first meeting between a sitting U.S. president and a North Korean leader. The cancellation is a major setback for Trump, who made nuclear diplomacy with Pyongyang his top foreign policy goal.

NFL Players Reportedly Already Discussing New Forms of Protest

Various NFL players are reportedly discussing different forms of protesting in response to a new policy requiring players to stand for the national anthem. "I talked to a former NFL player yesterday who has said that players are already talking about other ways in which they can protest," NBC's Craig Melvin said on "Today" on Thursday. Melvin did not specify which players he spoke to, or what other forms of protesting they were considering. Other journalists, including NFL Media reporter Jim Trotter, said they are also hearing of some players considering other forms of protest, including staying in their locker room for the national anthem.

Pompeo: North Korea Wasn't Replying to Summit Preparation Efforts

Secretary of State Mike Pompeo on Thursday said President Trump canceled his planned summit with North Korea in part because the United States did not receive replies from Pyongyang on preparations for the meeting. "I don't believe in that sense that we're in a position to believe that there could be a successful outcome," Pompeo said. "I think that's what the president communicated pretty clearly in his letter. "I can add to that. Over the past many days, we have endeavored to do what Chairman Kim and I had agreed, which was to put teams, preparation teams together to begin to work to prepare for the summit and we have received no response to our inquiries from them." Pompeo was testifying before the Senate Foreign Relations Committee moments after the White House released a letter from President Trump to North Korean leader Kim Jong Un canceling the summit that was planned for June 12 in Singapore.

Two More Republicans Sign Petition to Force Immigration Vote

Two more Republicans signed a petition on Thursday to force a House vote on a series of immigration bills, leaving petitioners just a few votes shy of a majority needed to trigger a debate and vote. Supporters of the petition now number 212, after Reps. Tom Reed, R-N.Y., and Brian Fitzpatrick, R-Pa., signed it Thursday. Several Democrats also signed it Thursday, including Minority Leader Nancy Pelosi, D-Calif., and Steny Hoyer, D-M.D. There's no threat that a majority forces a vote in the coming days. House lawmakers left town Thursday for the Memorial Day recess and won't be back until the week of June 5. If they reach a majority then, it could trigger debate and vote on four bills, an outcome Republican leaders are looking to avoid. A GOP meeting is planned for June 7 to try to come up with a bill that can be debated and voted on during the third week of June, and that also might get moderate Republicans to drop their demand for a vote on several options.




Dem, GOP Leaders to Get Classified Briefings on Russia Probe

House and Senate lawmakers from both parties are set to meet with top intelligence officials Thursday for classified briefings as President Donald Trump raises new suspicions about the federal investigation into his 2016 campaign. Trump is calling his newest attempt at discrediting special counsel Robert Mueller's Russia investigation "spygate." In recent days, he has been zeroing in reports that a longtime U.S. government informant approached members of his campaign during the 2016 presidential election in a possible bid to glean intelligence on Russian efforts to sway the election. The White House arranged a briefing about classified documents that will be attended by three Republican House members, including House Speaker Paul Ryan. After Democratic complaints and negotiations that went into the evening Wednesday, the Justice Department said it would hold a second classified briefing the same day and invite the Gang of Eight - a group that consists of the top Republicans and Democrats in each chamber and the top Republicans and Democrats on the House and Senate intelligence committees.

'Blue Wednesday' in Chicago as Union Takes Stand Against Mayor Emanuel

It's being called "Blue Wednesday" in Chicago as the city's Fraternal Order of Police organized a unified public demonstration against Mayor Rahm Emanuel, who the FOP calls "anti-police." During the city's regularly scheduled city council meeting Wednesday morning, ranking members of the police union read aloud a strongly worded statement against Emanuel in which the FOP alleges the mayor has "turned his back" on his police department by being more concerned with "pandering to police-hating media" and by allowing the American Civil Liberties Union to have a seat at the negotiating table. The move comes in response to the Chicago Police Board's recent decision to put Officer Robert Rialmo on a no-pay status for a 2015 fatal shooting that was deemed unjustified by the board—but was ruled justified by Chicago Police Department Superintendent Eddie Johnson.

Security Troops on U.S. Nuclear Missile Base Took LSD

One airman said he felt paranoia. Another marveled at the vibrant colors. A third admitted, "I absolutely just loved altering my mind." Meet service members entrusted with guarding nuclear missiles that are among the most powerful in America's arsenal. Air Force records obtained by The Associated Press show they bought, distributed and used the hallucinogen LSD and other mind-altering illegal drugs as part of a ring that operated undetected for months on a highly secure military base in Wyoming. None of the airmen was accused of using drugs on duty. Yet it's another blow to the reputation of the Air Force's nuclear missile corps, which is capable of unleashing hell in the form of Minuteman 3 intercontinental ballistic missiles, or ICBMs. The corps has struggled at times with misbehavior, mismanagement and low morale.