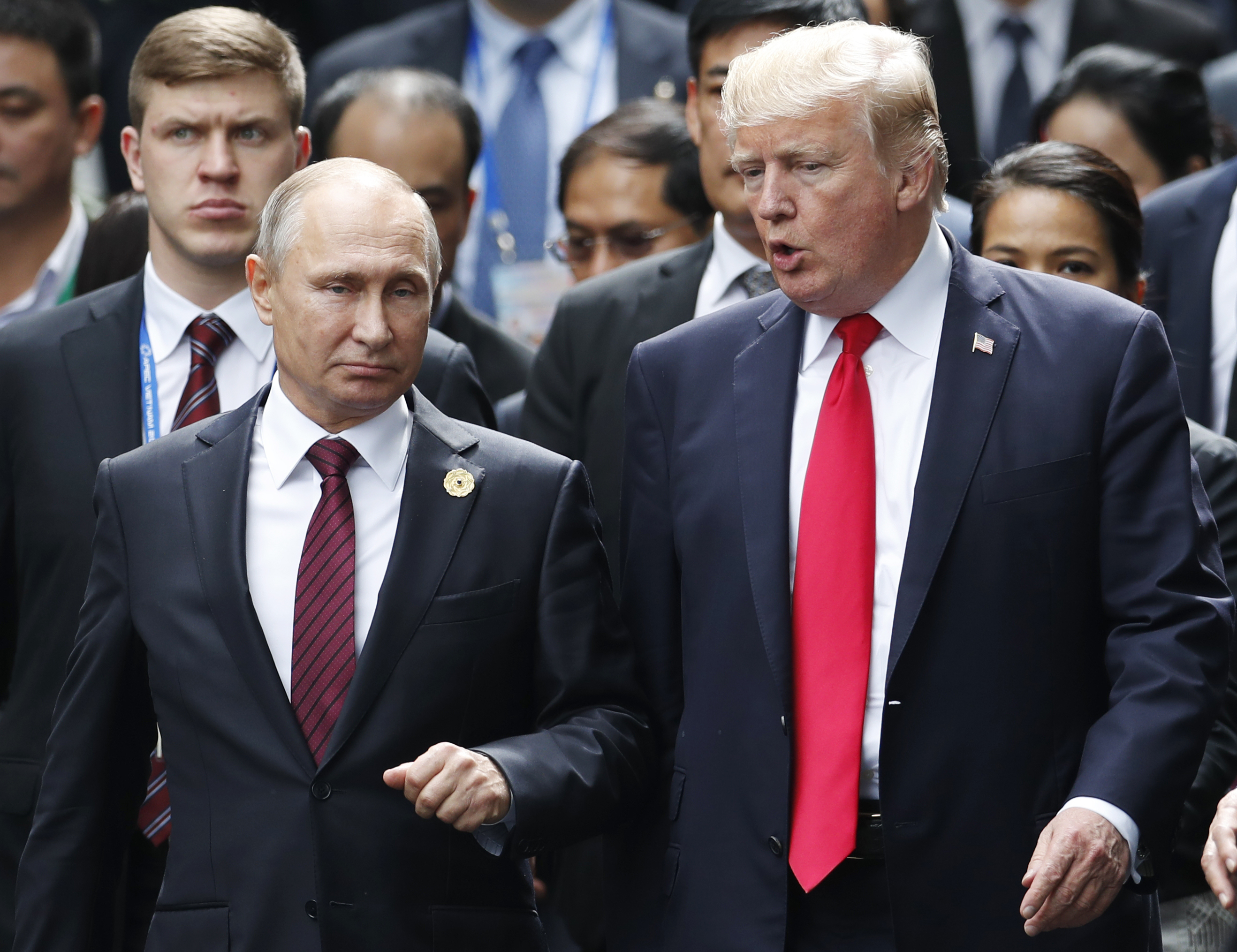 Here is the Daily Briefing for Sunday, July 15, where we round up the day's biggest headlines for your perusal. Take a look.


Trump on Putin Meeting: "I Go in with Low Expectations"

President Trump is keeping expectations in check in advance of his meeting with Russian President Vladimir Putin, according to an interview with "CBS Evening News" anchor Jeff Glor. "I go in with low expectations," Trump said. "I'm not going with high expectations." Asked about his goals for the meeting, Trump said only, "I'll let you know after the meeting," promising "nothing bad" is going to come out of the world leaders' discussion.

Theresa May: Trump Told Me to "Sue the EU" over Brexit

President Trump advised British Prime Minister Theresa May to "sue" the European Union in the tense negotiations over Britain's exit from the bloc, May said on Sunday. Trump told reporters Friday at a joint press conference with May that he had given the British leader a suggestion that she found too "brutal." Asked Sunday on the BBC's Andrew Marr Show what that suggestion was, May said with an amused expression: "He told me I should sue the EU. Not go into negotiation, sue them." She added: "What the president also said at that press conference was, 'Don't walk away. Don't walk away from the negotiations. Then you're stuck.'"

Protesters Attack Trump at His Golf Course in Scotland

President Trump was confronted by mass protests in the UK, as some 10,000 people gathered in the streets of the Scottish capital Edinburgh. The BBC wrote that protesters assembled on the perimeter of Trump's Turnberry golf course and booed and chanted "No Trump, no KKK, no racist USA" as he played a round of golf. The visit to his golf property kicked off late Friday when a paragliding Greenpeace protester soared in the restricted airspace above the resort, prompting Trump to briefly run for cover. The Guardian reported that a banner wielded by the protester read: "Trump: Well Below Par. #RESIST.

HHS is Expediting Their Plan to Reunite Migrant Children

The Department of Health and Human Services (HHS) is defending its expedited plan to reunite separated migrant children with their parents, claiming that its truncated vetting procedures are necessary to comply with court orders. A spokeswoman for the agency said Saturday that HHS is not undertaking "fuller" vetting procedures because of a court decision requiring the agency to reunite roughly 2,500 migrant children with their parents by July 26.

Violent Protests in Chicago after Man Shot Dead by Police

A violent clash broke out late Saturday in Chicago's predominately black South Side neighborhood after police shot and killed a man whom they suspected was carrying a firearm. A crowd of about 150 residents shouted "murderers" and obscenities, local media reports said. They tossed rocks, bottles and jumped on police cars as the protest escalated near the crime scene in the 2000 block of 71st Street. Officers armed with batons squared off with the protestors with punches thrown on both sides. Officials said three or four officers suffered minor injuries and one patrol car was damaged, and four protesters were arrested.

Poll Shows that Kavanaugh Draws Cooler Reviews Than Trump's Last SCOTUS Pick

Judge Brett Kavanaugh, Trump's choice for the Supreme Court, is drawing mixed initial reviews, starting out with less support than Neil Gorsuch did in 2017, a new HuffPost/YouGov poll finds. Americans are split roughly in thirds on Trump's decision to nominate Kavanaugh: about a third approving, a third disapproving, and another third saying they're not sure. They're similarly divided on what action they'd like their senators to take, with 33 percent saying they want them to vote in favor, 31 percent against him, and 36 percent unsure.

Disabled Community Criticizes Starbucks for Ditching Plastic Straws

The disabled community is pushing back on Starbucks' decision to ditch plastic straws and replace them with sippy cup-like plastic tops, claiming that straws are the only way for some disabled individuals to consume food and drink. "Plastic straws are an accessible way for people with certain disabilities to consume food and drinks, and it seems the blanket bans are not taking into account that they need straws and also that plastic straw replacements are not accessible to people," Katherine Carroll, a policy analyst at the Center for Disability Rights, told Time magazine.