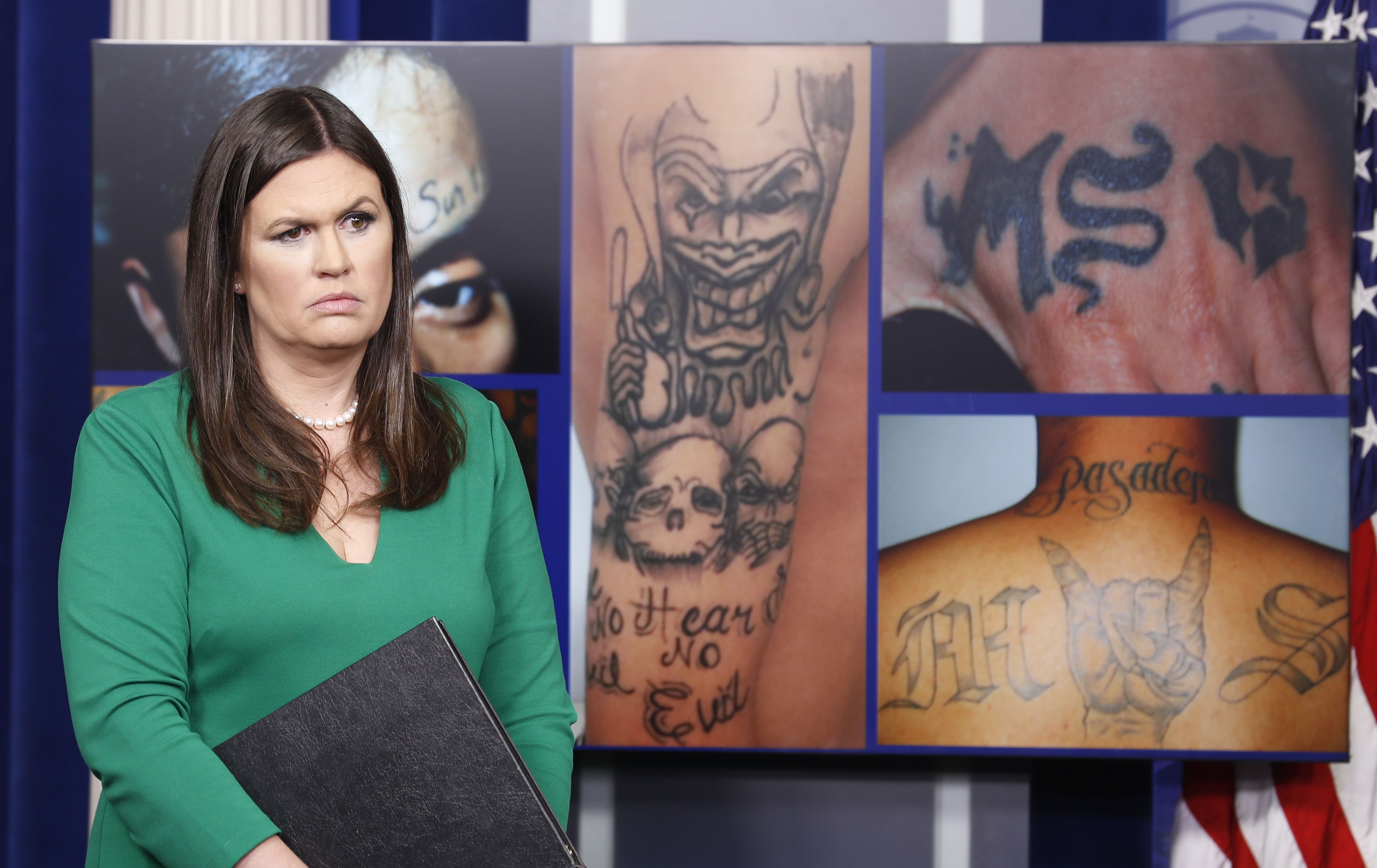 Here is the Daily Briefing for Tuesday, July 3, where we round up the day's biggest headlines for your perusal. Take a look.




Trump: MS-13 'infestation' demands tough ICE response

President Trump on Tuesday defended U.S. Immigration and Customs Enforcement from Democratic attacks and said ICE is needed to wipe out the "infestation" of MS-13 gang members who have entered the country. "When we have an 'infestation' of MS-13 GANGS in certain parts of our country, who do we send to get them out? ICE!" Trump tweeted Tuesday morning. "They are tougher and smarter than these rough criminal elelments (sic) that bad immigration laws allow into our country. Dems do not appreciate the great job they do! Nov." Trump has been criticized for saying illegal immigrants want to "infest" the U.S., which some say shows Trump views immigrants as pests that need to be exterminated. In June, Trump said Democrats want illegal immigrants to "infest" the U.S., even MS-13 gang members.

4th of July Terror Plot Foiled

A man who pledged allegiance to Al Qaeda sought to kill members of the military and bystanders in downtown Cleveland for a planned attack on July 4, but the Independence Day plot was foiled after a months-long investigation, federal officials said on Monday. U.S. Attorney Justin Herdman said the suspect planned to use a van packed with explosives to take places such as St. John's Cathedral "off the map." Herdman went on to say, "He wanted to target people watching fireworks and watching the Fourth of July parade downtown," he told reporters. Besides the alleged plan to attack on July 4, officials said the suspect wanted to also harm families of service members. Herdman said the suspect discussed giving remote control cars packed with shrapnel to children of military members.

Voters split on whether to confirm next SCOTUS justice before the mid-term elections

According to a new Morning Consult poll conducted June 28-29 and released Tuesday, 39 percent of voters agree Republicans that the Supreme Court confirmation vote should happen before the elections, and 38 percent agree with Democrats that it should happen after. 61 percent of voters who participated in the poll said the next Justice to follow Kennedy should be chosen because of his or her qualifications, and 24 percent said the pick should be based on their political views.

WaPo Columnist Says Sarah Huckabee Sanders Deserves 'Life Sentence' of Harassment

Washington Post columnist and MSBNC contributor Jennifer Rubin believes that White House Press Secretary Sarah Huckabee Sanders had it coming when she walked into Red Hen restaurant last month. Sanders, Rubin added, "has no right to live a life of no fuss, no muss" because she and the entire Trump administration have waged a war on the press. Trump has repeatedly incited violence against the press at his campaign rallies and Sanders has done the same in the press room, Rubin argued. Echoing Rep. Maxine Waters' (D-CA) controversial sentiments, Rubin urged protesters to gang up on Sanders when possible.

Poll: Record low say they are 'extremely proud' to be Americans

A record-low number of people in the U.S. consider themselves either extremely proud or very proud to be Americans, a poll released Monday found. Gallup found that 47 percent of citizens are "extremely proud" to be Americans, while 25 percent are "very proud." Both numbers mark new low points since Gallup started polling on the question in 2001. The number of people who are "extremely proud" has slowly been declining in recent years, according to Gallup. The number peaked at 70 percent in 2003 but was down to 52 percent in 2016 and 51 percent in 2017. Democrats, in particular, are less proud to be American, the poll found. 32 percent of Democrats are "extremely proud," down 11 percentage points from last year. Among Republicans, 74 percent say they are "extremely proud," according to the poll.

Trump's White House has unprecedented staff turnover

Every president loses top staff during their first year in office, but an AP analysis of the latest White House filings has found that 37% of President Trump's staffers who worked in the 12-month period ending June 30 are now gone. The massive staff exodus is "the biggest threat to the Trump presidency." 141 staffers who worked in the White House as of June 30 of last year have left. 138 employees have been hired since then. 61% of Trump's senior-most aides have departed. At 42%, Bill Clinton is the only president in the last five administrations to have similar senior-staff turnover rate, reports the AP. The analysis didn't take into account staffers who arrived and exited during that yearlong period, such as former White House communications director Anthony Scaramucci, who lasted less than two weeks.

Roseanne Barr Teases TV Return

Roseanne Barr told Rabbi Shmuley Boteach on his podcast over the weekend that she is considering a return to television and has already received several offers. "Inside every bad thing is a good thing waiting to happen and I feel very excited because I've already been offered so many things and I almost already accepted one really good offer to go back on TV and I might do it. But we'll see," Barr said. After a successful season leading broadcast television's number 1 show, Barr was fired from the reboot of her popular sitcom after an Ambien-fueled attack on Twitter against former Obama adviser Valerie Jarrett.