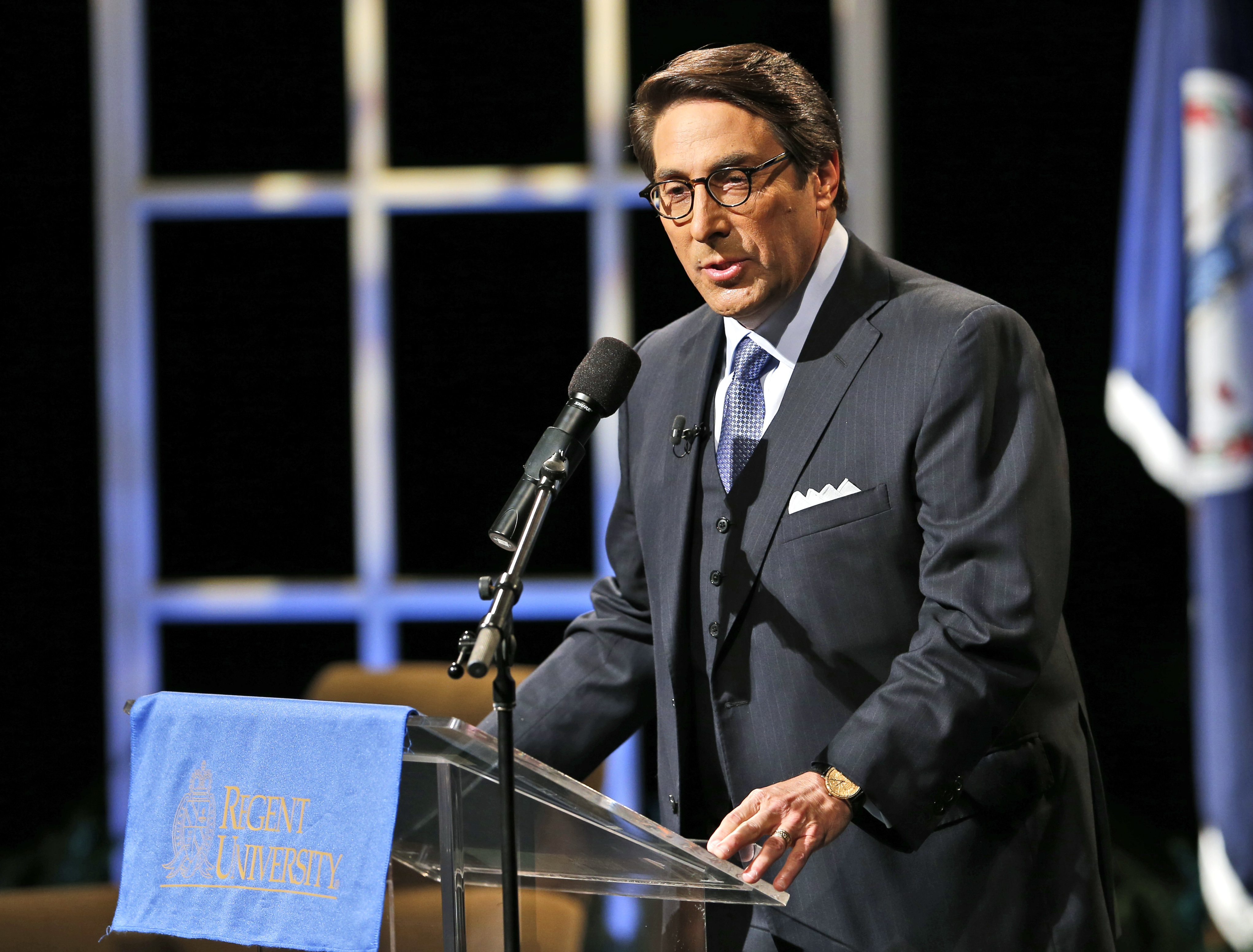 Here is the Daily Briefing for Wednesday, May 2, where we round up the day's biggest headlines for your perusal. Take a look.



Trump's Lawyer Wrote Questions Leaked to the NYT

On Tuesday, the Washington Post reported that one of President Trump's lawyers, Jay Sekulow, wrote the dozens of questions that were leaked to the New York Times. The list of questions had been drawn up by Trump attorney Jay Sekulow after talks with Mueller's team, though it did not speculate as to how the information came to be released. The Post sourced its report on "three of the four people, who spoke on the condition of anonymity because they were not authorized to talk publicly." Sekulow's questions were based on "more specific information" provided by Mueller's team "about the subjects that prosecutors wished to discuss with the president."

Poll: Republicans Who Think Trump Doesn't Tell the Truth Still Back Him

Republicans who believe President Trump does not always tell the truth still support him, according to a new NBC News/Survey Monkey poll. The survey found that 76 percent of Republicans said they think Trump is truthful the majority of the time, while 22 percent of Republicans polled said he is truthful some of time or less. Of those who said he is truthful some of the time or less, 56 percent said they still approve of Trump's work in the White House.

Leak Fuels New Mueller Intrigue

Speculation that President Trump is preparing to refuse an interview with special counsel Robert Mueller's team is on the rise after the publication of sensitive material related to the investigation. The New York Times early Tuesday published a list of the questions that Mueller's team wants to ask Trump during an interview — a leak that Trump slammed as "disgraceful." The president has in the past suggested he would give an interview to Mueller's team. "I'm looking forward to it, actually," he told reporters at the White House in January. But he was outraged by the recent raids on the home, office and hotel room of his long-time personal attorney, Michael Cohen, reportedly to the point of being reluctant to follow through on the promise to conduct an interview. The recent addition of former New York City Mayor Rudy Giuliani to his outside legal team also sparked some speculation about a change in tactics.

Conservatives Draft Articles of Impeachment Against Rosenstein

Deputy Attorney General Rod Rosenstein vowed Tuesday that the Justice Department is "not going to be extorted" after members of the conservative House Freedom Caucus drafted articles of impeachment against him. "They can't even resist leaking their own drafts," joked Rosenstein during remarks at the Newseum in Washington D.C. before adding: "I just don't have anything to say about documents like that that nobody has the courage to put their name on and that they leak in that way." Rosenstein went on, "But I can tell you there are people who have been making threats privately and publicly against me for quite some time and I think they should understand by now: The Department of Justice is not going to be extorted."

Kanye West Calls Slavery A 'Choice'

Kanye West dropped by TMZ on Tuesday to tell the newsroom staff that he loves President Donald Trump and that he believes slavery "sounds like a choice," only to get completely shut down by TMZ writer Van Lathan. Kanye said, "When you hear about slavery for 400 years ... for 400 years? That sounds like a choice." That's when Lathan hopped up and said he didn't think West was thinking anything. "I think what you're doing right now is actually the absence of thought and the reason why I feel like that is because, Kanye, you're entitled to your opinion," said Lathan. The writer went on to say that he was not only "disappointed" and "appalled," but also hurt: "I am unbelievably hurt by the fact that you have morphed into something, to me, that is not real."

More Members of Immigrant Caravan Processed for Asylum

At least 28 members of the controversial immigrant "caravan" which traveled to the U.S. from Central America have been processed to apply for asylum, officials said. Six members from two different families were processed Tuesday at the San Ysidro Port of Entry in San Diego, California, a spokesperson for Pueblo Sin Fronteras said. Eight members of the caravan were previously allowed to apply for asylum. U.S. Customs and Border Protection officials told Fox News Tuesday evening that 28 asylum-seekers have now been processed. Border patrol initially said the registration site was "at capacity," but a few members of the group were admitted Monday night into the port of entry.

Pocahontas Descendent Wants Elizabeth Warren to Take DNA Test

A descendant of Pocahontas wants Democratic Sen. Elizabeth Warren to take a DNA test to verify her claims of Native American ancestry. "I respect Sen. Warren as a U.S. senator … but I just wish she'd take the DNA test," Debbie White Dove Porreco told Fox News' Tucker Carlson. Porreco said the DNA test would "end a lot of this controversy" about Warren's Cherokee heritage. "If she was American Indian, I would be the first one to welcome her into our heritage," she said. Warren has said her mother's family is Cherokee, but she has little hard evidence to back her claims up.

Kim Kardashian in Talks with White House to Pardon Nonviolent Drug Offender

Reality TV star and businesswoman Kim Kardashian West has had several phone conversations with President Trump's son-in-law and White House adviser Jared Kushner about a potential presidential pardon for Alice Marie Johnson, who is serving a life sentence for a nonviolent drug offense. Mic reported Wednesday that the phone calls between the two have happened in the last several months, but have increased in the last several days. Johnson, 62, has been in federal prison since October 1996 for her role in a drug trafficking case. She was sentenced to life in prison with no opportunity for parole. Kardashian West first learned about Johnson's case from a video published in October. Kardashian West shared it on Twitter, and the video has since been viewed more than 8 million times. In November, Kardashian West enlisted a team of lawyers, including her Los Angeles-based attorney Shawn Holley, to advocate for Johnson's release.