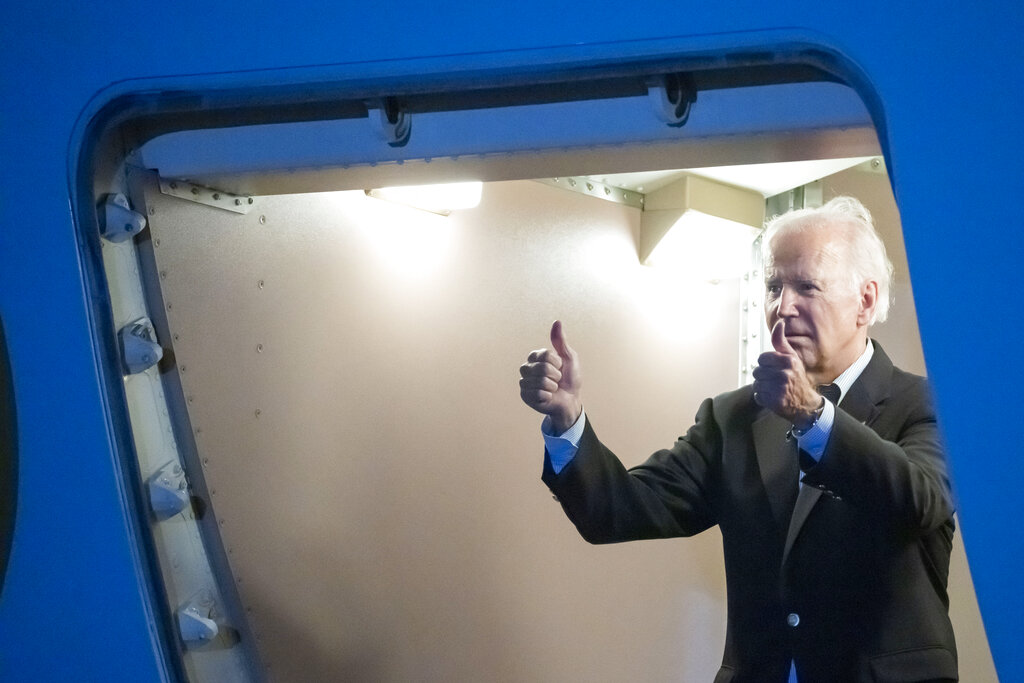 One of the reasons the surf never came up for Republicans on Election Day was the barrage of Democrat propaganda which was relayed non-stop by the corrupt media.
It was relentless. "Democracy is on the ballot," implying a GOP victory would end the Republic.
"The Republicans want to destroy Medicare and Social Security." "Abortion will be illegal in most places." "Trump and his deniers will do heinous things!"
Yes, it is true that conservatives grind out propaganda as well, but they don't have a corporate media to peddle it.
It is also true that only a nitwit would believe the leftwing hysteria, but there are many nitwits.
One word: Crypto.
Sadly, many Americans believe what they want to believe and gobble up propaganda like it's Haagen Dazs, especially since there is no accountability. Foolish, ill-informed votes count. And intellectually limited Americans seek out friends in the same category.
Call it gooney birds of a feather flock together.
Here is a vivid example of propaganda that took deep root in this country. On March 25, 2021, Georgia passed the Election Integrity Act so the Trump chaos could not happen in the Peach State again. The new law streamlined the voting process and mandated voter ID, something very loathsome to the far left.
In response, President Biden read these words: "This is Jim Crow in the 21st Century. It must end."
Of course, it did not end, as the courts found no violations of "voter's rights."
Then another nitwit, Major League Baseball Commissioner Rob Manfred, attempted to punish Georgia by moving the All-Star Game from Atlanta to Denver.
Said Manfred: "Major League Baseball fundamentally supports voting rights for all Americans and opposes restrictions to the ballot box."
The man is noble, is he not?
Well, on November 8, the state of Georgia had a record-high voter turnout for a midterm election. And the state accurately counted the four million ballots on Election Day - it didn't take a week.
So, I am expecting an apology from Joe Biden, Rob Manfred, and the legions of corrupt commentators who cynically manipulated the American people over the Georgia law.
No chance these people will ever acknowledge their deception because that's not part of the propaganda program.
Jesus said: "the truth shall set you free."
Not sure the Nazarene anticipated all the nitwits.