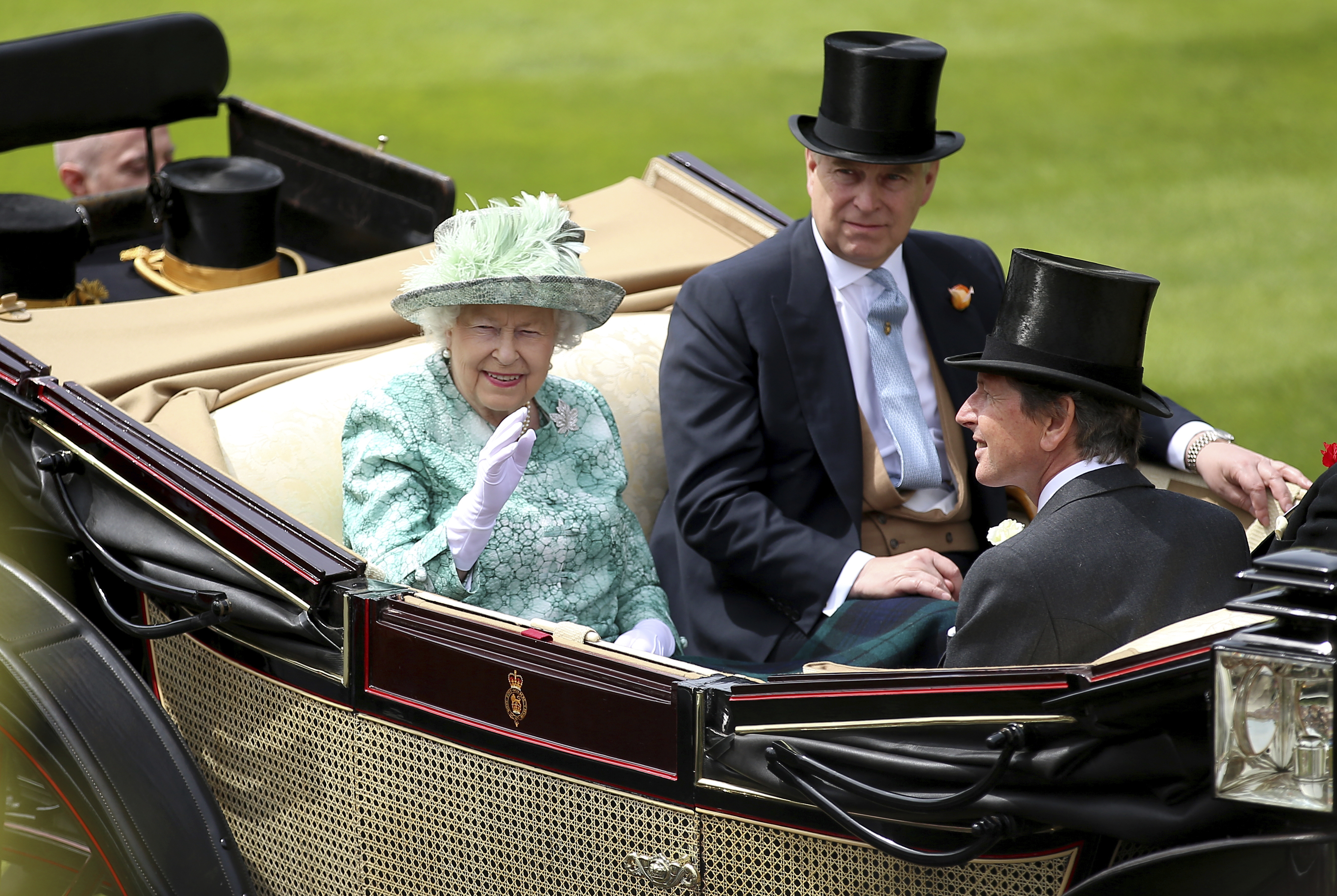 Here is the Daily Briefing for Tuesday, June 26, where we round up the day's biggest headlines for your perusal. Take a look.




UK's Brexit Bill Becomes Law Allowing the UK to Leave the EU

The British government's so-called Brexit legislation that would allow the country to leave European Union became law Tuesday after Queen Elizabeth II gave her approval. House Commons Speaker John Bercow announced that the European Union Withdrawal Bill received royal assent and passed into law. The announcement was cheered by pro-Brexit officials. "I have to notify the House in accordance with the Royal Assent Act 1967 that her Majesty has signified her royal assent to the following acts ... European Union Withdrawal Act 2018," Bercow said. The bill was finally approved after months of debate. The legislation will translate thousands of pieces of EU law into British statute. Pro-EU lawmakers and members of the House of Lords tried to amend it to soften the terms of Britain's departure from the bloc.

Prince William Makes Historic Visit to Israel

Prince William started his Israel tour on Tuesday with a visit to Jerusalem's Yad Vashem Holocaust memorial. William arrived Monday night in the first-ever official visit by a member of the British royal family to the tumultuous region London once ruled. The memorial has recognized Prince William's great-grandmother, Princess Alice, as part of the Righteous Among the Nations for her role in rescuing Jews during the Holocaust. Later today, Prince William is supposed to visit coastal Tel Aviv to attend a soccer game of young Jewish and Arab players. He is also scheduled to meet the mayor of Tel Aviv, attending a reception the British ambassador is holding in his honor and meeting Israeli high-tech entrepreneurs.

Judd Apatow Calls Trump a Nazi

Hollywood director and producer Judd Apatow took to Twitter on Monday and declared that America will soon be presented with "proof" that President Donald Trump is "a Nazi supported by the Russians." Apatow tweeted, "He's a Nazi. He wants no judicial process. He kidnapped children and commits acts of violence for political gain and to support his racist views. He admires violent dictators. Trump is a Nazi. The debate is over. Soon we will have proof he is a Nazi supported by the Russians." Apatow's comment accusing president Trump of "kidnapping children" is, in fact, the administration enacting a measure that flowed from the infamous Clinton-era Flores vs. Reno Supreme Court decision allowing unaccompanied minors be held "in the least restrictive setting appropriate to the minor's age and special needs."

Gallup Poll: Trump Has 45% Approval Rating

A review of Americans' ratings of President Donald Trump across a series of personal dimensions shows that at least half consider him intelligent, strong and decisive, and able to bring about change. However, much smaller proportions deem him honest, likable or admirable or say he has appointed good advisers or works well with both parties. The biggest change in Trump's image has been with the view that Trump keeps his promises. 62% of Americans said this applied to Trump just after he took office, in February 2017. But in April of that year, his rating on keeping his promises fell into the mid-40% range, most likely reflecting his failure to immediately follow through on campaign pledges such as repealing the Affordable Care Act.

Push to Abolish ICE Moves to Major Cities

Protesters are occupying Immigration and Customs Enforcement (ICE) facilities across the country, inspired by a Portland protest that resulted in the indefinite shutdown of an ICE detention center on Wednesday. "Occupy ICE" protesters are blocking the loading dock of ICE headquarters in New York, have set up tents in front of an ICE facility in Los Angeles and are gathered outside of a detention center in Washington state. Though the protests are not led by any one group, the Democratic Socialists of America are involved in most states, alongside groups associated with prison abolition, immigration rights, and anarchist collectives. The protests are calling for an abolition of ICE and an end to what they call human rights abuses by the criminal justice system, alongside other reforms.

Russell Crowe Will Portray Roger Ailes in Upcoming Showtime Series

Showtime announced Monday that Russell Crowe will portray the late Fox News chairman Roger Ailes in the forthcoming Showtime limited series "The Loudest Voice In The Room," which is an adaptation of Gabe Sherman's bestselling book with the same title. The miniseries is set to explore the rise of Fox News. Ailes died in May 2017, just under a year after he resigned amid allegations of sexual harassment and abuse. Sherman co-wrote the initial episode with Spotlight writer Tom McCarthy, who will executive produce with Jason Blum.

Sean Spicer Is Testing Out a New Job: TV Talk Show Host

Sean Spicer, arguably the world's most famous White House press secretary, is developing a talk show with the tentative title of Sean Spicer's Common Ground, in which the former spokesman for President Trump interviews notable people in an informal setting. Debmar-Mercury, whose roster includes Family Feud and The Wendy Williams Show, and the Pilgrim Media Group have greenlit the pilot. Spicer confirmed the news to the Times. "In this current environment, I think it's important to have a platform where we can have civil, respectful, and informative discussions on the issues of the day," Spicer said.